Get free, discreet shipping on orders above £40 in the UK
100% Discreet Service
We offer discreet packaging, billing & delivery
Free UK Delivery
Enjoy free shipping on orders above £40
Customer Data Protection
Your data is safe and secure with us
Rose Quartz Facial Roller
With Gua Sha & Vitamin C Serum
Buy 1

£23.99

£28.99
Buy 2

£43.18

£47.98 You Save 10%
Buy 3

£57.57

£71.97 You Save 20%

Buy now and earn 2 Comfort Points ?
Key Features
3-in-1 skincare kit, ideal for massaging your skin
Helps with the appearance of ageing
Targets puffy eyes & dark circles
100% pure rose quartz face roller
Dual-edged multifunctional gua sha
All-natural vitamin C serum
GMP-certified
Money Back Guarantee
All Skin Types
Expert Formula
Men & Women
What is Eco Masters Rose Quartz Roller Kit?
In everyday life, your skin gets exposed to UV rays, dirt, dust and other pollutants, making it dull. The stress of day-to-day activities also shows its impact on your skin, leading to dark circles, puffiness, clogged pores, etc. If this sounds like you, then Eco Masters Rose Quartz Roller Kit is the ideal solution for you!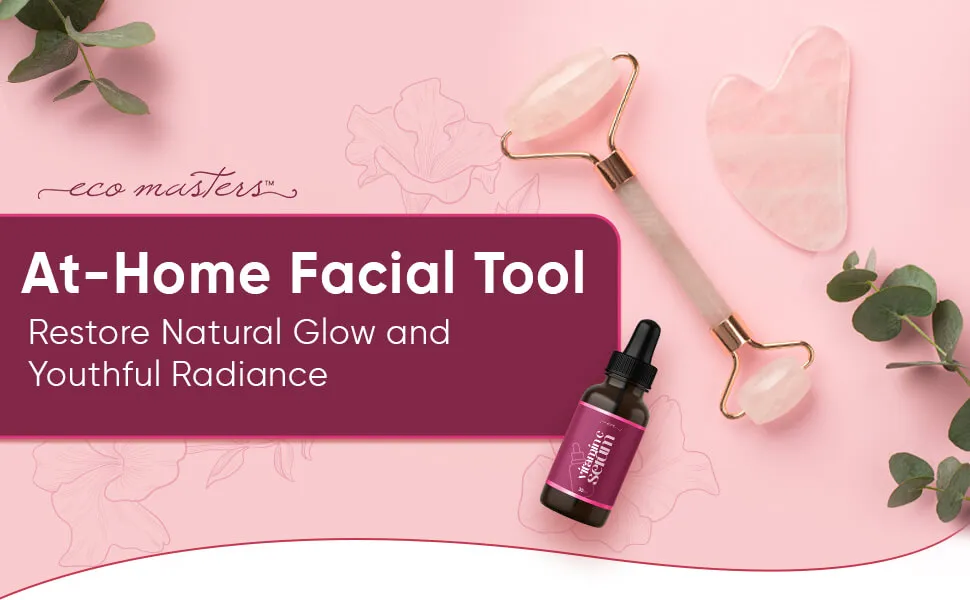 Our kit includes 3 skincare essentials- a dual-ended Rose Quartz Facial Roller, a multifunctional Gua Sha and a 30 ml Vitamin C Serum. All of them work together to target multiple skin concerns. But what are these and how do they benefit your skin?
What is Eco Masters Rose Quartz Face Roller?
The quartz face roller is an ancient Chinese tool used for facial massage and skincare. It is the perfect solution for people struggling with skin puffiness . Our quartz roller also helps with the appearance of ageing and stimulates circulation, leaving you with glowing and youthful skin. Eco Masters has developed our Rose Quartz Face Roller made up of 100% pure rose quartz crystals. It is designed to soothe and revitalise your skin through an in-depth massaging experience. The face roller features a broader end to massage large areas like cheeks and forehead and a smaller end to target narrow areas such as eyebrows or lower lips. Its sturdy and ergonomic handle helps you grip it easily for convenient massaging. Thanks to its cooling and smooth surface, this face roller gives you a calming sensation to awaken your facial skin.
What is Eco Masters Gua Sha?
Gua Sha is a traditional Chinese massage technique in which a smooth-edged tool is used to massage and glide across your skin to boost circulation. When used in the right manner, a Gua Sha tool can tackle the appearance of ageing and help unveil your natural glow. Eco Masters brings you an easy-to-use Rose Quartz Gua Sha tool that helps soothe your skin and relax your facial muscles through this ancient massaging technique. The dual-winged Gua Sha tool features smooth and curved edges that align with your facial contours to give you a sculpting massage that can take away the appearance of daily stresses from your skin.
What is Eco Masters Vitamin C Serum?
Vitamin C is known for its multipurpose skin benefits. It helps with the appearance of dark circles under your eyes, stimulates collagen production and supports an even skin tone. By defending against sun damage, vitamin C also offers your skin all-around UV protection. Eco Masters has introduced natural vitamin C serum that combines all the benefits of vitamin C to help you maintain clear and radiant skin. With the presence of natural oils and aloe extract, our serum aims to keep your skin hydrated and plump.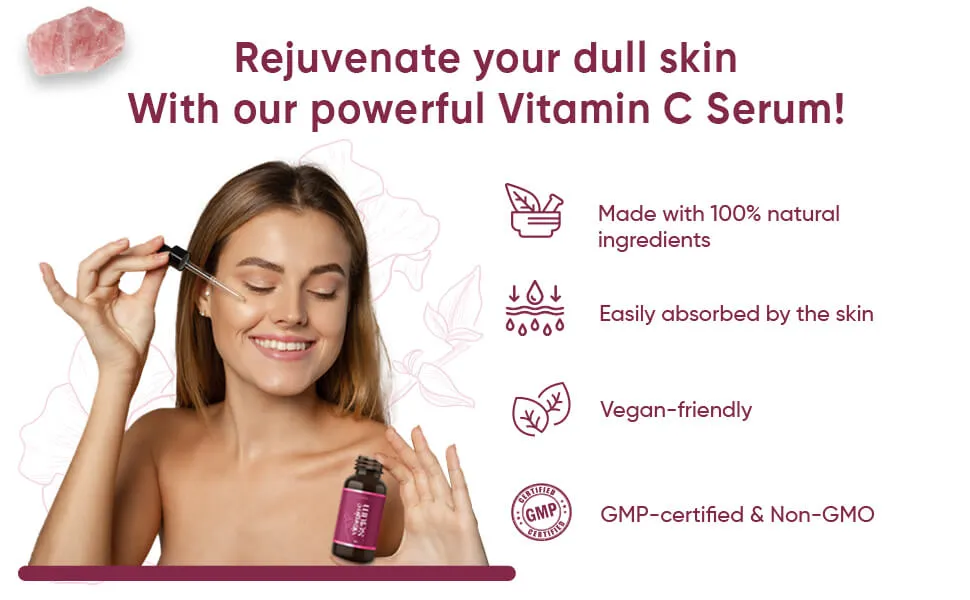 Why Choose Eco Masters Rose Quartz Facial Roller Kit?
Eco Masters has bundled the 3 above-mentioned skincare products, all in one pack, to benefit your facial skin in more ways than one. A regular massage with these skincare products can help awaken and tone your skin, making it supple and glowing.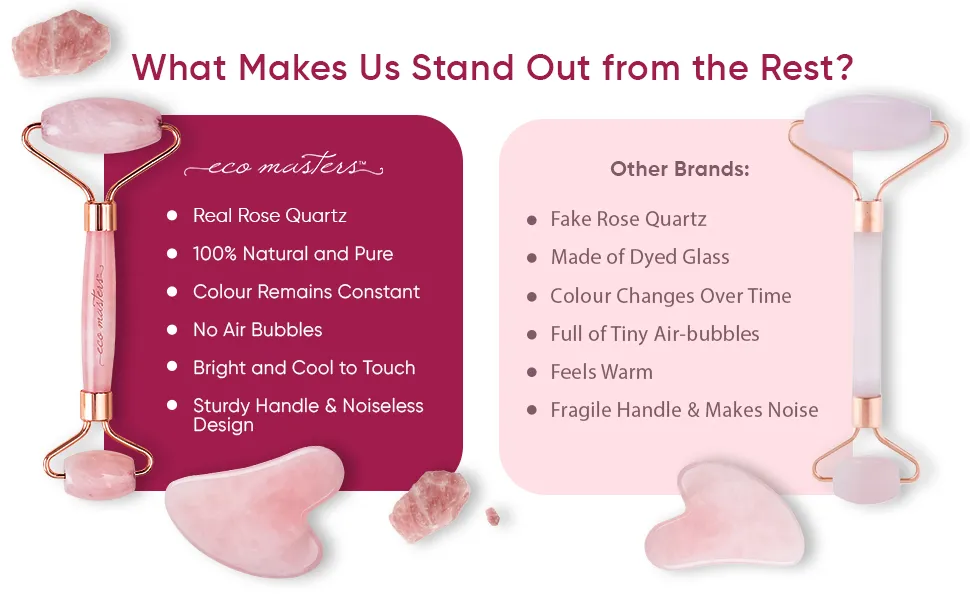 What's special about this skincare kit ?
The kit not only includes the face roller, gua sha and serum but also comes with a detailed user manual so that you can refer to it for a perfect therapeutic massage. You can have peace of mind while enjoying a rejuvenating massage with the tools and the serum as they are GMP-certified and formulated without GMOs. We care for the environment as much as we care for you and therefore, our kit is 100% cruelty-free and natural. For your storage and carrying convenience, we send you the kit products in a cling-wrapped box. With our promise of a 100% money-back guarantee, you can try our comprehensive massaging kit worry-free today!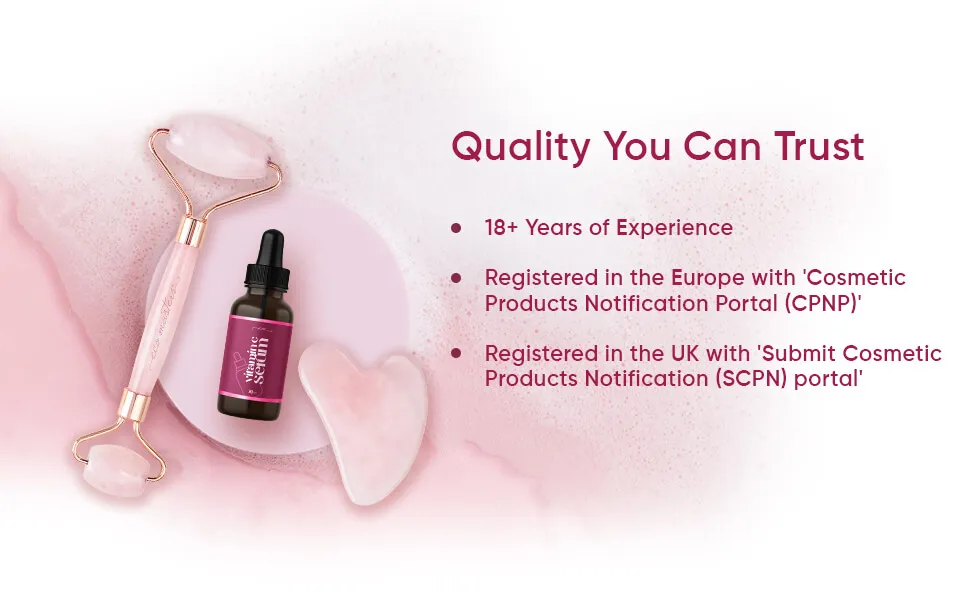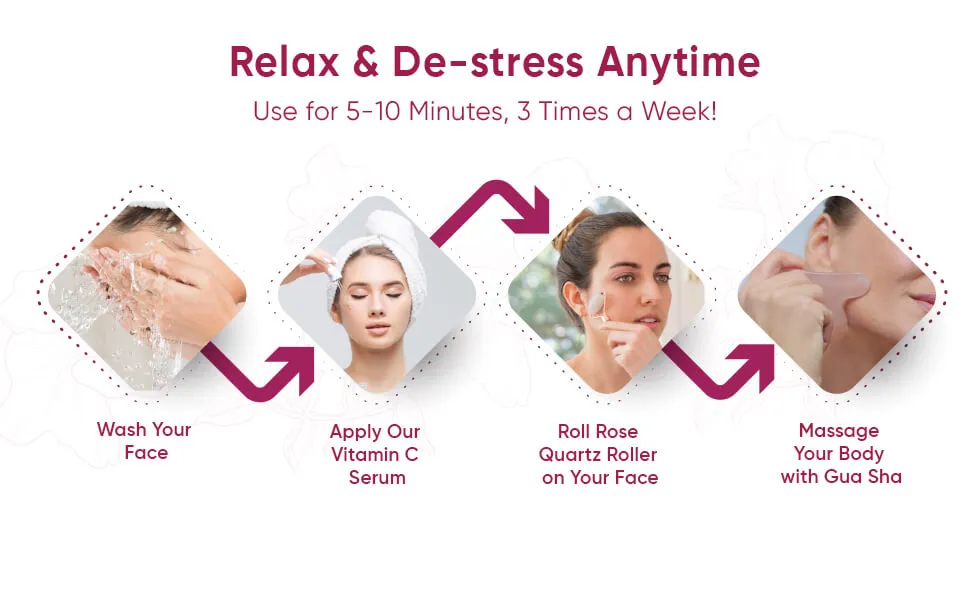 Directions To Apply Vitamin C Serum
After cleansing and toning, apply 5-10 drops of Vitamin C serum onto your face and gently massage into the skin with circular motions. You can use the serum 3 times a week or as and when your skin feels dehydrated.
Directions To Use Rose Quartz Roller
Using the Rose Quartz Roller, roll outwards across the cheeks, eyebrows, forehead, lower lip and chin as well as under the eyes. Use the larger end for wider surfaces and the smaller end for hard-to-reach places. Use it for 5-10 minutes, 3 times a week. For best results, store the roller in the fridge or freezer for a refreshing roller experience!
Directions To Use Gua Sha Tool
Start the massage by placing the tool on your forehead, flat against your face. Slowly scrape the tool in an upward motion as you gently move from your eyebrows to your forehead. Similarly, when you move to your cheeks, start from the crease of your nose and move it towards the ears. Finally, when you come down to the jawline, gently scrape the tool in an upward motion towards your ears while releasing the tension. When targeting the sensitive under-eye area, apply gentle pressure from the inner corner of your eyes and slowly move towards the temple. Use it 3 times a week for a great massaging experience.
What does rolling with Rose Quartz face roller do?
Using a rose quartz face roller helps you tackle the appearance of ageing and boost circulation within your facial skin. It awakens the skin and brings out your natural glow. Massaging with a rose quartz face roller also gives a relaxing sensation to your skin.
What is Rose Quartz Gua Sha good for?
Rose Quartz Gua Sha tool helps soothe your facial muscles and target skin puffiness. It is a traditional Chinese tool used in a skincare routine to massage the skin thoroughly for a radiant glow and an even skin tone.
Are there any side effects of the Vitamin C serum?
We pride ourselves on using all-natural ingredients in our products, which means there are no known negative side effects and you can have peace of mind while using them.
Can I use face roller and Gua Sha together?
Yes, you can use a face roller and Gua Sha together for your facial skincare. It is recommended to first use the face roller to boost circulation and lymphatic drainage and then follow it with a massage with the Gua Sha tool to soothe your facial muscles. Together they can target the signs or premature ageing and give you youthful skin.
What if they don't work for me?
Although we are confident that you will love our products, we understand that everybody works differently and you may not feel the effects in the same way. We value our customers and prioritise customer satisfaction first, that's why we offer you a full money-back guarantee! If it doesn't work for you, we will refund you for your order!
Frequently bought together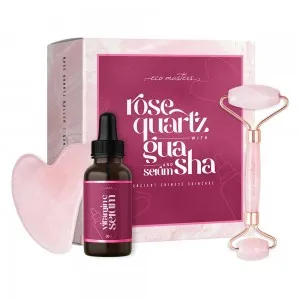 +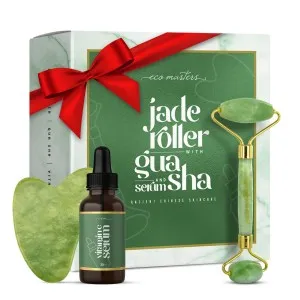 +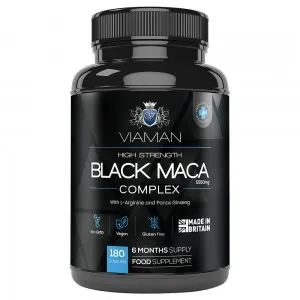 Customer Reviews
At ShytoBuy we strive to offer the best possible customer service and we take great pride in the feedback we have received from our customers.
Outstanding

5
87.27% based on 10 Reviews

* Results may vary from one person to another.