100% Discreet Service
We offer discreet packaging, billing & delivery
Free UK Delivery
Enjoy free shipping on orders above £40
Customer Data Protection
Your data is safe and secure with us
Skin Tag Patches
30 Patches | Natural Skin Tag Removal
Buy 1

£19.99

Buy 2

£35.98

£39.98 You Save 10%
Buy 3

£47.97

£59.97 You Save 20%

Buy now and earn 2 Comfort Points ?
Key Features
Natural pain free solution for skin tags
Convenient alternative to pills and creams
Easy to use, mess free and no wastage
Hygienic application
Natural and safe ingredients
Contains 30 circular patches
Introduction
Do you have irritating, unsightly and uncomfortable skin tags? The Skin Tag Patch is a simple-to-use solution that is completely pain-free. A great alternative to pills and creams, these handy patches can require far less time and effort and make your life a lot easier. They're simple and quick to apply, just use one clear patch directly onto the skin tag and you're good to go!
What Is A Skin Tag?
Wondering if you have a skin tag but are not sure? Skin tags are small skin-coloured growths that look slightly like warts. They can be very common and vary in both size and colour and are most commonly found on the armpits, neck, groin or underneath the breasts. This is because they have a tendency to grow in the skin folds in areas that the skin rubs against itself and for this reason it they can be especially common in overweight people that have excess skin folds. Although they are generally harmless, they can be a bit of an eyesore and affect self-esteem as well as being a pain if they catch on clothing.
Avoid Invasive Procedures
From the get-go, let's point out that skin tags are really annoying, but aren't a medical emergency. The medical terms of a skin tag is acrochordon or fibroepithelial polyp. They're skin lesions composed of normal skin tissue and fat. They can happen to anyone, and they can run in families. You must certainly avoid trying to cut off the skin tags yourself, this could lead to serious problems, and through our natural skin tag removal patches, we help you invasive procedures which could end up being very costly.
Natural Solutions
There are many ways to remove skin tags that date back hundreds of years but some of these can be quite primitive and can often cause more side effects that intended such as irritation, bleeding, skin discolouration and scarring. Surgery is also a method but this can be time consuming, pricy and painful. As a result, natural methods have become very popular for skin tag removal as they can be painless, cost effective and simple - all the thing you want!
The Skin Tag Patch
When looking for a product to help you with your skin tags, there are many options to choose from. Most of these however are messy, difficult to use and make it easy to spread germs and can easily be used wrong and make them even worse. This is why the Skin Tag Patch was created. Using a simple and precise patch with a hygienic application, it makes it easier than ever to deal with your skin tags. Say goodbye to chaotic creams and disastrous drops and hello to simplicity.
Traditional liquid methods for skin tags on the skin can be messy and leave unwanted staining on clothing. The Skin Tag Patch however, is completely mess-free and can be worn under clothing with ease. What's more, they have no wastage so you don't have to worry about excess coming into contact with other parts of the skin or having to buy more as you ran out quicker than expected; each pack comes with 30 specifically sized patches that make things clean, hygienic and best of all simple.
Directions For Use
Designed specifically to be easy to use, the Skin Tag Patch is super simple. Start by peeling open the foil sachet to reveal the patches. Using the plastic marker included for hygienic application, carefully peel away an individual patch, place directly onto the skin tag and peel away the plastic marker to leave only the patch on the skin. Apply one patch per skin tag every 12 hours as needed, and can be worn during the day or overnight. Use everyday until you have reached the desired result. Each pack contains 28 uses, so its depletion will depend on the number of skin tags you have and their specific size. For use on a large number of skin tags, we suggest using multiple packs over time.
Advice
As the Skin Tag Patch is an external topical patch, it is safe to use on all skin types with no known side effects. As when using any new skin patch for the first time, we suggest checking the ingredients for any personal allergies and discontinuing use if an allergic reaction occurs. Do not apply more than 2 patches in a 24 hour period and make sure to use for external use only and not on children.
Does it really work?
A quick look at our reviews will show you how much our customers have benefitted! We have formulated our skin tag patches with industry-leading ingredients to provide optimal results.
Are there any side effects?
We pride ourselves on using all-natural ingredients in our products which means there are no known negative side effects and you can have peace of mind when using them.
What if they don't work for me?
We are confident that you will love our products, but we also understand that everybody is slightly different and may not feel the effects in the same way. We value our customers and want to make sure that they are 100% happy with their purchase which is why we offer our full money-back guarantee! If it doesn't work for you, we will refund you for your order!
Frequently bought together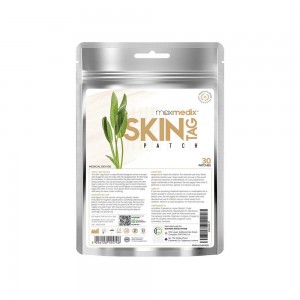 +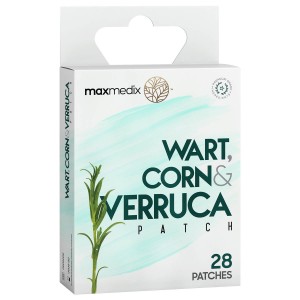 +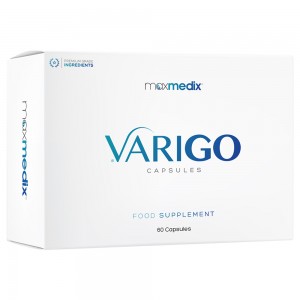 Customer Reviews
At ShytoBuy we strive to offer the best possible customer service and we take great pride in the feedback we have received from our customers.
Outstanding

4.5
87.10% based on 92 Reviews

* Results may vary from one person to another.