Discreet Service
Plain packaging and discreet billing.
Free UK delivery on orders over £40
Save on postage today
Customer Data Protection
Your data is safe and secure with us
Skinception Dermefface FX7
15 ml Cream | Advanced Scar Targeting Serum
Overview
It's almost inevitable that we'll end up with a few scars throughout life, who hasn't cut themselves shaving, or caught themselves on something hot?! But for some of us, the appearance of scarring can lead to feelings of self-consciousness, embarrassment & security. Understanding how distressing these developments can be, Skinception brought together a rare blend of botanical factors in their Dermefface FX7 serum.
Ideal for targeting look of scars
Aims to address imperfections
Augmented with Soy Fiber
Simple twice daily application
Light, easily absorbed texture
Vegan
Gluten-free
Halal-friendly
Kosher-friendly
Notify me when this product is back in stock
Great! We'll notify you when this product comes back in stock.
You have already subscribed for this Email Address.
The Sorry State of Scars
A smooth, blemish-free skin is ideally thought to be one of the most immediate signifiers of healthy attractiveness. However, we all experience some little accidents in life, and sometimes they leave their mark. Scars can occur from anything that breaks the skin, be it burns, cuts, or skin complaints like chicken pox or acne. While a flat white mark may not seem like the end of the world, even these can nag and bother. And to make things worse, these can often turn discoloured and dark, and even become bulging hypertrophic or keloid when collagen is overproduced at the site. While there are ways available to help, they frequently involve harsh, bleaching chemicals. All in all, there is surely a strong desire for a natural, kind-on-skin methodology.
Dermefface FX7
In this specialised serum, Skinception has brought together a powerful, unique blend of natural factors and innovative scientific formulations, all aiming to aid you in addressing those worrying scars. They aspire to synergistically soothe, strengthen, protect and brighten, with the lightest of touches in an incredible serum. You need feel helpless in moving forward no longer - this potent, pocket-sized pump is ready and waiting to deliver Dermefface FX7 to your skin.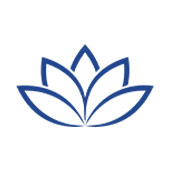 Soothe
Especially in their earliest developmental stages, scars can be uncomfortable, itchy and tight. The serum aims to nourish the skin, addressing the look of redness and feel of discomfort. Beta Glucan is a world-renowned skin-soothing agent considered excellent for improving a red look and other signs of sensitive skin.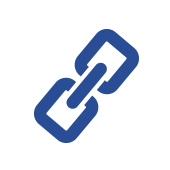 Strengthen
Scar tissue is simply the result of damage to skin - so it's of exceptional importance that skin's innermost strength is heightened. Hydrolyzed Soybean Fiber is used to address resilience and elasticity while firming and smoothing. This is perfect on many extraneous skin concerns, including scars.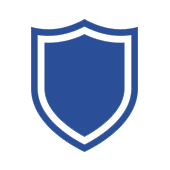 Protect
Skin that's recovering from harm needs to be defended from further damage. Vervain extract is used to target skin's inner traits, with astringent, protective abilities. Acai berries are potent protectors against the oxidation caused by external factors. Niacinamide, or Vitamin B3, is known to contribute to normal skin.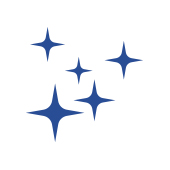 Brighten
Three vital berry extracts were chosen for their brightening qualities. Maqui are rich in revitalising anthocyanin, linked to improvements in visible signs of UV damage. Goji berries are thought to be ideal for addressing scars due to capabilities on blood flow. Bilberry's highly regarded for its brightening, glow-instilling traits.
Complete Ingredients
Water (Aqua), Glycerin, Beta-Glucan, Pentylene Glycol, DI-Panthenol, Saccharide Isomerate, Verbena Officinalis Extract, Hydrolyzed Soybean Fiber, Niacinamide, Allantoin, Vaccinium Myrtillus (Bilberry) Fruit Extract, Euterpe Oleacea Fruit Extract, Lycium Barbarum (Goji) Extract, Aristotelia Chilensisui, Aronia Arbutifolia/Aronia Melanocarpa (Chokeberry) Fruit Extract, Garcinia Mangostana Fruit Extract, Punica Granatum Fruit Extract, Morinda Citrifolia Fruit Extract, Disodium EDTA, Hydroxyethyl Cellulose, Phenoxyethanol, Ethylhexylglycerin.
Using The Serum
Dermefface FX7 was uniquely created for your worrying scar needs, aiming to aid you in taking a positive step forward. Apply a thin layer of the serum to your scar and the skin immediately surrounding it, gently smoothing until the serum has been fully absorbed. Ideally, it's intended that you apply the serum twice daily, morning and night, on a continuous and ongoing basis. You may prefer to invest in long-term use.
Guidance
Although every Skinception product is created with a drive toward providing premium, kind-on-skin care, every skin has some unique needs. Please take a minute to fully check through the complete list of ingredients, just in case they include anything to which you are personally allergic. If you have any specific skin complaints, please check with a healthcare professional before using for the first time.
Frequently bought together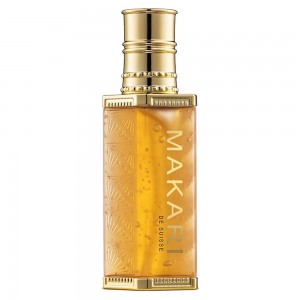 +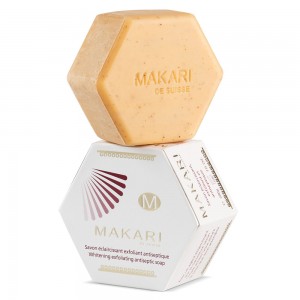 * Results may vary from one person to another.