100% Discreet Service
We offer discreet packaging, billing & delivery
Free UK Delivery
Enjoy free shipping on orders above £40
Customer Data Protection
Your data is safe and secure with us
Clarifying Exfoliating Antiseptic Soap
200 g Soap | Advanced Formula for Complexion
Overview
Allow Makari Clarifying Exfoliating Antiseptic Soap to help you reveal a fresh, smooth and brighter skin complexion, whilst washing away impurities. It contains a gentle and unique blend of ingredients including apricot seeds to help you achieve more youthful looking skin. Let yourself look your best all the time every single day.
Its gentle exfoliating nature makes it ideal for daily use
Balances your moisture levels
Helps to protect the skin while revealing lighter complexion effects
Provides vital conditioning for a youthful glow
Free Delivery on all UK orders over £40.

Buy now and earn 2 Comfort Points ?
What Is Makari Clarifying Exfoliating Antiseptic Soap?
It's unlike any other normal soap that can be used to rejuvenate tired and dirty skin. Not only does it have the ability to wash away any impurities, but it also helps to remove grime and dead skin cells to reveal a fresher appearance. By removing excess oils and dirt from the skin surface helps encourage new skin cells to shine through to reveal a fresher glowing appearance. Not only will it help to look healthier, but you should feel healthier too!
How Does It Work?
Makari Clarifying Exfoliating Antiseptic Soap contains simple yet effective natural ingredients that contain effective properties in cleaning and washing away any impurities. The fruitful inclusion of apricot seeds work to brighten and soften dead skin cells to reveal softer and healthier skin. Other carefully selected ingredients work to clean and revive.
How Do I Use It?
Makari Clarifying Exfoliating Antiseptic Soap is very easy and simple to use and integrates into every wash routine. Use it daily on your entire body whilst bathing or showering for best results.
When Can I See Results?
As always it's important to note that as with many other natural skin care products results can vary from person to person. It's recommended that to achieve optimal results use the soap daily.
What Are The Ingredients?
Citric Acid, Water, Fragrance, Glycerin, Tetrasodium EDTA, Prunus Armenica Extract, Triclosan, Mulberry Extract, Sodium Chloride, Sodium Hydroxide, Sodium Palmate and Sodium Kernelate.
Safe To Use
Since Makari Clarifying Exfoliating Antiseptic Soap is made from completely natural ingredients you shouldn't experience any unwanted symptoms when using it. We do recommend that you should check all the ingredients beforehand using to ensure you aren't allergic to any. Never consume the product or make contact with your eyes.
Frequently bought together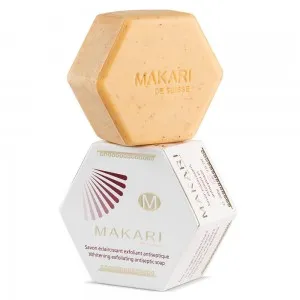 +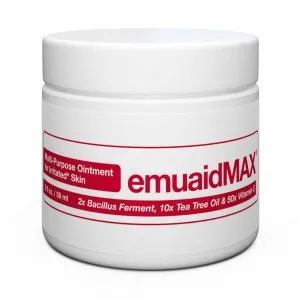 +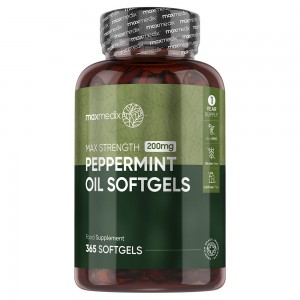 * Results may vary from one person to another.