Discreet Service
Plain packaging and discreet billing.
Free UK delivery on orders over £35
Save on postage today
Customer Data Protection
Your data is safe and secure with us
Makari Premium Plus Beauty Whitening Milk
140 ml Lotion | Advanced Skin Care Formula for Complexion
Overview
Beauty Milk Premium+ is back now with a more potent formula & more natural plant extracts. The new plant extracts help to amplify the effects of the award-winning skin lightening formula whilst also fading the appearance of hyperpigmentation, discolouration & premature ageing. This helps to even out skin tone whilst making it silky soft. The main active lightening ingredients are infused at the highest concentration.
No hydroquinone or bleaches, 100% natural ingredients
Can also works to fade stretch marks and scars
Hydrates and locks in moisture
Promotes subtle, radiant and youthful skin
Vegan
Normal Skin
Dry Skin
Oily Skin
Free Delivery on all UK orders over £35.
What Is Makari Beauty Milk Premium+?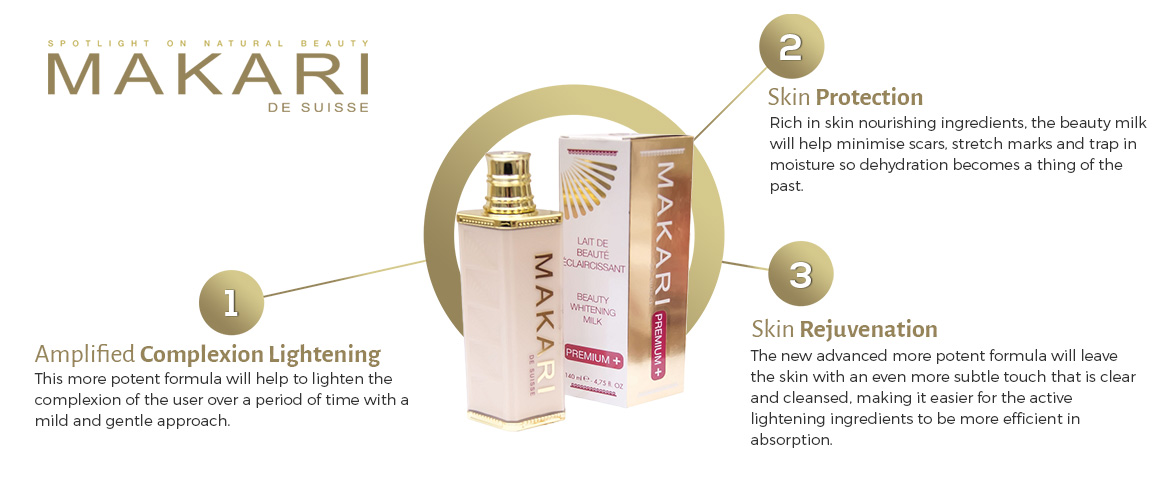 Makari Beauty Milk Premium+ is a body milk that is lightweight on the skins surface helping to restore its natural balance and moisture whilst encouraging a healthy radiant youthful glow to the skin. This new amplified body milk helps to fade scars, blemishes and pigmentations whilst nourishing the skin. The ingredients are all natural extracts and are completely hydroquinone and bleach free making it a one of a kind luxury skin lightening product.
What Does Makari Beauty Milk Premium+ Do?
A brand new advanced formula designed to help fades away blemishes by regulating the sebum production the skin produces. It helps to restore a natural level of sebum production and helps to remove debris trapped within the hardened sebum in the pores to promote clearer, softer and hydrated skin.
The amplified formula works by targetting discolouration, hyper pigmentation and uneven skin tone using no bleaches or hydroquinone. Over time this formula works to have the skin tone even out and will help promote a youthful bright complexion that is also subtle.
This will help the skin to be more susceptible to the lightening ingredients due to the skin being cleansed.
How Does The Beauty Milk Work?
The Makari Beauty Milk Premium Plus using 100% natural ingredients that have been specifically chosen in dosage and ingredient to help control the sebum production the skin produces. This control the milk gives enables the skin to recover more efficiently from scarring, pigmentations and stretch marks. Once the first step of soaking into the skin and giving it enrichment is complete, this formula will start working on its skin lightening properties giving the pigmentation of the skin a lighter more radiant look. It will help to fade away the stretch marks, hyperpigmentations, scarring and dark spots that have been made over time. If the product is stopped being used it will slowly bring back the melanin and darker shade of tone to the skin.
How Do I Use Makari Beauty Milk Premium+?
Makari Beauty Milk Premium+ is very simple to apply. The milk may be applied to the whole body by being massaged into the areas desired barely taking a moment out of your day. The milk should be applied once in the morning and once at night daily. Please note this product is not for the face.
How Quickly Will I Start To See Results?
As with every natural skin care product, results will vary from user to user. Although you may see results are slower than products containing hydroquinone and bleach, the Beauty Milk only uses natural plant extracts ensuring that your skin isn't getting harmed or maimed by any long-term damage hydroquinone or bleaches can do in other skin lightening products on the market. Makari recommends that you follow the routine right till the end to see the optimum results and follow the cleansing process pre-application.
What Are The Ingredients?
Aqua (Water), Cocoglycerides, Cyclopentasiloxane, Glycerin, Cetyl Alcohol, Butylene Glycol, Propylene Glycol, Cyclohexasiloxane, Glyceryl Stearate, Lecithin, Niacinamide, Octadecenedioic Acid, Ammonium Acryloyldimethyltaurate/VP Copolymer, Tocopheryl Acetate, Mulberry (Morus Alba) Root Extract, Allantoin, Sodium Ascorbyl Phosphate, Glycyrrhiza Glabra (Licorice) Root Extract, Xanthan Gum, Bisabolol, Caprylic/Capric Triglyceride, Diethylhexyl Syringylidenemalonate, Diazolidinyl Urea, Chlorphenesin, Mehylisothiazolinone, Benzoic Acid, Disodium EDTA, Parfum (Fragrance)
Are There Any Side Effects?
The Makari Beauty Milk Premium+ is formulated with entirely natural ingredients and has no known side effects. However, as always to be safe, we recommend that you do a spot test to ensure that no adverse or allergic reaction occurs with your skin. You should not consume the product and avoid contact with the eyes always.
How To Order My Makari Beauty Milk Premium+?
Ordering your Beauty Milk Premium+ couldn't be easier. Simply click on the 'add to basket' icon and enter the checkout procedure. You will be shown multiple deliveries and payment methods to suit your needs and if you order by 4.00pm you can receive your Beauty Milk Premium+ the very next working day. Join the thousands of customers that have been rewarded by the skincare experts at Makari de Suisse today.
Frequently bought together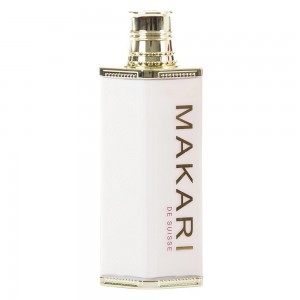 +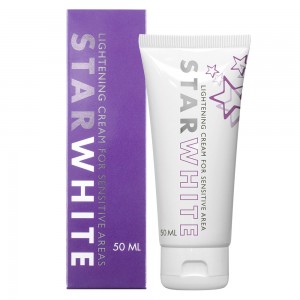 Star White
50 ml Cream | Lightening Cream for Sensitive Areas
£29.99
+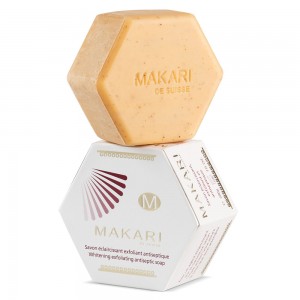 * Results may vary from one person to another.