Discreet Service
Plain packaging and discreet billing.
Free UK delivery on orders over £40
Save on postage today
Customer Data Protection
Your data is safe and secure with us
Eco Masters Carrot & Argan Body Lotion
Brightening Skin Cream
Overview
We all aspire for smoother, more radiant skin. But sometimes, an accumulation of pigmented areas can leave you feeling low. Whether they are the result of scarring, stretch marks, sun exposure, ageing or pollution, many people are beginning to resort to harsh, chemical solutions. Instead, try Eco Masters Carrot & Argan Body Lotion; a natural alternative that is kind to the skin and packed full of botanical brighteners.
For concerning skin pigmentation
Naturally aspires to brighten & revitalise
Carrot & Argan Oil formulation
Enriched with Organic Tea Tree Extract
Daily soothing application

Vegan
Vegetarian
Cruelty-Free
Product that you are looking for is no longer available.
The Distress Of Discoloured Skin
We all want radiant and illuminated skin, but many different factors can prevent us from achieving this. It could be scars, freckles, birthmarks, age spots or several other external issues that leave you feeling self-conscious about your skin. However, while there are many skincare products on the market, they are often full of harmful toxins like bleach to mercury. That's why lots of people are looking for more natural and body-friendly remedies to help them feel more confident in their skin.
Eco Masters Carrot & Argan Lotion
Aiming to give their users a brightening, revitalising and hydrating cream, Eco Masters has blended a remarkable selection of botanical extracts, each included due to their incredible skin-loving traits. In a soothing, creamy formulation, Eco Masters Carrot & Argan Lotion is the perfect approach for the needs of your skin.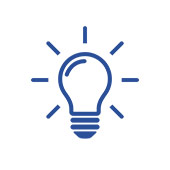 Brighten
In terms of skin pigmentation, picking the best ingredients to lighten and brighten is vital. Carrot extracts have come to be of crucial importance in this area in recent years, while Kojic Acid and Papaya Extract have been used for this for generations.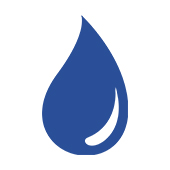 Hydrate
Hydration is known to be a key factor in maintaining skin health on every level. Argan Oil is rapidly becoming a cult ingredient, highly regarded for its potent uses on both skin and hair. Shea Butter is famed for its rich, fatty content, whilst Jojoba Seed Oil has been used on the skin for many years.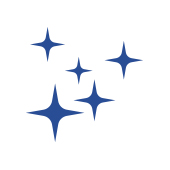 Revitalise
Regenerating the skin is key to achieving a fresh, renewed appearance. That's why Eco Masters Carrot & Argan Lotion contains Organic Tea Tree Extract, which is known for its incredible reinforcing properties. It also contains Aloe Barbadensis Leaf Juice & Chamomilla Flower Extract, which are understood to be linked with skin revitalisation thanks to their high flavonoid content.
Full Ingredients
Aqua, Glycerin, Glyceryl Stearate, PEG-100 Stearate, Ethylhexyl Palmitate, Aloe Barbadensis Leaf Juice, Kojic Acid, Vitamin E, Argan Oil, Jojoba Seed Oil, Nicotinamide, Shea Butter, Carrot Extract, Papaya Extract, Organic Chamomilla Flower Extract, Organic Tea Tree Extract, Carbomer, Lanolin, Ethyl Hexyl Glycerin.
Directions For Use
Apply a generous yet measured amount to the particular area of skin discolouration, and massage into the skin until fully absorbed. For best results, use every day, on a long-term basis.
Guidance
Every Eco Masters product strives toward excellence, with a focus on considerate, kind skincare. However, before applying anything to your skin, you should always take the time to thoroughly read through the full list of ingredients, just in case they include anything that could cause an allergic reaction. If you have any specified skin conditions, please check with a doctor before using.

* Results may vary from one person to another.