100% Discreet Service
We offer discreet packaging, billing & delivery
Free UK Delivery
Enjoy free shipping on orders above £40
Customer Data Protection
Your data is safe and secure with us
Prosolution Pills
Herbal Male Enhancement Formula
Overview
Prosolution Pills contain a unique blend of extracts designed to help boost male performance, and have been the leading choice for thousands of men for over a decade. Now with its new and improved formula, the Prosolution Pills can really help to take male performance to the next level and help provide men with the energy & confidence they're looking for.
A proven product on the market for the past decade
Optimised for male performance
Just 2 capsules a day
With Panax Ginseng, Maca and L-Arginine
Vegetarian friendly
New and improved EU formula
Vegan
Gluten-free
Halal-friendly
Kosher-friendly
Product that you are looking for is no longer available, please select from an alternative below.
The Key To Male Performance
For so many men, the question of their abilities between the sheets can be a big worry. Performance can be affected by so many things from stress to being with a new partner to unhealthy habits such as smoking. These can all take their toll and cause men to feel as though they are not fulfilling their potential. There are many steps men can take to help with confidence, drive and desire including improving their lifestyle to make it healthier and mixing things up in the bedroom. For those that feel as though they could do with even more of an extra boost, there is also the option to try supplements. Although there are synthetic pills available for this issue, these can often lead to embarrassment, high costs and unwanted side effects. Because of this, many men prefer using herbal supplements that use natural ingredients instead, and that they can use for as long or as short a time as they need.
Prosolution Pills
With over a decade's specialisation and dedication to male enhancement, Prosolution Pills are big players in the performance game. As a leading choice for thousands of men, they have seen a steady stream of happy repeat customers who sing its praises. From the many years of experience, they have seen how the male performance market has evolved and have now released their new and improved formula, making it better than ever before. Formulated with a blend of not only popular and trusted ingredients such as Panax Ginseng, L-Arginine and Maca, Prosolution Pills has also combined a number of other beneficial natural ingredients in their precise quantities to make the final product. Designed specifically for developing male needs, Prosolution Pills is a simple and discreet way for men to help give their confidence, energy and performance in the bedroom a powerful boost.
Key Ingredients In Prosolution Pills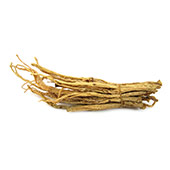 Korean Panax Ginseng Root
Commonly found in male enhancement supplements, Panax Ginseng has become a very popular natural ingredient. Recently, there has been research into Ginseng and how it can naturally help drive and performance as well as supporting healthy testosterone levels.
For more, click here

L-Arginine (as L-Arginine HCl)
Within the body the amino acid L-Arginine changes into Nitric Oxide (NO). Nitric Oxide is very useful for the body as it is known to help its 50 trillion cells communicate with each other. It has also been widely studied regarding its ability to help maintain focus and support physical activities.
Find out more here
.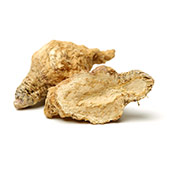 Maca
Also known as Lepidium Meyenii, Maca was originally brought down from the Andes Mountains. Research has been conducted regarding Maca and how it can contribute to male desire. For more information on this,
click here
.

Butea Superba Root
As a vining shrub native to Thailand, Vietnam, and India, Butea Superba has been a common component in traditional Thai remedies. There has also been a lot of research conducted regarding its historical use to help with virility and performance. For more information
click here
.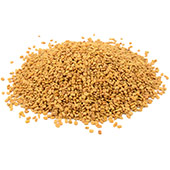 Fenugreek Seed Ext. 50% Saponins
Also known by its Ayurvedic name Methi, Fenugreek has been popular for centuries due to its many natural benefits. For the benefits for men, there have even been recent studies that highlight the link between fenugreek and male desire. For more information,
click here
.
Full list of ingredients: Prosolution Pills ingredients include: L-Arginine (as L-Arginine HCI), Fenugreek Seed Extract 50% Saponins, Maca Root, Holy Basil Extract 10:1, Reishi Mushroom (Fruit), Amla Berry Extract 40% SE - Tannins, Bladderwrack Root Ext 0.2% SE - Iodine, Korean Panax Ginseng Root, Butea Superba Root, Curculigo Roots (Musli), Cordyceps Sinensis Fruit Extract 7% SE, Momordica Fruit, Dicalcium Phosphate, Cellulose, Croscarmellose Sodium, Stearic Acid, Silicon Dioxide, Magnesium Stearate, HPMC, Titanium Dioxide.
Recommended Use
To use, simply take 2 tablets a day, preferably with meals. We recommend taking 1 tablet with lunch and 1 with dinner. As this supplement is made using natural ingredients, there are no known side effects of taking them. Do not exceed 4 tablets within a 24 hour period and as with any new supplement, we always suggest reading through the list of ingredients to check for personal allergies.

* Results may vary from one person to another.