Skin Doctors T-Zone Control Zit Zapper™
10 ml Cream | Advanced Skin Care Formula
Oily skin isn't just unpleasant in itself. It is likely to result in a broad amount of secondary worries, including blemishes like spots and zits. Considering the harm to confidence that can be a consequence of these issues, Skin Doctors took a pioneering approach to formulate the T-Zone Control Zit Zapper™. Precisely measured plant-derived active ingredients are used, aiming to banish spots with a mere wave of a wand.
Aims to help reduce inflamed spots & zits
Formula is both powerful and gentle
Uses Tea Tree, Witch Hazel & Menthol
Contains no parabens
Roll-on applicator is quick and simple
13.99
$20.71
You Save $2.59
Free Delivery on all UK orders over £35.
Struggling with the T-Zone
One skin location is popularly understood to be most likely to struggle with excess sebum - the well known T-Zone! Overproduction of oil, in both combination and essentially oily skin types, may well result in blemishes occurring especially across the forehead and nose, in addition to other areas of the face. Giving the entire face the same process has a high risk of causing further problems, particularly as combination skins might also have patches of dry skin that's easily irritated. A careful way forward is therefore needed, using a precise formula applied locally where it's required.
Zit Zapper™ From Skin Doctors
Cleansers and creams are a must for all complexions, but at times a targeted technique is the best way to help address breakouts. With this in mind, Skin Doctors Cosmeceuticals has expertly blended innovative popular natural acids with traditional botanicals. The Zit Zapper™ is able, in your hands, to focus on the unique requirements of dead skin cells and clogged pores, clarifying and purifying while revitalising and cooling. Whether you're using it on the T-Zone or elsewhere on your face or body, this process directly addresses the individual areas you worry about, helping to bring back the appearance of smoothness and health.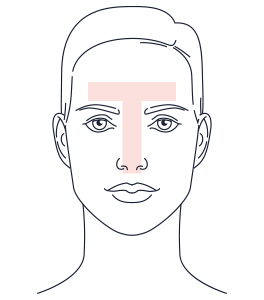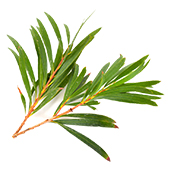 Tea Tree
Scientifically called Melaleuca Alternifolia, Tea Tree oil is considered to be ideal for use against the accumulation of bacteria. Perfect for clarifying oily and combination skin's impurities, it allows blemished skin to rebalance and naturally repair itself.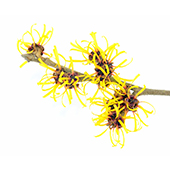 Witch Hazel
Also known as Hamamelis Virginiana, this highly popular botanical factor is considered helpful for its astringent qualities. It has calming, soothing abilities, perfectly balancing the potent qualities of other compounds. It aids cooling of inflamed skin.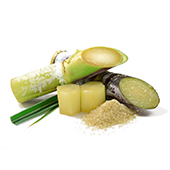 Salicylic & Glycolic Acids
Naturally occurring in plants, including sugar cane, these compounds are gaining renown for their believed ability to aid both dull and inflamed skin. It soothes while encouraging exfoliation, allowing dead skin cells to fall away to reveal a healthy, fresh face.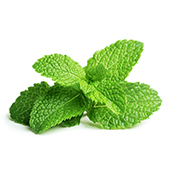 Menthol
A mix of peppermint, pennyroyal, and eucalyptus, this highly regarded ingredient is associated with pure freshness. Ideal for aiding pores and spots, it cools and cleans while stimulating rejuvenation. It can help bring back the appearance of a vital complexion.
Full List Of Ingredients
Water (Aqua), Isopropyl Alcohol, Melaleuca alternifolia (Tea Tree) Leaf Oil, PEG-40 Hydrogenated Castor Oil, Polysorbate 20, Salicylic Acid, Hamamelis virginiana (Witch Hazel) Bark/Leaf/Twig Extract, Zinc Sulphate, Camphor, Glycolic Acid, Menthol, Limonene*.
*Naturally occurring within essential oils.
Using the Zit Zapper™
An easy, simple formula, applied with a roll-on wand, the Zit Zapper™ is designed to become a potent essential in your skincare selections. It is best applied to localised breakouts rather than a general area. Twice everyday, at the beginning and end of the day, apply a small amount to affected areas only, and leave to absorb. Make use of as and when needed, until reaching a satisfactory result.
Help Restore Your Confidence
In the T-Zone Control Zit Zapper™, you can find a precise formula that you can use to target imperfections, incorporating into your everyday regimen with almost unimaginable ease. The powerful natural ingredients are blended in an incredibly simple, waste-free, and highly efficient product, offering you an innovative technique. It gives you the opportunity to find a new inner confidence in your outer appearance.
Guidance
Perfect for use by both men and women, this potent skin corrector helps blemishes such as zits and spots with the best natural ingredients available. However, the same as with any new skincare application, we recommend carefully reading through the complete ingredients in case of any individual allergies. The suggestion is also to conduct a patch test 24 hours before using for the first time.
Read More

Skin Doctors T-Zone Control Zit Zapper™
10 ml Cream | Advanced Skin Care Formula
Customer Reviews
At ShytoBuy we strive to offer the best possible customer service and we take great pride in the feedback we have received from our customers.
Outstanding

4.5
86.15% based on 13 Reviews
* Results may vary from one person to another.