Discreet Service
Plain packaging and discreet billing.
Free UK delivery on orders over £40
Save on postage today
Customer Data Protection
Your data is safe and secure with us
SD White & Bright
50 ml Cream | Advanced Illuminating Skin Complex
Overview
Clarity of complexion is one of the most sought after ideals of an attractive face. And yet, time tends to lead to the accumulation of hyperpigmentation in our faces, leaving many of us dissatisfied with our looks when we might otherwise be striding forward with confidence. Understanding how distressing those marks might be, Skin Doctors expertly created their SD White & Bright cream.
Targets pigmentation, age spots & blemishes
Aspires to clear & brighten complexion
Enhanced with both UVA & UVB filters
Enriched with protective Vitamin E
With revolutionary ?-White™ complex
Firming & moisturising sensation
Notify me when this product is back in stock
Great! We'll notify you when this product comes back in stock.
You have already subscribed for this Email Address.
UV Filtering Technology
Making use of their unparalleled expertise in the matter of the complexion, Skin Doctors precisely balanced a formula composed of innovative scientific formulations, vitamins and UV filtering technology, to lighten, protect and strengthen your skin. With a nourishing, hydrating formula and delightfully light scent, it's sure to become a highly satisfying part of your day. Before too long, you could be taking powerful strides in addressing your skin woes.
What's Causing My Discolouration?
Whatever our skin tone, there's no denying that we wish to keep it free of any discolourations and maintain an even, glowing complexion that radiates pure health. But unfortunately, many of us will discover that environmental, hormonal and other topical changes can leave an undesirable mark. We may even find them creeping up on us, until one day we look in the mirror and wonder… Where did they come from? There are three main types of skin discolouration, and they tend to vary across skin types:
Sunspots are most common in skin of a fairer tone, and appear as a result of exposure to the sun. They tend to become more prominent as skin matures.
Melasma appears as dark brown or grey patches on the face or body. They're mainly seen in women of Mediterranean, Arab, Asian or Hispanic heritage, often cropping up as a result of hormonal changes such as pregnancy or some contraceptives.
Post-inflammatory hyperpigmentation is often mistaken for scar tissue. In fact, it is the normal remnant of the healing process, be it from acne, a cut or insect bite. It can occur across all skin types.
Regardless of their source, there's no denying that these marks can be frustrating when so many of us invest time and money into other aspects of our appearance, only to see our efforts thwarted. More and more people are taking the step of seeking professional assistance, and despite this find themselves dissatisfied and out of pocket. One has to wonder how many people everywhere long for a creamy product that could help them to address those niggling little worries.
SD White & Bright
With both intuitive and research-led knowledge and understanding of individual skin needs and the frustration caused by dermal discolouration, Skin Doctors expertly formulated the SD White & Bright cream. It expertly blends incredible, revolutionary scientific composites with sun-blocking technology and key vitamins, to offer you a comprehensive approach to dealing with your skin colour concerns. With just two daily applications, you could be smoothing away what displeases you most.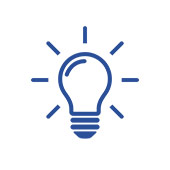 Lighten
ß-White™ is a uniquely dual action ingredient, formulated for the appearance of skin discolouration by acting on melanin production, which is responsible for skin colouration. Research found a 79% decrease in melanin synthesis. It's also said to firm skin.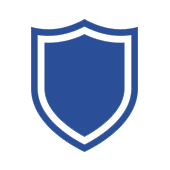 Protect
Hyperpigmentation is caused in large part by UV exposure after excessive time in the sun - so to maintain skin tone and resist further damage, it's important to put up a barrier. UVA & UVB filters comprehensively block harmful rays, defending your complexion.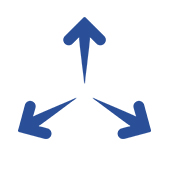 Strengthen
Vitamin E (expressed as Tocopheryl) is a key skin-loving ingredient that's been subject to incredible research studying its potential benefits on damaged skin. It's known to protect from oxidative stress and support skin's hydration, firmness and tone.
Complete Ingredients
Water (Aqua), Butylene Glycol, C12-15 Alkyl Benzoate, Ethylhexyl Methoxycinnamate, Sorbitan Stearate, Ceteareth-20, Dimethicone, Cetyl Alcohol, Polysorbate-60, Hydroxyethyl Acrylate / Sodium Acryloyldimethyl Taurate Copolymer, Squalane, Butyl Methoxydibenzoylmethane, Hydrogenated Lecithin, Oligopeptide-68, Sodium Oleate, Disodium EDTA, Caprylyl Glycol, Tocopheryl Acetate, Cyclopentasiloxane, Cyclohexasiloxane, Phenoxyethanol, Sorbitan Isostearate, Glycerin, Glycine Soja (Soybean) Oil, BHT, Sodium Hydroxide, Fragrance (Parfum), Citronellol, Hexyl Cinnamal, Linalool, Butylphenyl Methylpropional.
Using SD White & Bright
This soothing, pleasantly scented cream is sure to become a delightfully enjoyable addition to your everyday routine. Twice every day, gently massage a small amount evenly across your complexion, taking care to avoid your eyes and mouth. To maximally enjoy Skin Doctors SD White & Bright, it's advised that you use regularly on an ongoing basis, and invest in long-term use.
Guidance
Skin Doctors places enormous significance in providing their customers with the ultimate in premium skincare, with a combination of cutting-edge scientific formulations and renowned botanical extracts. However, to avert the minor risk of reactions, please take a moment to read through the full ingredients for any personal allergens before using for the first time. For added reassurance, perhaps also conduct a patch test twenty-four hours prior.
Frequently bought together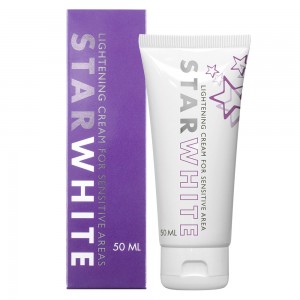 Star White
50 ml Cream | Lightening Cream for Sensitive Areas
£29.99
+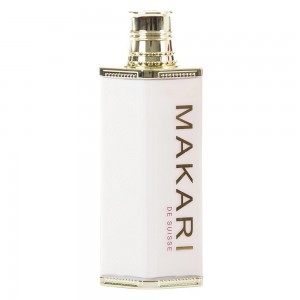 * Results may vary from one person to another.