Discreet Service
Plain packaging and discreet billing.
Free UK delivery on orders over £40
Save on postage today
Customer Data Protection
Your data is safe and secure with us
Silk'n Glide Xpress
Home Hair Removal Device
Overview
As one of the fastest hair removal devices on the market, the Silk'n Glide Xpress is a top choice for those looking for speed and efficiency. An innovation in hair removal technology, this amazing device is equipped with clinically proven HPL™ technology that is unique to Silk'n and is one of the fastest to use on the market, an average full body session is just 20 minutes!
Patented HPL™ technology
Full body in typically 20 minutes
With 300,000 light pulses
Adjustable speed & energy settings
For the face and body
Includes 2 year warranty
Product that you are looking for is no longer available.
Silk'n Glide Xpress Features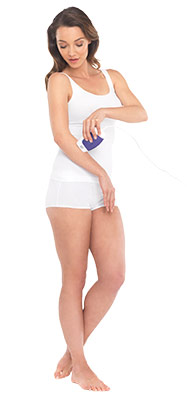 Patented & clinically proven HPL™ technology
One of the fastest HPL™ hair removal devices
Full body session in average of 20 minutes
Adjustable speeds
300,000 light pulses - no refill cartridges needed
Suitable for face and body
Pulsing & Gliding method
With five energy settings
Suitable for darker complexions
Can be used after sunbathing (on energy setting 1)
3 cm² treatment area
Includes a deluxe carry and travel case
2 year warranty
Patented HPL™ Technology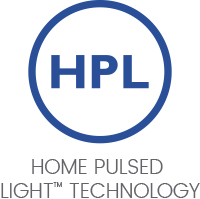 Exclusive to Silk'n, HPL™ (Home Pulsed Light™) is the at-home version of IPL (Intense Pulsed Light), a technology used in salons to permanently remove hair using light pulses. Developed from use of over 15 years of IPL, this advanced technology is based on the theory of selective photothermolysis. It works by delivering wide-spectrum optical energy from a device, which is then absorbed by the dark melanin pigments within the hair, and not the lighter pigments of the skin. Within the hair shaft, the energy is then turned into heat which diables the follicle so the hair won't grow back.
What is so special about the silk'n HPL™ technology in particular though is how it has been optimised to make it as safe as possible and ideal for use at home. The Silk'n Glide Xpress device uses a lower energy level than IPL but with a point of peak high power. This fast pulse duration means it can still be efficient in disabling the hair, but there is less risk for the surrounding skin that may occur with other techniques. This also means less irritation for the skin afterwards, so no need for a cooling gel. As a result, HPL™ technology is some of the most advanced as well as safest home hair removal methods around.
Adjustable Energy Levels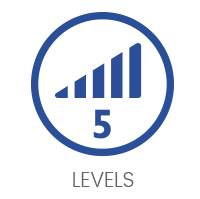 The Silk'n Glide Xpress features 5 different energy settings so that you can control the frequency of the HPL™ flashes with just a touch of a button. Each setting has a different speed, meaning that you can personalise your device to fit your needs as well as skin type and hair colour. This means the choice is completely up to you; choose the number 1 setting for gliding all over the body, if you're a beginner or if you have a darker skin tone or select the number 5 setting for targeted pulsing on specific areas.

Skin Colour Sensor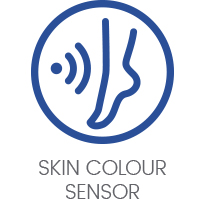 When it comes to hair removal devices of this nature, many worry about them being used on darker or changing skin tones. Silk'n understands this and so the Silk'n Glide Xpress features a built-in Skin Colour Sensor. This automatically detects skin tone, so if the area is too dark for the selected setting, the device will not emit any light pulses ensuring safety with use. It also includes a similar safety feature for the eyes so that the device will only emit flashes when in direct contact with the skin so you are protected if it is accidentally aimed anywhere else.

300,000 Light Pulses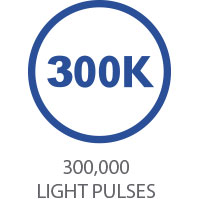 The Silk'n Glide Xpress is designed to be long lasting as it contains exactly 300,000 light pulses. This means you'll never need to worry about buying replacement cartridges or about any sneaky extra costs down the line. This makes it a great long term investment, especially when compared to salon IPL or other hair removal techniques that require a lifelong process. So no matter if you have thin or thick hair or even particularly hairy areas of the body - you're covered!
Typical Costs For Common Hair Removal Methods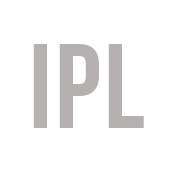 IPL (Salon)
For 6 sessions for all body parts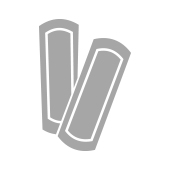 Waxing
Over an average woman's lifetime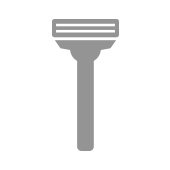 Shaving
Over an average woman's lifetime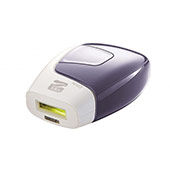 Silk'n Glide Xpress
One-off investment for the whole body
Directions For Use
Before first use, you need to decide which energy level is right for you and your skin by either consulting the chart above or on the bottom of the device box.
Plug the adaptor cord into the socket on the device and then into an electrical outlet
Prepare the skin by making sure the area is clean, shaved (not plucked, waxed or tweezed), dry and free from any products
Begin using the device by pressing the control button. It will turn on (default set to energy level 1) and a fan sound will start. When the 'ready' light turns on (approximately 1 second after pressing the button) the device is ready for use.
Set the energy level by pressing repeatedly the control button until you reach your chosen level
Place the treatment surface onto the skin. When in full contact the ready light will begin to slowly blink. The device will then automatically detect your skin colour and if it is on the correct setting it will flash a pulse of light. You may feel a mild sensation of tingling and warmth
Continue to pulse or glide until you have fully covered the area of skin. When using a higher energy level, as the light flashes are slower, we suggest using the pulsing technique working in rows, completing one pulse and then moving along in sections. For lower energy levels, as the flashes are more frequent, we recommend using the gliding technique, slowly glide over the skin, making one single motion ensuring the device is constantly touching the skin.
When finished, turn the device off by giving the control button an extended press and then removing the adapter from the socket
For more information on the expected number of sessions needed for different hair colours and skin types as well as more detailed information on how to use your device, consult the user manual.
What's Included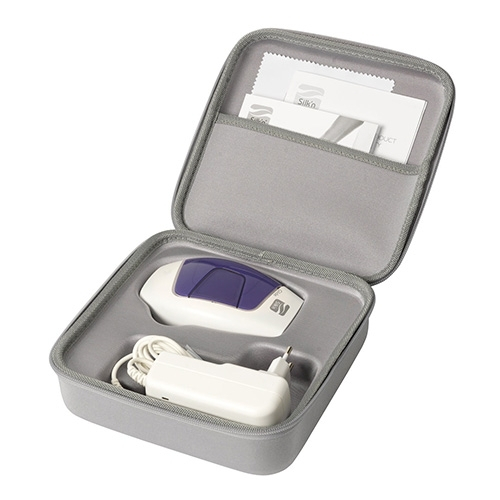 Silk'n Glide Xpress device
Adaptor
User manual Case
Warranty card
Why Buy With Us?
With so many options out there for products nowadays, it can be difficult to tell who is the real-deal. To make things easier for you, we are an official Silk'n Authorised Premium Partner, meaning we only sell genuine devices. This means you can put your mind at ease when buying with us, plus have peace of mind that in the rare case you did have any issue, we can work directly with the manufacturer to get it figured out as quickly as possible.
Advice
This device is not suitable for use by pregnant or nursing women, children or those with physical, sensory or psychological capacities or lacking knowledge on using the device. Do not use on permanent makeup, tattoos or areas of active eczema or other skin conditions. If you have a darker skin tone, very light hair or have recently been out in the sun, only use the lowest setting. For more information on using the device, we recommend reading the complete user manual provided.

* Results may vary from one person to another.