Discreet Service
Plain packaging and discreet billing.
Free UK delivery on orders over £40
Save on postage today
Customer Data Protection
Your data is safe and secure with us
Rush Herbal Popper
Tongue Spray for Masculine Vigour
Overview
Our intimate, sensual lives are only growing in importance, as men and their partners everywhere are increasingly understanding how important this aspect is to their sense of self. But despite high levels of dissatisfaction, so many are turning away from the assistance that's available to them, be it pills or creams. To offer a new method of application, the Rush Herbal Popper spray uses innovative knowledge of the body to give you a helping hand.
Aspires to awaken body & mind
Unique herbal, amino & vitamin blend
Energising Ginkgo Biloba
Vitamin B3 for tiredness & fatigue
Pleasantly stimulating flavour
Tongue spray for rapid physical absorption
Vegan
Gluten-free
Vegetarian
Expert Formula
Product that you are looking for is no longer available.
The Demand For Enhanced Desire
We all want to be able to spring into amorous action at the drop of a hat - but sometimes, our bodies can let us down! The heat of the moment can sweep over us rather than sweep us away. Men in particular may be left with a decidedly deflated sense of confidence, damaging their feelings of potency and strength. They might be left wishing they could top up their bodies with a little booster, so that the physical manifestation of their desire could continue for as long as they might like. But while there are many products available, many of us would prefer not to have to pop a pill, use a topical cream or gel, or ingest incomprehensible chemical compounds. Don't we need a new, innovative approach?
Rush Herbal Popper
We're all looking for new ways to administer the compounds we desire to our bodies - and Cobeco Pharma has found one! A sublingual, or under-tongue, spray, targets the thin layer of skin beneath that special muscle, which particularly allows factors to be absorbed into the bloodstream. The Rush Herbal Popper uses this revolutionary approach to administer a precisely measured, expert choice of herbal extracts, amino acids and vitamins.

Ginkgo Biloba
This extract of a famously long-lived tree has been used in dietary supplements for centuries, long associated with being capable of awakening the body. It has been linked not only to a boosting action in mental and cognitive performance, but also to support of nitric oxide, which is known to play a key role in circulation.

L-Arginine
Within our bodies the amino acid L-Arginine converts into Nitric Oxide (NO), which is considered very important for circulation. Nitric Oxide is known to help its 50 trillion cells communicate with each other and it has also been widely studied regarding its ability to support physical activities in a broad range of areas.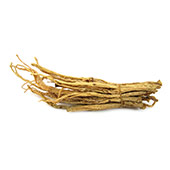 Siberian Ginseng
This small, woody shrub, unrelated to true Ginseng, does in fact share a remarkable number of traits. Its usage dates back over 2000 years, traditionally used as a tonic and stimulant, as well as to enhance physical adaptability. Research has been conducted into its interaction with physical resistance and endurance capacity.

Saw Palmetto
This fan palm, native to North America, is also called by its Latin name Serenoa Repens. Extracts of it are considered to be a key ingredient for the masculine body, due to associated benefits with their intimate regions. Numerous studies have been undertaken, investigating the relationship between Saw Palmetto and male virility. Read more here.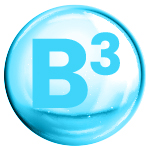 Niacin
Also called niacinamide or nicotinamide, this form of Vitamin B3 is considered highly important for our bodies' inner workings. It is considered very helpful for its known contribution to normal psychological function, in addition to normal energy yielding metabolism and the reduction of tiredness and fatigue.
Ingredients Per 3ml - water, 39 mg L-arginine, 39 mg Siberian ginseng (Eleutherococcus senticosus), 39 mg saw palmetto (Serenoa repens), 39 mg cranberry (Vaccinium macrocarpon), 15 mg Ginkgo biloba, 15 mg L-glutamic acid, 15 mg L-alanine, 15 mg L-lysine, 15 mg NE* niacin (as nicotinamide) (=83% RDA**), sodium chloride, preservatives: E211, E202.
Using The Spray
The Rush Herbal Popper is intended to be a swift, easy and discreet addition to your regular, normal intimate life and bedroom experiences. Before using, shake the bottle well. Spray 3 ml (2 to 5 sprays) under your tongue about 15 minutes prior to engaging in activity. For maximum enjoyment, it is recommended that you use as a regular prelude to intimacy, in addition to investing in long term use.
Guidance
This product uses a selection of natural ingredients, so that you can rest assured you are taking steps to address your concerns in the best possible way. However, you should always check the full list of ingredients of any dietary supplement before using, just in case they include anything to which you are personally allergic. If you are on any ongoing medication, please check with a doctor before using.

* Results may vary from one person to another.