100% Discreet Service
We offer discreet packaging, billing & delivery
Free UK Delivery
Enjoy free shipping on orders above £40
Customer Data Protection
Your data is safe and secure with us
Maxmedix VariGo Capsules
60 Capsules | Strengthening Formula for Legs
Overview
For cramped, tired & achy legs
Ideal for veins in legs
7 natural active ingredients
With Horse Chestnut Seeds & Pine Bark Dry Extract
Enriched with Piperine
GMP certified and GMO-free
Formulated with 7 key active ingredients, the VariGo Capsules by maxmedix™ are designed to support your legs from within. These premium capsules are designed for easy daily use and are ideal for those suffering from cramped, tired and achy feeling legs as well as spider veins. Take just 2 capsules a day and give your legs the support they need to perform at their best!
GMP
Expert Formula
Men & Women
GMO Free
Buy 1

£21.99

£24.99
Buy 2

£39.58

£43.98 You Save 10%
Buy 3

£52.77

£65.97 You Save 20%

Buy now and earn 2 Comfort Points ?
Varigo Capsules - Natural Supplement For Painful Leg Veins
As natural capsules for spider veins, each ingredient within the VariGo Capsule formula is carefully selected for its known benefits. This supplement is the perfect choice for those looking for a natural way to help relieve tired, cramped and achy feeling in the legs with just 2 capsules daily. Their capsule form adds minimal intrusion to your day, and their premium natural formula triumphs against competitors!
How Can VariGo Capsules Help My Varicose Veins?
Usually found in the legs and feet, varicose veins are those that appear swollen, enlarged and blue to dark purple in colour. If they are causing serious discomfort you should consider seeing a doctor, however, if they are more annoying and unsightly, then we recommend you try a natural supplement to help. It can be hard to find the best capsules for varicose veins for each individual person, but a natural choice is often preferred.
VariGo Key Ingredients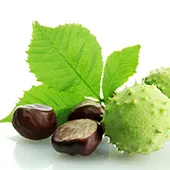 Horse Chestnut Seeds Extrac
The extract from the Horse Chestnut seed is said to be very beneficial for the body due to its high content of the compound aescin. Numerous studies have investigated aescin activity, and it has been linked to a connection with the protection of blood vessels.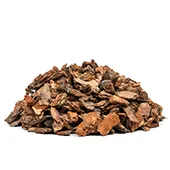 Pine Bark Extract
This unique plant-derivative is full of benefits for the body because it contains polyphenolic compounds, which are known for their protective properties. Over 100 clinical studies conducted on Pine Bark link it with healthy blood vessels and microcirculation.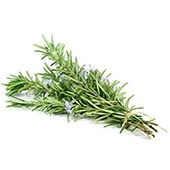 Rosemary Leaf Extract
Rosemary has a multitude of uses, including helping with purifying and cleansing. This is because it contains a high amount of flavonoids. These are a type of plant pigment that has been linked to having a protective effect for the body from the inside out.
Other Ingredients
Horse Chestnut Seeds (Aesculus Hippocastanum L.), Bark Pine (Pinus Pinaster), White 00 Vegetable Gelatine Capsule as an Encapsulant, Dry Extract Of Hesperidin Fruit (Citrus Aurantium), Rosemary Leaf Dry Extract (Rosmarinus Officinalis L.), Hamamelis Leaf Dry Extract (Hamamelis Virginiana L.), Ruscus Root Ruscus (Ruscus Aculeatus), Black Pepper Fruit Dry Extract (Piper Nigrum L.), Anti-Caking Agents : Vegetable Magnesium Stearate (E470b), Silicon Dioxide (E551)
How To Use VariGo Capsules?
Take 2 capsules a day with a glass of water, after a meal (1485 mg) Whatever time of day you decide to take the capsules, we recommend maintaining consistency. Each box lasts for 30 servings. To achieve the best results for spider vein removal, use it alongside the topical VariGo Cream.
Caution
Store in a cool, dry place (less than 30°C). Do not exceed the recommended daily dose. This is a food supplement and cannot be used as a substitute for a varied and balanced diet and/or a healthy lifestyle. Keep out of the reach of children. Do not take this product if you are allergic to any of the ingredients. Do not use during pregnancy or lactation period. Do not use in case of antihypertensive treatment. Do not administer to children under 18 years. Stop using the product in case of agitation or nervousness.
Does it really work?
A quick look at our reviews will show you how much our customers have benefitted! We have formulated our Varigo Capsules with premium industry-leading ingredients to provide optimal results!
Are there any side effects?
We pride ourselves on using all-natural ingredients in our products which means there are no known negative side effects and you can have peace of mind when using them.
What if it doesn't work for me?
We are confident that you will love our products, but we also understand that everybody is slightly different and may not feel the effects in the same way. We value our customers and want to make sure that they are 100% happy with their purchase which is why we offer our full money-back guarantee! If it doesn't work for you, we will refund you for your order!
Frequently bought together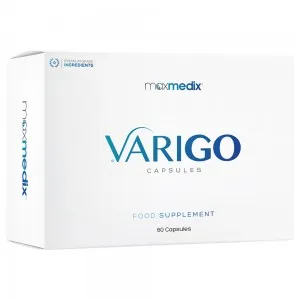 +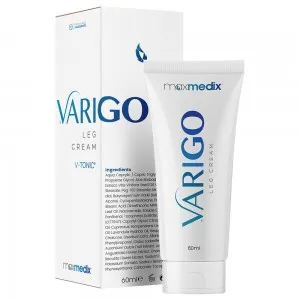 * Results may vary from one person to another.