100% Discreet Service
We offer discreet packaging, billing & delivery
Free UK Delivery
Enjoy free shipping on orders above £40
Customer Data Protection
Your data is safe and secure with us
Makari Day Face Cream
Advanced Natural Ageing Skin Cream
Notify me when this product is back in stock
Great! We'll notify you when this product comes back in stock.
You have already subscribed for this Email Address.
Key Features
Ideal for fine lines and wrinkles
Contains lightening agents to fade dark spots
Moisturising formula for dry skin
Targets Uneven Spots, Dry or Oily Patches & Blemishes
Provides SPF15 sun protection
100% Natural Ingredients
Provide all-day hydration and moisturise your skin with Makari Day Treatment Cream. Makari's revolutionary formula is ideal for skin pigmentations, dark spots & blemishes.
This deluxe Makari day face cream formula is ideal for those with oily skin and is ideal for the appearance of ageing! It's quick and easy to apply and only takes moments of your day to start your journey towards beautiful looking skin.
What Is Makari Day Treatment Cream?
This brand new natural, innovative formula is designed for people with normal and oily skin levels. Its unique formula contains a high level of lightening agents to help brighten skin. This feature works to help reduce the appearance of dark spots, blemishes and pigmentations. Many skin complaints are often associated with dull looking and lifeless skin, which often leads to an older looking complexion. This Makari day face cream could help to provide you with your youthful glow since it not only helps to enhance skin appearance but also provides all day hydration; helping to control sebum, oil and moisture control.
What Are The Ingredients?
The ingredients in the Makari Day Treatment Cream are Water, Cetearyl Alcohol, Stearic Acid, Myristic Acid, Palmitic Acid, Lauric Acid, Propylene Glycol, Cetearyl Glucoside, Ceteareth-6, Mulberry Root Extract, Glyceryl Stearate, Hydrogenated Vegetable Oil, Bitter Orange Extract, Cyclomethicone, Dimethicone, Acrylamide/Sodium Acrylate Copolymer, Caprylic/Capric Triglyceride, Carrot Extract, Ammonium Dimethicone Copolyol Sulfate, Glycyrrhetinic Acid, Fragrance, Arbutin, Carrageenan, DMDM Hydantoin, Retinyl Propionate, Tocopheryl Acetate, Allantoin, Salicylic Acid, White Lily Extract, Licorice Extract, Escin, Phenoxyethanol, Methylparaben and Citric Acid.
It's easy to use and only takes moments out of your day. Simply cleanse your face first then apply a thin layer of the Makari day cream evenly over the surface. Take care to avoid contact with your eyes and use consistently for the best results.
Makari Day Treatment Cream uses a unique formula of ingredients that are completely natural and blended together. These provide the ultimate way to be kind to your skin while helping to ensure it feels and looks younger and healthier. Makari day face cream includes vegeclarine into its formula; this particular ingredient supports the control over sebum and oil production while promoting hydration throughout the day without drying out the skin. This hydrating effect, combined with a host of other age-defying ingredients, helps to lessen the appearance of both fine lines and wrinkles. Makari Day Treatment Cream also helps to tackle darker areas of skin such as spots, blemishes and skin pigmentations.
When will I see results?
For optimal results, you should continue using the Makari Day Treatment Cream regularly on a daily basis. As with most natural products, it's important to remember that results can vary from user to user and may take a longer or shorter time for some people to achieve results, depending on the condition of your skin.
Is it safe to use?
The Makari Day Treatment Cream with SPF 15 formula consists of natural ingredients, therefore you shouldn't experience any unwanted side effects if you use it as directed. It's recommended that you check all ingredients beforehand to make sure you aren't allergic to any. If you're still unsure, you may perform a patch test on the back of your hand. Always avoid contact with your eyes and never consume the Makari day face cream.
Does it really work?
Extensive research has been done into the ingredients used to formulate this cream to fight signs of ageing and give your skin the care it deserves! All you have you have to do is look at our reviews to see the positive results that our customers have experienced from using Makari Day Cream, give it a go for yourself.
Frequently bought together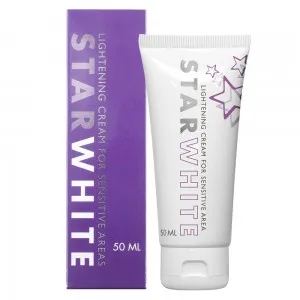 Star White
50 ml Cream | Lightening Cream for Sensitive Areas
£29.99
+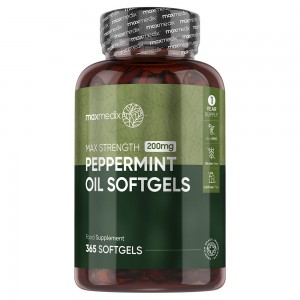 Customer Reviews
At ShytoBuy we strive to offer the best possible customer service and we take great pride in the feedback we have received from our customers.
Outstanding

4.5
85.45% based on 10 Reviews

* Results may vary from one person to another.