Discreet Service
Plain packaging and discreet billing.
Free UK delivery on orders over £35
Save on postage today
Customer Data Protection
Your data is safe and secure with us
Garcinia Cambogia Pure
1000 mg 60 Capsules | Appetite Management Superfood
Overview
Garcinia cambogia extract, derived from the tamarind fruit native to south-east Asia and India, is the newest and most effective fat-buster available. Traditionally used to aid digestion, this 'superfood' is known as a safe and efficient way to help you burn excess fat and suppress your appetite.
Recommended by Dr. Oz and Dr. Julie Chen
Helps suppress appetite
Supported by studies
No filler, binders or artificial ingredients
Works to reduce body mass and prevent build-up of fat
Vegan
Gluten-free
Lactose Free
GMO Free
buy 1

£19.99

£24.99
buy 2

£35.98

£39.98 You Save 10%
buy 3

£47.97

£59.97 You Save 20%
What Is Garcinia Cambogia Extract?
Garcinia cambogia is a pumpkin-shaped fruit found in south-east Asia and India and traditionally used to aid digestion. In more recent times, clinical tests have shown that this 'superfood' has two other major weight loss benefits - helping to suppress your appetite and block the build-up of fat in the liver.
Studies have consistently shown that taking garcinia cambogia alongside a balanced diet and regular exercise can increase weight loss by up to 300%, thanks to an enzyme in the fruit which prevents sugar turning into fat in the liver. instead turning the sugar into energy and muscle.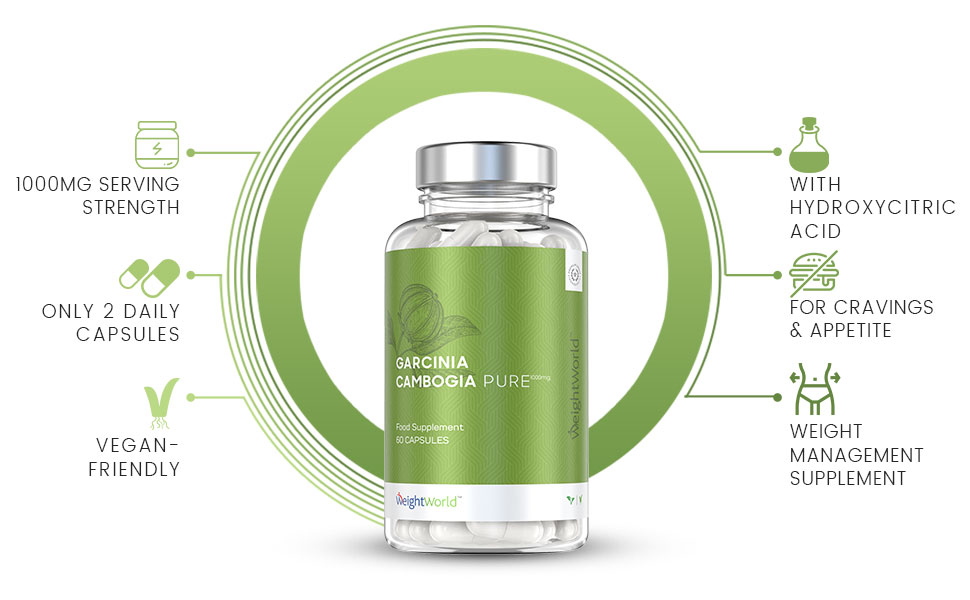 How Does It Work?
Garcinia cambogia extract helps with your fitness regime in two ways, firstly by helping you lose weight and reduce body mass by suppressing your appetite through the release of serotonin. Enabling the release of serotonin helps to balance your mood and reduce food cravings, which prevents the tricky issue of emotional eating. The second way in which garcinia cambogia is beneficial to your health is its ability to block the build-up of fat in the liver. Sugar in the liver naturally turns into fat, however garcinia cambogia extract consists of an enzyme which instead turns sugar into energy and muscle in the liver, reducing weight, fat and body mass in the long-term.
Additional Benefits
Inhibits the production of fat in the body
Burns fat instead of storing fat!
Suppresses appetite and balances your mood, limiting the impact of emotional eating
Helps to reduce body mass by managing stress hormones in the body
Clinical Studies
Clinical studies have found that garcinia cambogia extract is one of the few weight loss programmes that is entirely free of side effects. Studies have also shown that women can lose up to 4lbs per month and that weight loss can be increased by up to 300%, as you decrease body fat whilst increasing muscle mass, without increasing the amount of exercise you do - simply take this supplement alongside a healthy diet and moderate exercise for maximum impact!
Fast Results
Unlike most natural weight loss supplements, Garcinia Cambogia Pure gets to work quickly and effectively, with most users reporting noticeable improvements in just 10 days. For best results, we recommend continued usage for 3-4 months.
Easy To Take
Taking Garcinia Cambogia Pure is simple and convenient - simply take one capsule, three times a day with water on an empty stomach, ideally 30-60 minutes before a meal. You won't even need to increase your exercise regime – coupling this weight loss supplement with a healthy diet and regular exercise will help you to achieve the body you deserve!
Garcinia Cambogia Pure Is Safe
Garcinia Cambogia Pure combines high-quality natural ingredients and contains no fillers, binders or artificial ingredients, so you shouldn't experience any unwanted side effects. However, we do advise that you check the list of contents for allergy information before use. This product is not suitable for pregnant or breast-feeding mothers, and if you suffer from diabetes we advise you to consult your doctor before taking this product.
Ingredients List
Pure garcinia cambogia extract, potassium, calcium, 50% hydroxycitric acid (HCA), capsule shell: hydroxyl propyl methyl cellulose. Product information per capsule: garcinia cambogia extract 20:1 (1000mg), potassium (58mg), calcium (41mg), providing 50% hydroxycitric acid (HCA).
How To Order Your Garcinia Cambogia Extract Pure
Ordering Garcinia Cambogia Pure from ShytoBuy is simple, secure and discreet, and only takes a few moments to get started – you can begin your journey towards your ideal body now by choosing the 'Add to Basket' option. Remember that thanks to our fantastic next working day delivery service, all orders received before 4pm on a weekday will arrive at your doorstep the following day!
Frequently bought together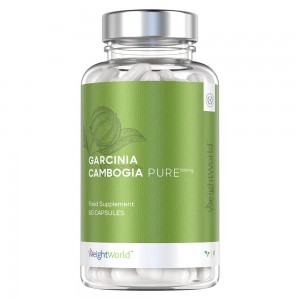 +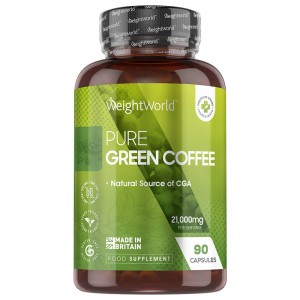 +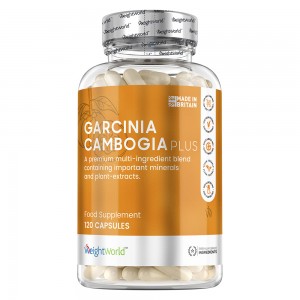 * Results may vary from one person to another.