Discreet Service
Plain packaging and discreet billing.
Free UK delivery on orders over £40
Save on postage today
Customer Data Protection
Your data is safe and secure with us
Foligain™ Grey Hair Supplement
60 Capsules | Colour Rescue for Greying Hair
Overview
For those looking for help with the appearance of their greying hair, this premium Grey Hair Supplement could be the perfect choice. Formulated with an advanced Catalase enzyme complex this enriching formula is ideal for both men and women. It also contains a whole range of natural ingredients, including Zinc and Biotin which are both known to contribute towards healthy hair maintenance.
Nourishing formula for men and women
Designed to support greying hair
Advanced Catalase enzyme complex
Enriched with Horsetail, Beta-Sitosterols & Nettle
Vegan and vegetarian friendly
Zinc and Biotin for hair maintenance
Vegan
Gluten-free
Vegetarian
Notify me when this product is back in stock
Great! We'll notify you when this product comes back in stock.
You have already subscribed for this Email Address.
Catalase And Greying Hair
Catalase is said to play an important role in the natural greying process of the hair, which is why this Grey Hair Supplement contains a massive 5000 BU, some of the strongest available on the market. Whilst there can be many factors that can affect greying hair including genetics, age, stress and an unbalanced diet, it has been noticed that one of the key causes can be linked to catalase. Found in nearly all living organisms, catalase is a common enzyme that works to catalyse the decomposition of hydrogen peroxide into water and oxygen. Hydrogen peroxide is produced naturally in the body and acts as a powerful bleaching and oxidising agent. As we age the natural levels of catalase decrease, meaning high levels of hydrogen peroxide can begin to accumulate. This leads to oxidative stress and a destruction of melanin, the pigment responsible for hair colour, and as a result, the hair begins to grey. This is why if you are looking to fight greying hair, it is important to increase catalase levels in the body.
Active Ingredients
Alongside the all important Catalase, the amazing ingredient for supporting greying hair, this premium supplement contains a whole range of other great active ingredients that have each been carefully chosen for their many benefits for the health and maintenance of the hair. Each of these ingredients have been carefully sourced and then optimally measured to make each and every capsule the best it can be.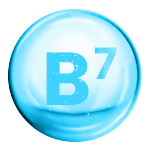 Biotin
Probably more commonly known as Vitamin B7, Biotin is a member of the soluble vitamin B family. It is found in small amounts in foods such as cauliflower, eggs and mushrooms and has many great benefits for the body and hair. Biotin is known to contribute to the maintenance of normal hair as well as normal energy-yielding metabolism.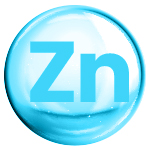 Zinc
Found in minimal amounts in foods including dark chocolate, garlic and pumpkin seeds, Zinc is another ingredient that is amazing for the body and in particular the hair. This is because it is also known to contribute to the maintenance of normal hair and also to normal macronutrient metabolism. It is known to block bad things like bacteria from growing in the urinary tract, which helps prevent infections.

Beta-Sitosterols
Also known as plant sterol esters, Beta-Sitosterols are one of a number of phytosterols and are a plant substance found in fruits, vegetables, seeds and nuts. They work to help the body in many different ways, but for the hair there has been research that has linked them to having a strengthening action.

Horsetail
Known also by the name Equisetum, Horsetail is known to contain a number of minerals and organic compounds. It is naturally rich in Silica, the natural form of Silicon, which is considered very beneficial for the hair as a study has linked it to supporting hair strand resistance to breaking, strength and increased brightness.

Nettle
Most commonly called stinging nettle and by the scientific community, Urtica Dioica, Nettle is native to Europe and North America and is a green-leaved plant with small purple flowers. Traditionally used to make herbal teas, this plant has many other uses as it is said to be rich in revitalising bioactive compounds that are considered very beneficial for the hair.
Full List Of Ingredients
Active Ingredients - Vitamin B6 (as Pyridoxine HCI), Folate (Folic Acid), Biotin, Pantothenic Acid (D-Cal. Pantothenate), Zinc (as Zinc Oxide), Saw Palmetto (Serenoa Serrulata) Extract (Berry), Catalase, PABA, L-Tyrosine, Horsetail (Equisetum Arvense) Extract (Herb), Nettle (Urtica Dioica) Extract (Root), Beta-Sitosterol (from Plant Sterols), Chlorophyll, Fo-Ti (Polygonum Multiflorum) (Root), Barley (Hordeum Vulgare) (Grass).
Other Ingredients - HPMC Vegetable Capsules, Vegetable Magnesium Stearate, Silicon Dioxide.
How To Use
This natural premium supplement has been specifically designed for those with greying hair and to be an easy addition to their daily routine. To use, simply take 2 capsules a day with water. It is completely up to you as to when you take the capsules, but we suggest taking around the same time each day for consistency. Each bottle contains 60 vegetarian capsules so the equivalent of 30 servings. To make the most out of this supplement, we recommend complementing use with the range of topical Foligain products, including the concentrated serum, shampoo and conditioner.
Advice
This premium supplement is made using high quality natural ingredients and so therefore is safe to take with no known side effects. As with any new supplement, before first use we recommend reading the full list of ingredients to make sure of any personal allergens. If you are a pregnant, nursing or on any medication consult a doctor before use. Not for those under the age of 18.

* Results may vary from one person to another.