Discreet Service
Plain packaging and discreet billing.
Free UK delivery on orders over £35
Save on postage today
Customer Data Protection
Your data is safe and secure with us
Eco Masters mysmile Activated Charcoal Powder with Bamboo Toothbrush
60 g Powder | Teeth Whitening Set
Overview
Eco Masters mysmile Activated Charcoal Powder with Bamboo Toothbrush is the ideal way to whiten the appearance of your teeth with less than 5 minutes of use without using fluoride or other chemicals that can cause damage. Activated Charcoal teeth whitener binds to stains for a fresh, clean and bright smile. It's good for the environment too!
Natural teeth whitening kit
2 Activated coconut charcoal powders
With Sodium Bicarbonate & Peppermint Oil
Eco-friendly with recyclable packaging
2 natural bamboo toothbrushes
buy 1

£15.99

buy 2

£28.78

£31.98 You Save 10%
buy 3

£38.37

£47.97 You Save 20%
What Is The mysmile Activated Charcoal Powder With Bamboo Toothbrush?
Designed to help you brighten your teeth the natural way, the mysmile Activated Charcoal Powder with Bamboo Toothbrush is the ideal alternative to chemical whiteners and bleachers. Made with a four-part natural formula that includes Activated Coconut Charcoal, Sodium Bicarbonate, Peppermint Oil and Stevia, this teeth whitening powder aims to take on stains and discolouration caused by common culprits including coffee, tea, wine and smoking and leave you with a minty fresh and sparkling smile.
Why Use A Bamboo Toothbrush?
If you're choosing to whiten your teeth naturally with charcoal teeth whitening powder, why ruin it with a plastic and BPA-riddled toothbrush? Many of us don't realise that making the most of nature can also apply to the tools we use, so why not take brushing to the next level with our natural bamboo toothbrush! Made with non-slip biodegradable and compostable bamboo, you can brush and still be kind to the environment. The Bamboo Toothbrush also features soft Binchotan Charcoal-infused bristles to perfectly complement use with our Activated Charcoal Powder and make the most out of this natural teeth whitening kit.
Activated Charcoal Powder Ingredients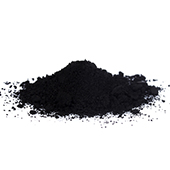 Coconut Activated Charcoal
Activated Charcoal is well known for its benefits, especially as a natural teeth-whitening powder. This is because it can help with absorbing and lifting stains, plaque and toxins on the teeth instead of just masking them. It is also mild and non-abrasive.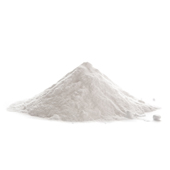 Sodium Bicarbonate
Commonly called baking soda, Sodium Bicarbonate is popular for teeth whitening. This is because it can help with stains and debris on the surface of the teeth to leave them looking whiter, whilst also protecting the mouth, teeth and gums against bacteria, plaque and acids.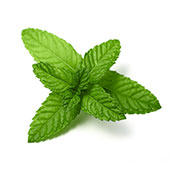 Peppermint Oil
Peppermint Oil is similarly popular in natural teeth whitening products due to its taste and aroma. Peppermint Oil can leave the mouth with a pleasant minty taste and a fresh scent!
Full ingredients list: Coconut Activated Charcoal, Sodium Bicarbonate, Peppermint Oil, Stevia.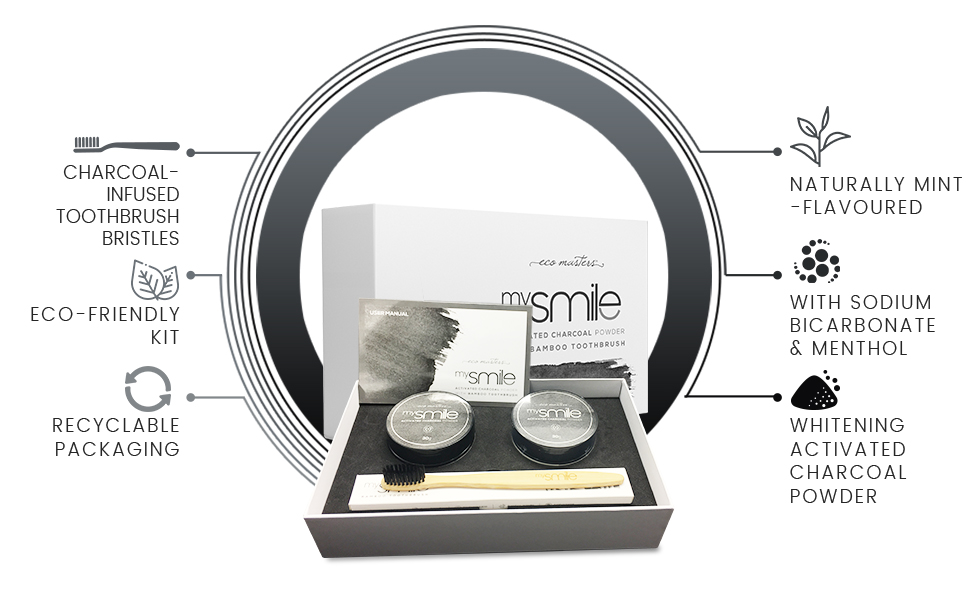 Customer Reviews
At ShytoBuy we strive to offer the best possible customer service and we take great pride in the feedback we have received from our customers.
Outstanding

4.5
91.79% based on 38 Reviews

* Results may vary from one person to another.