Get free, discreet shipping on orders above £40 in the UK
100% Discreet Service
We offer discreet packaging, billing & delivery
Free UK Delivery
Enjoy free shipping on orders above £40
Customer Data Protection
Your data is safe and secure with us
CC Fabulous Cream
60 ml Cream | Advanced Curve Lifting Formula For Women
Notify me when this product is back in stock
Great! We'll notify you when this product comes back in stock.
You have already subscribed for this Email Address.
Key Features
Volumize and increase your curve size with natural ingredients without any surgery
Improve circulation that helps to lift, firm & enhance
Soft, non greasy, non sticky feel, can easily be absorbed into your skin
Enriched with Vitamin E - for soft and moisturising skin of your curves
Ideal for women of all ages, shapes & sizes
Works well when combine with Fabulous Tablets
Vegan
Gluten-free
Vegetarian
Expert Formula
What is Fabulous Breasts Cream
This rich, silky cream combines Allantoin with Vitamin E and four other perfectly balanced botanicals, to give you a pleasant, soothing and most of all simple daily application that aims to give firmer, fuller, lifted breasts. Perfectly blended for the female body, this formula of natural ingredients is derived from centuries of traditional knowledge. With an inventive approach, it aims to defeat the need for invasive surgery that can be expensive and unpleasant. Fabulous Breasts Cream will easily fit into your daily routine, and with a soft, non-greasy, non-sticky feel, can easily be absorbed into your skin, for a soothing and moisturising feel. With botanicals that have passed from mother to daughter through the generations, it's perfect for women who want to pleasurably boost their bust lines.
Fabulous Breasts' Active Ingredients and benefits
Calendula Officinalis
Better known as marigold, this potent floral has a luscious scent and soothing feel that's made it popular in a range of skincare products. This botanical gently soothes and protects, while intensely moisturising. It's also begun to receive attention for its impact on skin elasticity and hydration.
Almond Oil
Grown on trees native to the Middle East, the Indian subcontinent and North Africa, the almond is an edible, widely cultivated seed. The oil has been used on skin and hair to strengthen, moisturise and revive, with a deeply hydrating and moisturising feel. It aims to lift and tone.
Sunflower Oil
These popular flowers, and their richly nutritious seeds, are pressed for their high-quality oil. With vitamins and fatty acids, this oil can form a protective barrier, allowing skin to retain moisture and maintain the appearance of youthful vitality. With a soothing sensation, it is ideal for sensitive skin and areas like breasts.
Hops Extract
Although they're best known for their use in beer, this plant was also traditional used amongst with Ancient Greek, Roman and Chinese cultures. Recently, study has linked it to potentially phytoestrogenic compounds. Extracts have also begun to be considered useful in protecting skin from sagging and stretch marks, plumping up curves.
Vitamin E
This vital, body-loving compound is found in various foods, such as spinach and whole grains, but is now being included in topical skincare creams and serums. In particular, it's known to protect cells from oxidative stress. In this way, it can revitalise, protect and strengthen the skin. Recent research has also suggested its amazing capabilities on skin.
Using Fabulous Breasts Cream
Simply massage a thin, even layer of the cream into both breasts, making sure to cover the entire area, including the underside. Continue massaging until it is fully absorbed by the skin. You can massage any time during the day, in the morning, noon or evening, whatever you prefer. For optimal results, use it every day at approximately the same time and invest in long-term use.
Advice
As the Cream is a topical, gentle, and non-invasive product, it has no known side effects. However, we do suggest thoroughly reading the ingredients, and doing a patch test 24 hours before first using, in case of individual allergies. Please consult with your healthcare professional before using if you're on any medication, or are pregnant or breastfeeding. This product is not intended for those under the age of eighteen.
Does it really work?
A quick look at our reviews will show you how much our customers have benefitted! The CC Fabulous breast cream has been formulated with industry-leading ingredients to provide optimal results.
Are there any side effects?
We pride ourselves on using all-natural ingredients in our products which means there are no known negative side effects and you can have peace of mind when using them.
How long does it take to see results?
Customers report seeing results within a couple of weeks, but we recommend to continue using the product until you achieve your desired results.
Frequently bought together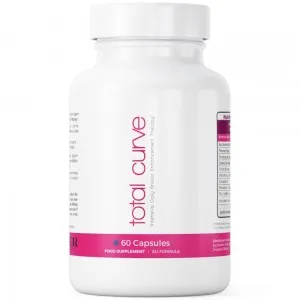 Total Curve
60 Capsules | Intensive Daily Breast Enhancement
£35.99
+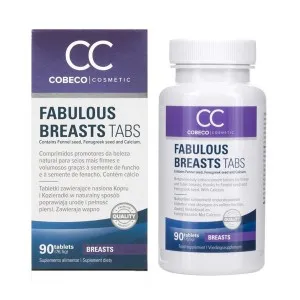 Customer Reviews
At ShytoBuy we strive to offer the best possible customer service and we take great pride in the feedback we have received from our customers.
Outstanding

4.5
90.34% based on 28 Reviews

* Results may vary from one person to another.