Discreet Service
Plain packaging and discreet billing.
Free UK delivery on orders over £35
Save on postage today
Customer Data Protection
Your data is safe and secure with us
CC Fabulous Breasts Cream
60 ml Cream | Natural Feminine Enhancement Formula
Overview
Many women wish they could have a fuller, firmer bust, helping them to achieve the idealised hourglass shape. With precise measurements of potent botanicals, the Fabulous Breasts Cream is specifically engineered for the feminine form. Women who want to lift, firm and fill their décolletage, now have a new option with this silky cream.
Engineered for a plump feminine bust
Ideal for women of every lifestyle & age
With Allantoin and Hops Extract
Enriched with Vitamin E
Complimentary to Fabulous Breast Tabs
Vegan
Gluten-free
Vegetarian
Free Delivery on all UK orders over £35.
The Perfect Feminine Shape
A curving, voluptuous silhouette has been praised since prehistory - from the worship of Aphrodite by the Ancient Greeks, to the adoration of Hollywood star Marilyn Monroe, an hourglass shape has been considered the ultimate in womanliness. But Mother Nature and time itself don't gift us with the physical look we would often like. In a world that's driven more and more by the way we look, plenty of us are left feeling a little lacking. Plastic surgery is rapidly becoming the go-to solution for the modern woman - but, as so many of us have seen in newspapers and magazines, there's no guarantee of a perfect, natural-looking result. Don't we all long for a holistic, gentle method, that soothingly works to improve our physical appearance?
Amazing Allantoin
This compound has long been accessed through the use of herbs comfrey and chamomile, which grow wild along streams and lakes - but only now has it caught popular interest, earning it the name 'Miracle Ingredient'. A powerful skin conditioning agent, it's used as an active principle in innumerable skincare products, from creams and serums to gels and clearfixsers. With the power to turn an ordinary product to a true moisturising elixir, it's appreciated for its protective, hydrating and revitalising qualities. An understood keratolytic, it can encourage cells to retain their water content, while helping outer layers of skin to naturally desquamate, or exfoliate. Its gentle qualities make it an ideal addition to products for ageing, sensitive skin types. In particular, comfrey root is coming under increased scientific investigation, particularly for those looking to compare it to existing skincare creams.
Bountiful Botanicals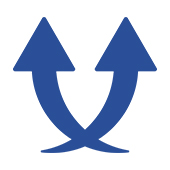 Lift
Over time, skin loses elasticity, resulting in sagginess and a drooping appearance. With Almond Oil and Vitamin E, the cream aspires to revitalise and re-energise, restoring youthful perky pertness.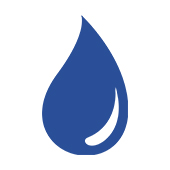 Hydrate
Hydration is key to healthy, glowing, youthful skin, and moisturising can aid all of the its healthy functions. Sunflower and Calendula Oil aims to deeply hydrate skin, leaving a soft, supple sensation.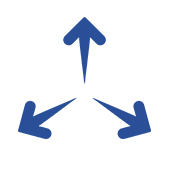 Plump
Breast size is a worry for many, who may feel a desire for increased plump fullness. Allantoin is a vital plant extract, and combined with Hops Extract, aims to boost voluptuous curvaceousness.
Fabulous Breasts Cream
This rich, silky cream combines Allantoin with Vitamin E and four other perfectly balanced botanicals, to give you a pleasant, soothing and most of all simple daily application that aims to give firmer, fuller, lifted breasts. Perfectly blended for the female body, this formula of natural ingredients is derived from centuries of traditional knowledge. With an inventive approach, it aims to defeat the need for invasive surgery that can be expensive and unpleasant. Fabulous Breasts Cream will easily fit into your daily routine, and with a soft, non greasy, non sticky feel, can easily be absorbed into your skin, for a soothing and moisturising feel. With botanicals that have passed from mother to daughter through the generations, it's perfect for women who want to pleasurably boost their bust lines.
Fabulous Breasts' Active Ingredients

Calendula Officinalis
Better known as marigold, this potent floral has a luscious scent and soothing feel that's made it popular in a range of skincare products. This botanical gently soothes and protects, while intensely moisturising. It's also begun to receive attention for its impact on skin elasticity and hydration.

Almond Oil
Grown on trees native to the Middle East, the Indian subcontinent and North Africa, the almond is an edible, widely cultivated seed. The oil has been used on skin and hair to strengthen, moisturise and revive, with a deeply hydrating and moisturising feel. It aims to lift and tone.

Sunflower Oil
These popular flowers, and their richly nutritious seeds, are pressed for their high-quality oil. With vitamins and fatty acids, this oil can form a protective barrier, allowing skin to retain moisture and maintain the appearance of youthful vitality. With a soothing sensation, it is ideal for sensitive skin and areas like breasts.

Hops Extract
Although they're best known for their use in beer, this plant was also traditional used amongst with Ancient Greek, Roman and Chinese cultures. Recently, study has linked it to potentially phytoestrogenic compounds. Extracts have also begun to be considered useful in protecting skin from sagging and stretch marks, plumping up curves.

Vitamin E
This vital, body-loving compound is found in various foods, such as spinach and whole grains, but is now being included in topical skincare creams and serums. In particular, it's known to protect cells from oxidative stress. In this way, it can revitalise, protect and strengthen the skin. Recent research has also suggested its amazing capabilities on skin.
Full Ingredients
Aqua, Glycine Soja Oil, Glyceryl Stearate, Glycerin, Cetyl Alcohol, Prunus Amygdalus Dulcis Oil, Cetearyl Alcohol, Allantoin, Calendula Officinalis Flower Extract, Ceteareth-12, Ceteareth-20, Cetyl Palmitate, Helianthus Annuus Seed Oil, Humulus Lupulus Cone Extract, Parfum, Propylene Glycol, Retinyl Palmitate, Tocopherol, Tocopherol Acetate, Ethylhexylglycerin, Phenoxyethanol
Using Fabulous Breasts Cream
Fabulous Breasts Cream is designed to become an essentially soothing, pleasant addition to your daily routine. Twice every day, massage a thin, even layer of cream into both breasts, being sure to cover the entire area including the underside, until it is fully absorbed by the skin. We recommend using the cream everyday for at least three months, and investing in long term use, to make the most of it.
Advice
As the Cream is a topical, gentle, and non-invasive product, it has no known side effects. However, we do suggest thoroughly reading the ingredients, and doing a patch test 24 hours before first using, in case of individual allergies. Please consult with your healthcare professional before using if you're on any medication, or are pregnant or breastfeeding. This product is not intended for those under the age of eighteen.
Frequently bought together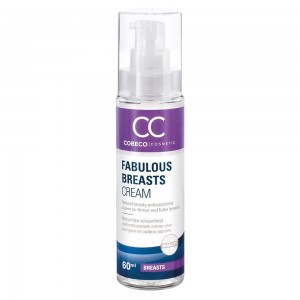 +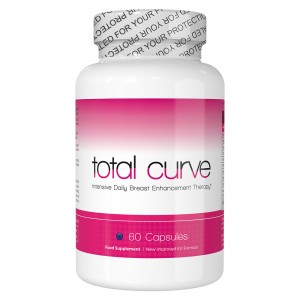 Total Curve
60 Capsules | Intensive Daily Breast Enhancement
£35.99

* Results may vary from one person to another.