Discreet Service
Plain packaging and discreet billing.
Free UK delivery on orders over £40
Save on postage today
Customer Data Protection
Your data is safe and secure with us
Skinception Intensive Stretch Mark Therapy
100 ml Cream | Soothing & Nourishing Cream
Free Delivery on all UK orders over £40.
Key Features
Perfect for the appearance of stretch marks
Ideal after weight change & growth spurts
Developed for skin elasticity
Firming and soothing sensation
With Grapefruit and Orange Peel Oil
Suitable for all skin types
Gluten-free
Halal-friendly
Kosher-friendly
Stretch marks are often a reminder of the happiest times of our lives - but that doesn't mean those wiggling purpley lines don't cause us some distress! 6 incredible active factors are precisely blended into this nourishing formula, all aspiring to aid you in addressing those particular worries. You need live life resolved to discomfort and insecurity no longer! With just 2 deeply penetrating, gently massaging motions everyday, you can apply the Stretch Mark Therapy and target those areas that worry you most.
Those Undesirable Lines
Stretch marks are a leftover scar of weight change, and can occur for many reasons - be it pregnancy, weight gain or loss, growth spurts or surgery. When skin stretches swiftly, the dermis can tear, leaving those unsightly purple pink marks. Although they can result from the happiest events of our lives, they can leave us feeling uncomfortable and embarrassed about our bodies, and in conjunction with other consequences like saggy skin reduce our sense of physical 'self'. While there are invasive options, these can be both expensive and intimidating. Wouldn't it be wonderful to find a soothing, nourishing cream, that would aim to smooth away those unwanted marks?
Skinception Intensive Stretch Mark Therapy
If there's one company working with an immovable determination toward helping you to achieve the sensation of skincare bliss, it's Skinception! This innovative cream is just another aspect of their brilliant approach. Using seven incredible botanically derived active ingredients, they've created a soothing, nourishing cream with a delightfully light citrus scent. You can use it everyday to gently target those areas of particular concern to you, and in so doing experience a greater feeling of confidence and pride in your body.

Grapefruit Extract
This fruit is known for its zingy, revitalising and awakening scent and flavour - and it can bring all that to your skin. It's quickly gaining in renown as a crucial factor for skin firmness. It is often used for the appearance of cellulite caused by poor microcirculation, using its high vitamin content to offer tightening and energising traits to the skin.

Orange Peel Oil Extract
Working synergistically with Grapefruit, it brings high quantities of vitamins, and as we all know is especially rich in Vitamin C. It's understood by many to have brightening and illuminating effects on the complexion. It's said to help with protection also, and is ideal on sagging, stressed skin that is suffering with a lack of elasticity.

Lemongrass Oil
This delightfully fresh-scented plant grows in characteristic thick stands - but its extracts have incredible values for our skin too! Mainly used as a tonic and fragrance, it has purifying and protecting traits. It's also considered more and more important for its toning and firming traits. This makes it perfect on skin that is showing signs of ageing and maturation.

Rutin
This compound is extracted from various plants, including citrus fruit; like other bioflavonoids, it's understood to have protective, oxidation-targeting capabilities. It's also seen as being a vital emollient, an essential for stressed and tired skin, and to aid in defending against the visible signs of ageing.

Green Bean Extract
More than merely a side addition to a roast dinner or many other meals, this pulse is gaining attention amongst skincare enthusiasts and experts alike. Phaseolus Lunatus (Green Bean) Seed Extract is an extract of the unripe beans of the green bean. It works in harmony with Rutin to support skin elasticity and reduce the appearance of stretch marks.

Lotus Extract
The Indian national flower, the flower of this plant is symbolic around the world for peace, tranquility and beauty. Extracts of this plant is used increasingly in various skincare, especially as its root contains repairative, calming Vitamin A. With deeply soothing, moisturising traits, it loves to do its magic on dull, ageing skin.

Allantoin
This herbal, botanical derivative has been applied to our skin via its source plant comfrey for centuries - in recent years it has begun to earn a name as a 'Miracle Ingredient' from the popular press. Beloved for its revitalising, hydrating and protective capabilities on the body's complexion, it has also been seen to simultaneously boost cell's water stocks and their natural exfoliation.
Complete Ingredients
Water, Caprylic Capric Triglycerides, Isopropyl Palmitate, Pentylene Glycol, Ethoxydiglycol, Beta Glucan, Butylene Glycol, Nelumbo Nucifera Leaf Extract, Cetyl Hydroxyethylcellulose, Rutin, Palmitoyl Oligopeptide, Palmitoyl Tetrapeptide-7, Phaseolus Lunatus (Green Bean) Extract, Siegesbeckia Orientalis Extract, Hydrolyzed Soybean Fibre, Stearyl Alcohol, Magnesium Aluminium Silicate, Glyceryl Stearate, Sodium Stearoyl Lactylate, Panthenol, Allantoin, Citrus Grandis (Grapefruit) Peel Oil, Citrus Aurantium Dulcis (Orange) Peel Oil, Cymbopogon Schoenanthus Oil, Sodium Lactate, Steareth-21, Xanthan Gum, DMDM Hydantoin.
Advice
Although every product of the Skinception lab is made with a particular attention toward superiority of quality and skin suitability, there are a few things to consider before using. As with any skincare product, you should take the time to thoroughly check the full list of ingredients before using, just in case they contain anything to which you are personally allergic.
Enjoying Skinception
This cream is perfectly designed to be a pleasurable and highly satisfying addition to your everyday skincare regime. Once in the morning and once at night, apply a liberal quantity of the cream to the area concerned and massage into your surface. Leave to be fully absorbed for a few minutes, not allowing any clothing to rub it off. For maximal enjoyment, we recommend using continuously over an extended period, until you are satisfied with your skin's condition, and investing in long term use.
Does it work?
We are confident in the products we sell, and a simple look at our reviews section will show the results and positive feedback we have had from our customers. This cream has been carefully developed and formulated with only the best natural ingredients to help with the appearance of those stretch marks.
Are there any side effects?
The Skinception products have been thoroughly tested and have been derived from natural ingredients to ensure there are no negative side effects. With that being said, please read the ingredients carefully to ensure there is nothing you are allergic to.
How long does it take to work?
For optimal results, we recommend using it continuously over an extended period, until you are satisfied with your results. We have designed the cream to be easily implemented into your daily skincare routine. Customers have seen results within 2-3 weeks of use, but most continue to use the cream consistently to see maximum results.
Frequently bought together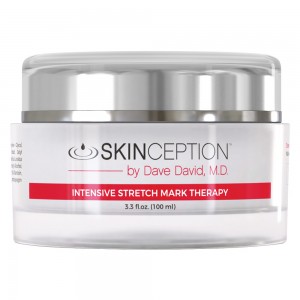 +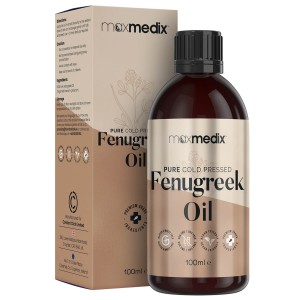 Customer Reviews
At ShytoBuy we strive to offer the best possible customer service and we take great pride in the feedback we have received from our customers.
Outstanding

4.5
91.00% based on 79 Reviews

* Results may vary from one person to another.