Discreet Service
Plain packaging and discreet billing.
Free UK delivery on orders over £35
Save on postage today
Customer Data Protection
Your data is safe and secure with us
Profade Tattoo 123
Cream | 3-Step Tattoo Targeting Programme
Overview
Getting a tattoo can seem to happen in a moment, and then be rapidly regretted! Even those who've put time into the decision may wish they hadn't years down the line. Equally, they are intended for permanence, and getting rid of them may seem absolutely impossible. To help you directly target those unsightly marks and move past your worries, the Profade Tattoo 123 program includes two specially formulated gels and one cream.
To target unwanted tattoos
Layered revitalising botanical complex
3 light applications for swift absorption
Easy, discreet & convenient
Painless & simple methodology
GMP
ISO
Clinically Proven
Free Delivery on all UK orders over £35.
A Modern Problem
Tattoos have risen in popularity over the past few years, with celebrity culture driving its adoption by the general population. But while there are many artistic, tasteful designs out there, there is also decided scope for regret. Whether it's due to an ex-partner's name, bad execution or simply a youthful mistake, increasing numbers of tattoo removal clinics are cropping up. Some are even right next door to tattoo studios! However, the process of laser removal is more than simply costly - it can be incredibly painful. Wouldn't a targeted topically applied system, that could be undertaken in the comfort and discretion of our own homes, be so much more preferable?
Profade Tattoo 123
Understanding how distressing an unwanted tattoo can be, Profade Tattoo 123 brings together a broad range of compounds, both natural and scientific. Each one placed in ideal position within the system, the entire set works to help you deal with the worry of those marks. Both gels and cream aspire to provide a comparably pleasurable, satisfying approach, that places the power directly in your hands. You need feel trapped with a mistaken decision no longer - Profade Tattoo 123 is there for you!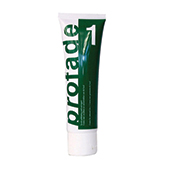 Step 1
This initial gel has a light, scrubbing texture to stimulate renewal. Within, botanicals like purifying Sage, astringent Tea Tree and Lemon are balanced with calming Rosemary and Chamomile. Excess cells are removed, and skin is ideally prepared for the next revitalising step.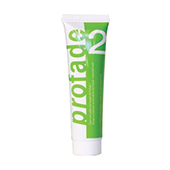 Step 2
Regenerating and revitalising skin is vital to addressing unwanted tattoos. Red resin Dragon's Blood is a centuries-old vitality boosting factor. Snail Secretion is naturally rich in skin purifying hyaluronic acid, and other components. Finally, Aloe Vera and Citric Acid intensively refresh and stimulate.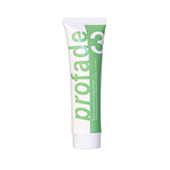 Step 3
To care for skin after the application of exfoliating and revitalising applications, it is important to make use of nourishing factors. Refreshing Aloe Vera, hydrating Shea Butter, and swiftly absorbed soothing Jojoba Oil are all incorporated. Skin is left soft and nurtured.
Full Ingredients
Aqua, Propylene Glycol, Glycerin, Aloe Barbadensis Leaf Extract, Methylpropanediol, MEL, PEG-40 Hydrogenated Castor Oil, Carbomer, Caprylyl Glycol, Prunus Armeniaca Seed Powder, Sodium Hydroxide, Parfum, Alcohol Denat, Polysorbate 20, Disodium EDTA, Sodium Hyaluronate, Tocopherol, Tocopheryl Acetate, Phenylpropanol, Melaleuca Alternifolia Leaf Extract, Chamomilla Recutita Flower Extract, Citrus Limon Fruit Extract, Rosmarinus Officinalis Leaf Extract, Lavandula Angustifolia Flower Extract, Potassium Sorbate, Sodium Benzoate, Equisetum Arvense Extract, Salvia Officinalis Leaf Extract, Hexyl Cinnamal, Linalool.
Aqua, Propylene Glycol, Glycerin, Aloe Barbadensis Leaf Juice, Snail Secretion Filtrate, Methylpropanediol, Carbomer, Caprylyl Glycol, Disodium EDTA, Sodium Hydroxide, Phenylpropanol, Croton Lechleri Resin Extract, Phenoxyethanol, Citric Acid, Potassium Sorbate, Sodium Benzoate.
Aqua, Propylene Glycol, Cetyl Alcohol, Glyceryl Stearate, Methylpropanediol, Butyrospermum, Parkii Butter Extract, Hydrogenated Castor Oil, Simmondsia Chinensis Seed Oil, Aloe Barbadensis Leaf Extract, Glycerin, Butylene Glycol, Palmitic Acid, Stearic Acid, Caprylyl Glycol, PEG-75 Stearate, Triethanolamine, Ceteth-20, Steareth-20, Carbomer, Dimethicone, Tocopheryl Acetate, Phenylpropanol, Prunus Amygdalus Dulcis Fruit Extract, Glycine Soja Seed Extract, Hamamelis Virginiana Leaf Extract, Parfum, Phenoxyethanol, Potassium Sorbate, Sodium Benzoate, Hexyl Cinnamal, Linalool.
Using The Programme
Ideally, you should make use of the entire set of creams two to three times a day. Apply a generous amount of 1, massaging until you feel a satisfyingly refreshed sensation. Rinse away. Follow with 2. Massage the gel in until absorbed, and then leave for a few minutes to completely settle in. Finally, repeat the Step 2 process with 3, the moisturising cream. Especially if you are addressing a sizeable, ink-dense or multiple tattoos, it is recommended that you invest in long-term use.
Advice
The Profade Tattoo 123 program is formulated with skin's needs in mind, and is not known to have any side effects. However, please take a moment to thoroughly read through the full ingredients before using for the first time. If you have any specific skin conditions, please check with a medical professional before applying for the first time.

Profade Tattoo 123
Cream | 3-Step Tattoo Targeting Programme
Customer Reviews
At ShytoBuy we strive to offer the best possible customer service and we take great pride in the feedback we have received from our customers.
Outstanding

4.5
78.33% based on 11 Reviews

* Results may vary from one person to another.