Discreet Service
Plain packaging and discreet billing.
Free UK delivery on orders over £40
Save on postage today
Customer Data Protection
Your data is safe and secure with us
MaxSize Cream
150 ml Cream | Male Enhancement Formula
Overview
Are you looking to boost your confidence and performance in bed? If you're looking to turn up the heat in the sheets, the MaxSize Cream is for you! MaxSize Cream is a male enhancement topical cream that is trusted by thousands of men due to its effectiveness and reliability. Formulated with naturally powerful ingredients and clear colour, MaxSize cream provides both not only performance but also discretion. So if you want to elevate your game and give your partner an unforgettable experience, try the MaxSize cream today!.
Designed to firm and strengthen
Vazogen Transdermal Technology™
Easily absorbed with no noticeable residue
Boost performance and pleasure
Can be enjoyed by both partners during intimacy
Vegan
Vegetarian
Silicon free
Notify me when this product is back in stock
Great! We'll notify you when this product comes back in stock.
You have already subscribed for this Email Address.
Product that you are looking for is no longer available, please select from an alternative below.
The Value Of Size
The 2014 British Survey revealed that 25% of men were dissatisfied with their own manhood. For men, talking about their most intimate areas can be embarrassing, and for many it's thought that influences from magazines, television and the Internet are impacting how men feel about their own size. This is why it is common for men to turn to devices, topical creams or natural supplements to help overcome their feelings of incompetence and improve their confidence and performance.
MaxSize Male Enhancement Cream
After extensive research, the specialists at MaxSize formulated the ideal topical cream for men looking to discreetly enhance. Using well known and reputable botanical extracts such as Butea Superba and herbal skin-loving favourites such as Aloe Vera, MaxSize combined them all to make their perfectly balanced natural formula. It then incorporated this with their exclusive Vazogen Transdermal Technology™ for easy and fast absorption without the oily residue, to create a truly one of a kind winning male enhancement product that can be enjoyable for both partners.
The Secret Of The Formula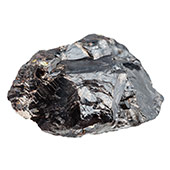 Zinc
Zinc doesn't just contribute to the protection of cells from oxidative stress, but also contributes to the maintenance of normal testosterone levels in the blood. It is recognised that healthy testosterone levels are contributors towards optimising mens performance and sensual drive. Find out more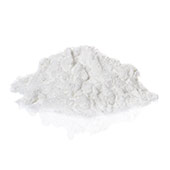 L-Arginine
A hugely popular ingredient in the male enhancement industry, it is best known as an essential amino-acid that supports the circulatory system. Today it is widely accepted that circulation can play a key role in contributing towards twilight performance.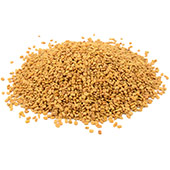 Fenugreek
This ingredient has been used all over the world for it's widely regarded health benefits for both men and women. But, it is most commonly thought to increase libido and enhance intimate functions, and recent studies have been published to add weight to those beliefs. Find out more
Full list of ingredients Butea Superba botanical extract infused in purified water, propylene glycol, dimethicone, polysorbate-80, glycerine, carbomer, aloe vera gel, menthol, peppermint oil, niacin, diazolidinyl urea/oidopropynyl butylcarbamate.
How To Use
Using the MaxSize cream is quick and simple and can be applied before moments of intimacy. Taking a desired amount of the cream, massage directly to the area. It is normal to feel a warming sensation following this; it simply means that it is working to deliver the ingredients through its transdermal delivery system.
Safe To Use
MaxSize is made up of natural ingredients and contains no artificial preservatives so therefore has no known side effect of use. It is advised that you avoid contact with the eye area. The cream is suitable for all skin types and those over 18. We recommend you read over the full list of ingredients before use.

* Results may vary from one person to another.