Discreet Service
Plain packaging and discreet billing.
Free UK delivery on orders over £40
Save on postage today
Customer Data Protection
Your data is safe and secure with us
Peppermint Oil Softgels
200mg 365 Softgels | Max Strength Natural Bad Breath Supplement
£15.59
£17.99
You Save £2.40
Free Delivery on all UK orders over £40.
Key Features
Market leading 200mg of premium Peppermint Oil per serving
Refreshing scent for minty fresh breath
Soothing properties to calm the bowel and gut
Ideal to calm muscles and tackle nausea
Small, easy-to-swallow 365 softgels for 1 year use
Proudly made in Britain
Gluten-free
GMP
Lactose Free
GMO Free
How can the Peppermint Oil Softgels help me?
Brushing your teeth isn't always enough. Bad breath can be caused by an upset stomach which can be difficult for you to tackle. Made with a powerful 200mg of high-quality peppermint oil, our softgel capsules work towards taking on the causes of foul smells coming from the stomach and gut to keep your breath smelling fresh.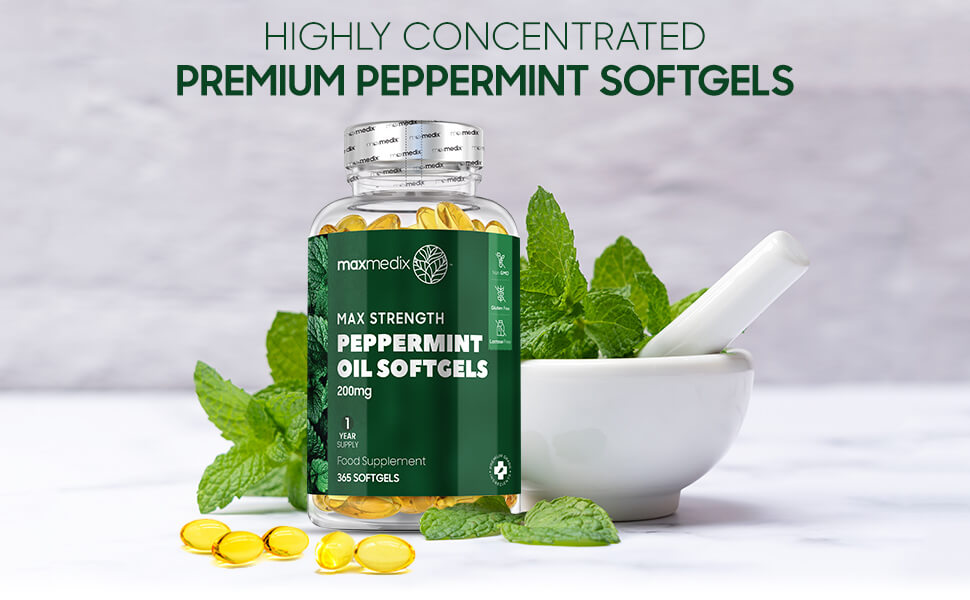 Peppermint is a herb from the mint family. When concentrated and used in the form of a supplement, studies have shown that peppermint oil is ideal for an upset stomach which is often the cause of discomfort and unpleasant odours. In the form of easy to take softgel capsules, these make for a quick and discreet addition to your day.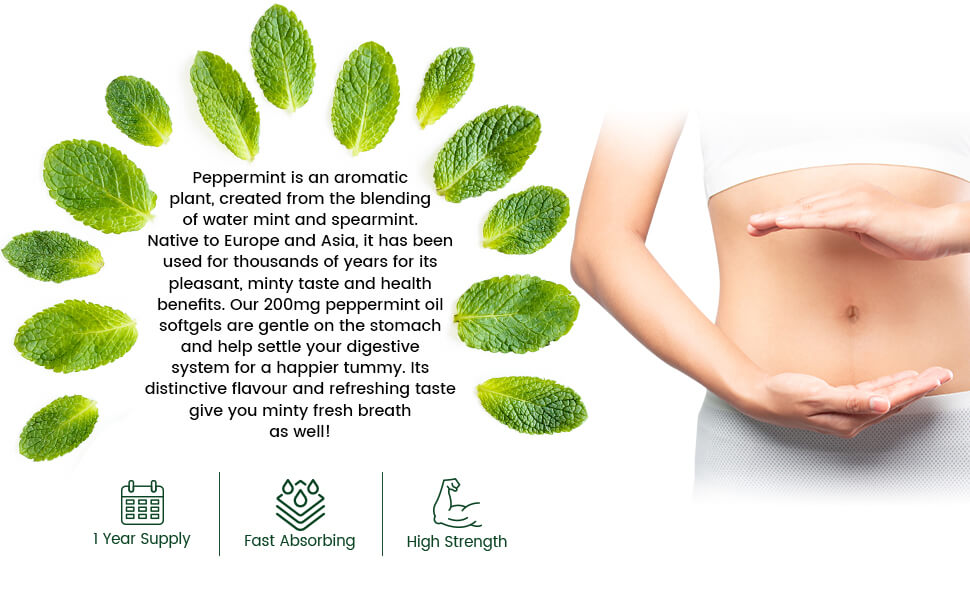 Who is it for?
If you're dealing with stomach issues resulting in bad odours, then the maxmedix Peppermint Oil Softgel Capsules are for you. We can all be affected by bad breath and want to fix it, whether it's because you're a smoker, going on a date, meeting with important clients, eating strong-smelling foods, or simply want to look after your breath naturally, these softgel capsules are ideal for you! Freshen up and feel confident with this unique Peppermint formula!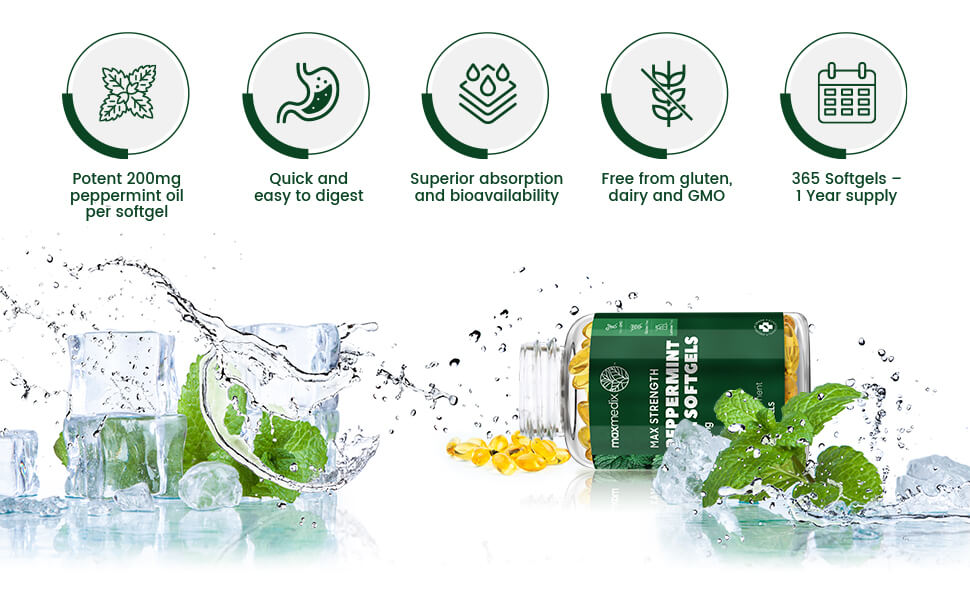 You might also like
Complete your oral hygiene routine with Eco Masters Activated Charcoal Powder and Bamboo toothbrush to combine your fresh breath with the perfect smile.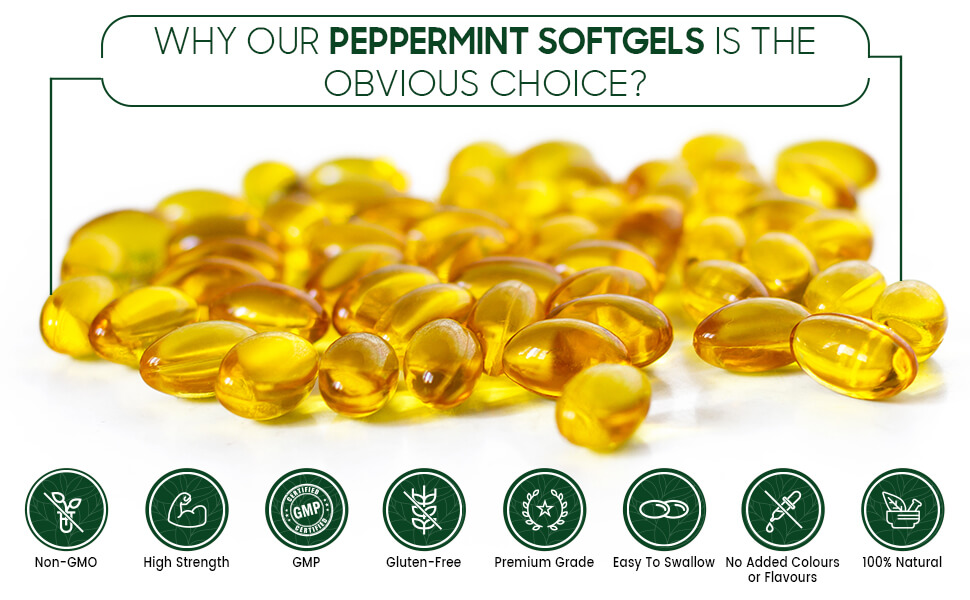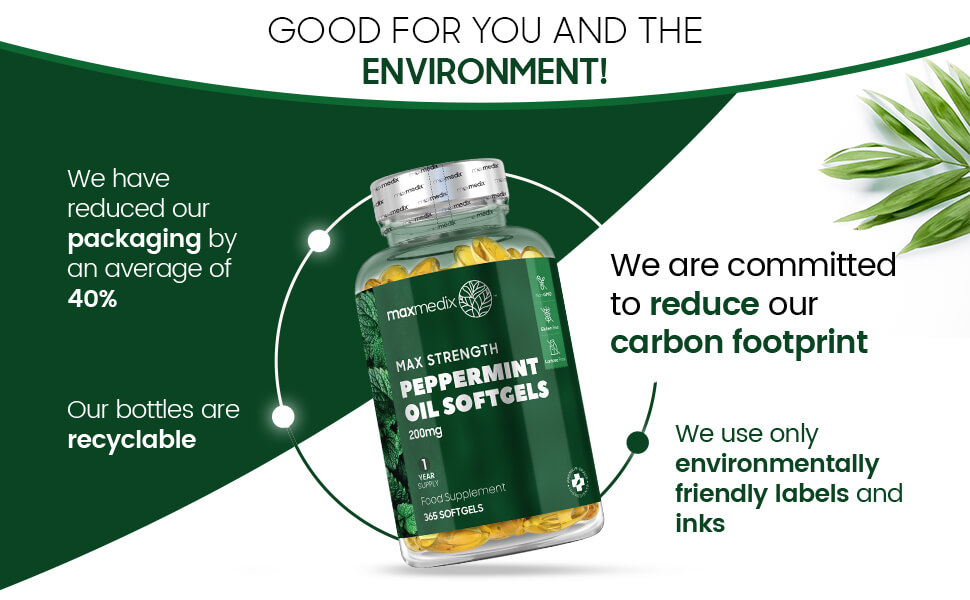 Full list of ingredients
Main Ingredient - Peppermint Oil 200 mg
Other ingredients : Gelatin, Glycerine, Puri?ed Water
Directions for using Peppermint Oil Capsules
Simply take 1 Peppermint Oil Softgel Capsule daily with water and some food, ideally with your main meal. It is recommended that you take the softgel capsules around the same time each day for consistency. As this supplement is made from natural ingredients, it is safe for you to use with no known side effects. Please read through the full list of ingredients before use to check for any personal allergens. If you are pregnant, breastfeeding or on medication, consult your doctor first. This supplement is not suitable for vegans or vegetarians.
Does it really work?
A quick look at our 100+ reviews will show you how our customers have benefitted from our peppermint oil softgels! We have developed our softgels with premium peppermint oil to provide you with optimal results!
Are there any side effects?
We pride ourselves on using all-natural ingredients in our products which means there are no known negative side effects and you can have peace of mind when using them.
What if it doesn't work for me?
We are confident that you will love our products, but we also understand that everybody is slightly different and may not feel the effects in the same way. We value our customers and want to make sure that they are 100% happy with their purchase which is why we offer our full money-back guarantee! If it doesn't work for you, we will refund you for your order!
Frequently bought together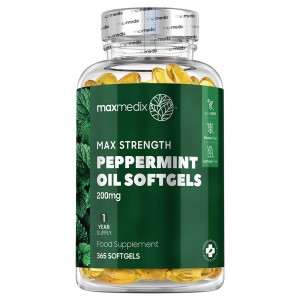 +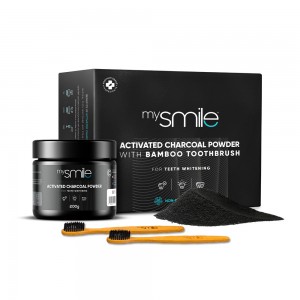 +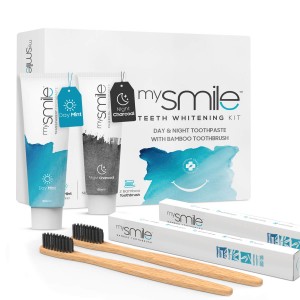 Customer Reviews
At ShytoBuy we strive to offer the best possible customer service and we take great pride in the feedback we have received from our customers.
Outstanding

4.5
93.21% based on 108 Reviews

* Results may vary from one person to another.