Discreet Service
Plain packaging and discreet billing.
Free UK delivery on orders over £35
Save on postage today
Customer Data Protection
Your data is safe and secure with us
GynecoMAX
500 mg 60 Capsules | Man Boob Pills
Overview
Man boobs can be an issue for many of us, but maxmedix is here to help! GynecoMAX is a natural man boob supplement created to help manage weight and tackle some of the common causes of enlarged breasts in men. Containing carefully chosen natural ingredients, these man boob pills are a simple, convenient and discreet way to help the look of your man boobs with ease!
Natural man boob supplement
Targets excess fat & weight management
With Zinc for testosterone levels
Contains an advanced Enzyme Blend
Just 2 capsules a day
Suitable for vegans & vegetarians
Vegan
Dairy-free
GMP
Vegetarian
Notify me when this product is back in stock
Great! We'll notify you when this product comes back in stock.
You have already subscribed for this Email Address.
What Is GynecoMAX?
The GynecoMAX capsules are premium man boob pills from the trusted maxmedix brand. Made with high-quality natural ingredients each chosen for their benefits for helping men with enlarged breast, the GynecoMAX formula is unique on the market and the ideal choice for those looking to avoid surgery. In the form of easy to take capsules, this man boob supplement is quick and convenient, and, best of all, discreet!
How To Get Rid Of Man Boobs?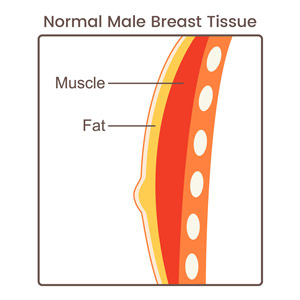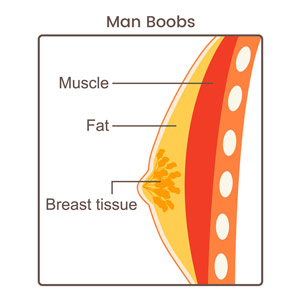 Man boobs, also known as gynecomastia, can have many causes including obesity, age, alcohol consumption and a number of medical conditions. So how can you get rid of man boobs? There are many areas of your lifestyle you can address to help address the issue of male enlarged breasts. This includes having a more balanced and healthy diet, making sure you exercise regularly and try specific man boob exercises that target the fat, as well as the more drastic option of surgery. You can also try adding ingredients know to help reduce man boobs into your diet, or, if you want something a bit easier, go for a convenient man boob supplement!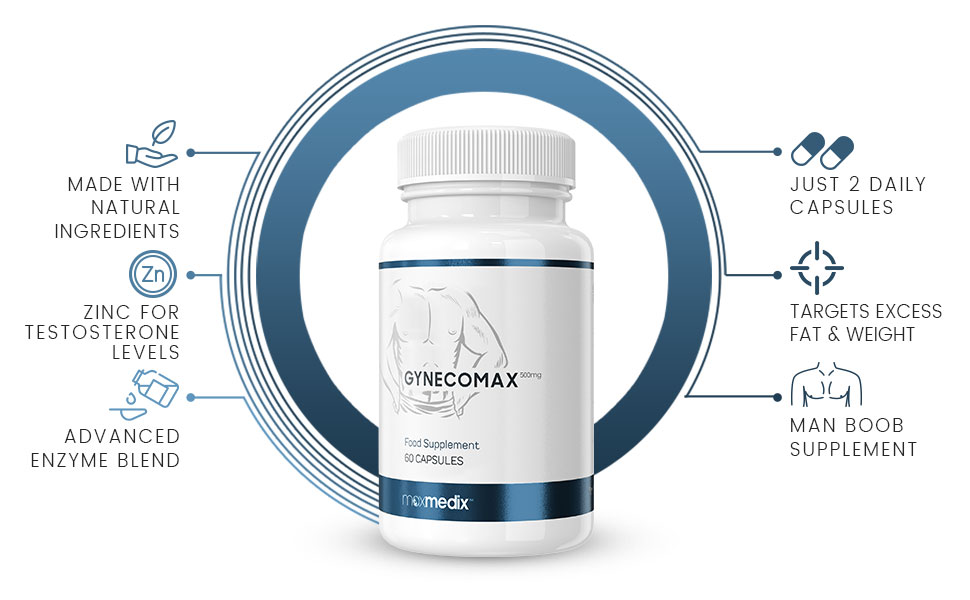 Key Ingredients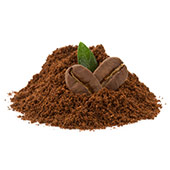 Caffeine
Many people think of coffee and the energy boost they receive from Caffeine, but it also has a number of great additional benefits! This includes helping with the burning of fat in the body, which is why it is great for overall and targeted weight management, a key part of the cause of man boobs.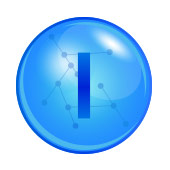 Iodine
This amazing mineral has a whole host of exciting benefits but did you know it can help with man boobs? This is because Iodine contributes to the normal production of thyroid hormones and normal thyroid function and issues with the thyroid are one of the main man boob causes.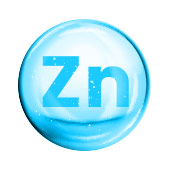 Zinc
Another excellent mineral for the body and overall health and wellbeing is Zinc. This mineral also has a huge range of uses and benefits, but it can be valuable for those with man boobs. This is because Zinc contributes to the maintenance of normal testosterone levels in the blood.
Full list of ingredients: Active ingredients: Caffeine Anhydrous, Cacao (Theobroma Cacao), Broccoli Extract (5% Sulforaphane), Matcha Green Tea, Cordyceps Extract 4:1, Lactobacillus Acidophilus, Enzyme Blend: Protease, Lactase, Amalayse, Cellulase, Vitamin C, Selenium, Chromium, Vitamin B12, Zinc, Iodine. Other ingredients: Hydroxypropyl MethylCellulose (Capsule Shell), Anti-Caking Agents: Silicon Dioxide and Magnesium Stearate.
Directions For Use
To use GynecoMAX, simply take 2 capsules per day with a main meal. The exact time of day is up to your preferences, but we recommend taking at the same time each day for consistency. Each bottle contains 60 capsules, so enough for a complete 30 servings. Consult a doctor before use if you are under medical supervision or taking medications. Always check the label and read the full list of ingredients before first use.

GynecoMAX
500 mg 60 Capsules | Man Boob Pills
Customer Reviews
At ShytoBuy we strive to offer the best possible customer service and we take great pride in the feedback we have received from our customers.
Outstanding

4.5
83.33% based on 11 Reviews

* Results may vary from one person to another.