100% Discreet Service
We offer discreet packaging, billing & delivery
Free UK Delivery
Enjoy free shipping on orders above £40
Customer Data Protection
Your data is safe and secure with us
Makari Night Cream
100 ml Cream | Advanced Natural Skincare
Overview
Wake up and look your best even on a bad day with Makari Night Treatment Cream. Its gentle formula is kind to your skin helping to overcome blemishes. By applying it before you go to sleep lets you to enjoy clearer & rejuvenated skin. Redefining the meaning of 'beauty sleep', this natural blend has got your skin complexion covered all night long.
Helps enhance complexion by lightening darker patches
Works to regulate sebum production & soothe skin
Promotes blemish free and silky smooth skin
Provides hydration for skin whilst balancing moisture levels
Simply apply before you sleep
Notify me when this product is back in stock
Great! We'll notify you when this product comes back in stock.
You have already subscribed for this Email Address.
What Is Makari Night Treatment Cream?
It's a naturally formulated night cream that needs to be applied each evening simply before you go to sleep. Do you find you experience uneven pigmentation or blemishes on the skin? Makari Night Treatment Cream has been engineered to tackle such common, yet disheartening concerns while you sleep. It's cream yet delightful formula truly does help to redefine the phrase 'beauty sleep'. When used regularly, this cream helps to target darker patches of the skin in a non-irritating way, meaning those of you with dry or sensitive skin are also able to use this luxurious formula.
How Does Makari Night Treatment Cream Work?
Natural ingredients are used in this night cream, which have been specifically chosen for their hydrating and moisturising properties whilst combatting against any blemishes. The moisturising effects of the cream ensure the skin avoids any potential drying out and will sustain a healthy moisture balance. As the cream moisturises this action helps to reduce the appearance of darker spots and any discolouration.
When Will I See Results?
Since Makari Night Treatment Cream is created with natural ingredients, it's normal for the results and length of time to vary from user to user. To gain the most optimum effects for the health and radiance of your skin, it is essential that you continue to use every day before you go to sleep.
How Do I Use It?
Simply apply Makari Night Treatment Cream onto cleansed skin before you go to sleep. The great thing about this product is it only takes a few moments to apply for absorption that can last all night long! Be sure to avoid the eyes.
What Are The Ingredients In Makari Night Treatment Cream?
The Ingredients in Makari Night Treatment Cream are: Water, Hydrogenated Polysobutane, Hydrogenated Coco-Glycerides, Hydrogenated Cottonseed Oil, Avocado Oil, Stearic Acid, Propylene Glycol, Myristic Acid, Palmitic Acid, Lauric Acid, Cetearyl Alcohol, Glyceryl Stearate, Cetearyl Glucoside, Carbomer, Triethanolamine, Ammonium Dimethicone Copolyol Sulfate, Glycyrrhetinic Acid, Arbutin, Carrageenan, Methylparaben, DMDM Hydantoin, Carrot Oil, Hydro-genated Coconut Oil, Retinyl Propionate, Tocopheryl Acetate, Allantoin, Licorice Extract, Escin, Mulberry Root Extract, Fragrance, Phenoxyethanol, Disodium EDTA and Citric Acid.
Safe To Use
Makari Night Treatment Cream uses a blend that consists of natural ingredients, so you shouldn't experience any unwanted side effects. However, we do recommend that you check through the ingredients list to ensure you aren't allergic to any of the ingredients. If you are still unsure, you can perform a patch test on the back of your hand to test for any allergic reactions. Never consume the product and always avoid contact with your eyes.
How Do I Order My Makari Night Treatment Cream?
Simply click on the 'Add to Basket' button below to get started with our safe, secure and discreet delivery options.
Frequently bought together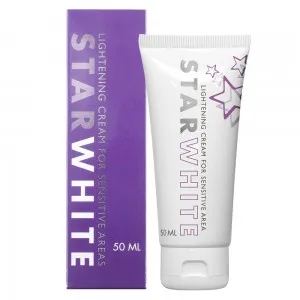 Star White
50 ml Cream | Lightening Cream for Sensitive Areas
£29.99
+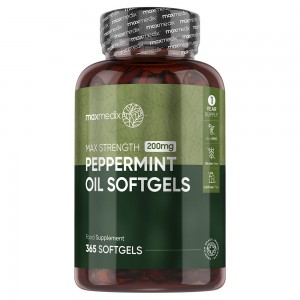 * Results may vary from one person to another.