Discreet Service
Plain packaging and discreet billing.
Free UK delivery on orders over £40
Save on postage today
Customer Data Protection
Your data is safe and secure with us
Foligain™ Thinning Hair Supplement
120 Capsules | Unisex Stimulating Formula
Overview
Formulated with an advanced bioactive nutrient complex, the Folgian Thinning Hair Supplement has been specifically created for use by men and women with thinning hair. With a whole range of natural ingredients that have been specifically chosen for their benefits for the hair, including Zinc and Biotin which are known to contribute to hair maintenance, it is the ideal supplement for men and women alike.
For thinning hair for men and women
Biotin and Zinc for maintenance of normal hair
With Ginkgo Biloba, Serenoa Repens & Ginseng
Compliments use with Foligain topical range
Vegan and vegetarian friendly
Vegan
Gluten-free
Vegetarian
Notify me when this product is back in stock
Great! We'll notify you when this product comes back in stock.
You have already subscribed for this Email Address.
Thinning Hair In Men And Women
It may not be something that is commonly discussed, but thinning hair is a big issue for men and women alike. Around 85% of men by the time they're 50 and a third of women in their lifetime will experience hair thinning of some kind. Although the cause for the issue will vary from person to person, there are a few common factors. These include stress, genetics, hormones, age and a lack of protein.
Natural Formula
This premium Thinning Hair Supplement has been carefully designed to contain only the best and heavily researched natural ingredients to counteract the thinning of your hair. Supplementing Foligan into your daily routine couldn't be easier. All what is required to achieve your desired results is taking 2 capsules per day, everyday over an extended period of time. One bottle has 120 capsules, so if taken daily, it will last you a whole 2 months!
Active Ingredients
What makes this advanced supplement so unique is in it's amazing ingredients sourced from all over the world to ensure only the best is used. Each ingredients has been carefully researched before being included in this unique formula and then is optimally measured to ensure you are getting exactly what is needed of each in every single capsule.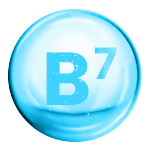 Biotin
Another name for Vitamin B7, Biotin is part of the water soluble B vitamin family and is found in foods such as eggs, cauliflower and mushrooms. It has many advantages for the body and the hair as it is known to contribute to the maintenance of normal hair and to normal energy-yielding metabolism.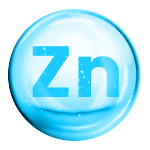 Zinc
An amazing mineral, Zinc is found in small amounts in foods such as pumpkin seeds, dark chocolate and garlic and is known for its many benefits for the body. For the hair in particular it can be very useful as it is known to contribute to the maintenance of normal hair and normal macronutrient metabolism.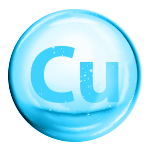 Copper
Found naturally in foods such as beef liver, sunflower seeds and cashews, Copper is also very beneficial for the body and specifically the hair. This is because copper contributes to normal hair pigmentation as well as to the protection of the cells from oxidative stress and to the normal function of the immune system.

Saw Palmetto
Also known by its latin name Serenoa Repens, it is found in subtropical areas of the Southeastern United States. A well known ingredient that is specifically beneficial for thinning hair in men, Saw Palmetto is widely used in natural products. It is said to contain Beta-Sitosterols and has been linked by research to healthy hair in men.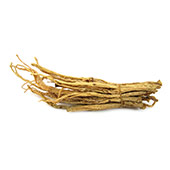 American Ginseng
Known also as Panax Quinquefolius, this plant belongs to Ginseng species. Due to its broad number of benefits, it is considered also a functional food amongst those with thinning and weakened hair. The Ginseng specie, along with its major components Ginsenosides, has been linked to healthier and stronger hair.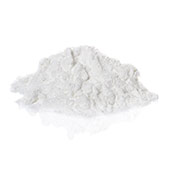 Taurine
The main component of our hair is a protein called keratin and it's what gives the hair strands their natural strength. Taurine, the body's most abundant amino sulphonic acid, is the organic compounds that combines to make up the body's proteins. Additionally its protective role on hair, particularly against stressors agents, has been assessed by scientific research.
Full List Of Ingredients
Active Ingredients - Niacin (as Niacinamide), Vitamin B6 (Pyridoxine HCI), Folate (Folic Acid), Biotin, Pantothenic Acid (D-Calcium Pantothenate), Iodine (from Kelp), Zinc (from Zinc Gluconate), Copper (from Copper Gluconate), Saw Palmetto (Serenoa Serrulata) Extract (Berry), Nettle (Urtica Dioica) Extract (Root), Ginkgo (Ginkgo Biloba) Extract (Leaf), Beta-Sitosterol (from Plant Sterols), Ginger (Zingiber Officinale) Extract (Rhizome), L-Taurine USP, American Ginseng (Panax Quinquefolius) Extract (Root).
Other Ingredients - Dicalcium phosphate, Cellulose Fiber, Croscarmellose Sodium, Vegetable Stearic Acid, Hydroxypropylcellulose, Vegetable Magnesium Stearate, Acacia Gum, Silicon Dioxide, Aqueous Clear Coating.
Directions
This premium thinning hair supplement is designed to be an easy addition to any man or womens daily routine. To use, simply take 2 caplets daily with water. It is your choice when in they day to take the supplement, however we suggest taking around the same time each day for consistency. Each bottle contains 120 caplets so 60 servings. To get the most out of this supplement, we suggest using together with the range of Foligain topical products, such as the shampoo, conditioner and intensive serum.
Advice
This supplement is made using only the highest quality ingredients and so is safe to use with no known side effects. This supplement is suitable for vegans and vegetarians, contains no gluten and is 100% drug free. Before taking for the first time, as with any new supplement, we recommending reading through the full ingredients list so you can avoid any potential personal allergens. If you are pregnant or lactating consult a medical professional before use.
Frequently bought together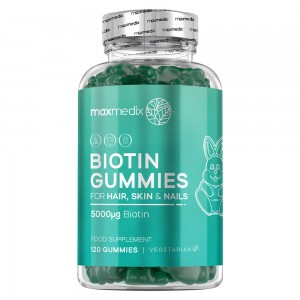 +
Sale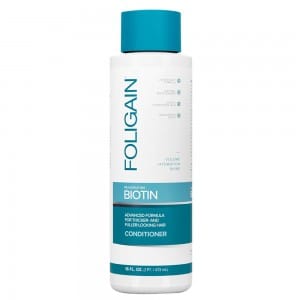 * Results may vary from one person to another.