Discreet Service
Plain packaging and discreet billing.
Free UK delivery on orders over £40
Save on postage today
Customer Data Protection
Your data is safe and secure with us
Emuaid First Defense Probiotic Capsules
Dietary Supplement
Overview
Our intestines are one of the most important parts of our bodies, so when things go awry, there can be little surprise when it impacts on the rest of us! The Emuaid First Defense Probiotic Dietary Supplement is designed to boost bodily resilience from within, in order to address multiple intestinal needs. To do this, it uses 3 strains of bacterium, with a total of 15 billion microorganisms.
Ideal for a concerning digestion
Aims to promote a healthy intestine
Contains 15 billion live cultures
3 powerful 'good' bacterium
One month convenient supply
Easy-to-swallow capsules
Product that you are looking for is no longer available.
The Good Given by the Gut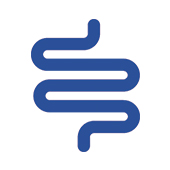 There's a tendency to think of all our bodily organs as separate and independently functioning - but nowhere is that less true than as regards the gut! Inside this organ is a carefully balanced formula of fauna in the form of 'good' and 'bad' bacteria, that can be thrown out of sync by anything from processed foods and sugar to alcohol and straightforward stress. Even taking antibiotics on a too-frequent basis can have an impact! Such irritations can force the small intestine's pores to open up, leaking undigested particles of food and toxins out into the bloodstream. This can have innumerable harmful effects - aside from bloating and cramps, evidence has supported results such as eczema, fatigue and moodiness. Dealing with this area of your body could be key to addressing all manner of healthcare problems.
Powerful Probiotics
These microorganisms, understood by many to provide health benefits when consumed and correctly balanced within us, have been a vital part of our diets for centuries, since the advantages of fermented foods were first realised. This was, long before microorganisms were discovered, but since then, it has been noted by scientists to: boost immune system health, lead to a reduction in inflammation, improvements to the regularity and ease of digestion, and addressing yeast and fungal growth. We might have moved on significantly, but our bodies work the same way now as then!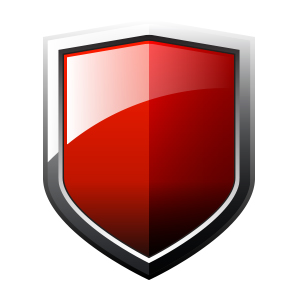 Emuaid First Defence
Understanding the clear importance of the largest organ in the immune system, Emuaid took out dedicated research into the most important influencers in our guts and brought together three specifically chosen ingredients, each aiming to aid you in addressing your physical needs. They work together in harmony to target general imbalances in your gut, and help you in dealing with all the potential consequences of that situation. The First Defense Probiotic Supplement could be the ideal step forward for you.

Bifidus
The genus Bifidobacterium is probably one of the most widely used of all strains of bacteria. A ubiquitous inhabitant of the gastrointestinal tract, it has been linked to immunomodulatory properties, and is therefore considered to play a role in the functioning of the immune system. Gut colonization of bifidobacteria has been associated with some health-promoting effects - for more information, click here.

Lactobacillus
A key part of the lactic acid bacteria group, they function in the gut to convert sugars to lactic acid for our digestion. Working synergistically with Bifidus, it is one of the most common factors known as probiotics to be found in functional foods such as yogurt, and has been linked to diversely aiding with issues such as diarrhea, vaginal infections and skin disorders. To read more, click here.

Enterococcus Faecium
Recent research in highly respected scientific journals has dived into the virtues of a potentially highly important microbe: E. faecium. Studies have managed to pinpoint a key enzyme in the microbe's cultures, known as SagA, and have noted that this can be seen to boost resistance to undesirable and damaging pathogens. Click here to read more.
Full Ingredients
Active - Lactobacillus acidophilus, Bifidobacterium bifidum, Enterococcus faecium.
Other - Maltodextrin, vegetable cellulose, magnesium stearate.
Enjoying Emuaid First Defence
These capsules are perfectly designed to become an easy, simple addition to your everyday routine. To take, simply swallow one every morning with a meal, and follow with a large glass of water. If you have any diagnosed digestive disorders, or any additional concerns, please check with your doctor before taking.

* Results may vary from one person to another.