Discreet Service
Plain packaging and discreet billing.
Free UK delivery on orders over £35
Save on postage today
Customer Data Protection
Your data is safe and secure with us
Eco Masters Exclusive Face Cream
Expert Botanical Blend
Overview
Are you worried by a complexion marked with hyper pigmentation & discolouration? Determined to satisfy this need, Eco Masters Carrot & Argan Face Cream uses a soothing, natural blend of ingredients. None of us relish the thought of mercury or bleach, but is what so many seemingly miraculous products are packed with. Eco Masters has bound their innovative blend of ingredients in a rich yet light, soothing face cream, with a light fragrance.
Address worry of uneven complexion
To revive a luminescent glow
With Green Tea & Jojoba
Revitalising Ginseng & Grape Seed
Use 3 times per week
Notify me when this product is back in stock
Great! We'll notify you when this product comes back in stock.
You have already subscribed for this Email Address.
Disconcerting Discolouration
A polished, glowing and flawless complexion is vitally important to contemporary ideas of beauty – so the appearance of pigmentation can lead to feelings of insecurity and worry. Be it chloasma, birthmarks, acne or freckles, they can do real harm to our confidence. Equally, the options available often rely on bleach or mercury – not what you want on your face! Wouldn't a gentle, kind, naturally derived alternative be better for so many of us?
Exclusive Face Cream
Deeply concerned with the needs of their treasured customers, Eco Masters determinedly set out to craft a face cream that harnessed nature's powers to aid you in addressing skin pigmentation. With a unique, precise selection of ingredients, the Exclusive Body Cream strives to collectively brighten, hydrate and revitalise the areas you are concerned with. You need feel nervous about looking in the mirror for no longer!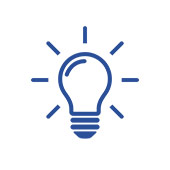 Brighten
Restoring luminescence is of the utmost importance to skin that's troubled by dark, irregular and uneven areas. With this in mind, world-renowned Green Tea, or Camellia Sinensis, is blended with Vitamin E rich Avocado. These seek to restore the complexion's inner radiance.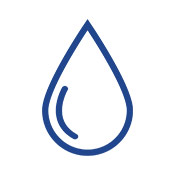 Hydrate
Moisture and hydration are absolutely key to a healthy skin, as water is to every part of our bodies. Therefore Jojoba, a now famous moisture-instilling element, is blended in, as are fatty Avocado and Macadamia Oils. Together, this seek to bring you a fresh, dewy glow to your skin.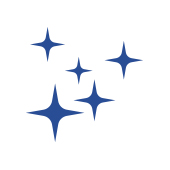 Revitalise
For skin to be brought back to its absolute best, a revitalizing touch can be absolutely indispensable. Aloe Vera is known for its incredible revitalising traits. Ginseng is revered amongst skincare and dietary experts for revitalising qualities, while Grape Seed Extract is rich in flavonoids.
Full Ingredients
Aqua, C12-20 Acid PEG-8 Ester, Glyceryl Stearate, Octyl Stearate, Cyclopentasiloxane, Cyclohexasiloxane, Glycerine, Hydrogenated C12-18 Triglycerides, Glycine Soja (Soybean) Seed Extract, Olea Europaea (Olive) Fruit Extract, Pollen Extract, Triticum Vulgare (Wheat) Germ Extract, Cetyl Alcohol, Isodecyl Salicylate, Phenoxyethanol, Persea Gratissima (Avocado) Fruit Oil, Aloe Barbadensis Leaf Extract, Panthenol, Dimethicone, Diazolidinyl Urea, Soybean (Glycine Soya) Germ Extract, Sodium Dehydroacetate, Xanthan Gum, Squalene, Simmondsia Chinensis (Jojoba) Seed Oil, Tocopherol, Schizophyllan, Hydrolyzed Fibronectin, Vitis Vinifera Seed Oil, Camellia Sinensis Leaf Extract, Macadamia Ternifolia Seed Oil, Panax Ginseng Root Extract, Fragrance.
How To Use
Exclusive Face Cream is sure to become a highly pleasurable and satisfying addition to your everyday skincare regime. This cream is ideal on dry, normal and maturing skin types. Three times a week, in the evening before you go to sleep, apply a thin layer onto a clean face. As skin pigmentation is frequently a continuing concern, it is recommended that you invest in long term use.
Guidance
In the Exclusive Face Cream, Eco Masters has taken steps to create a perfectly balanced, caring and nourishing cream. However, please take a second to consider a couple of things. Always check through the full list of ingredients before first time, just on the slim chance that they include anything to which you are personally allergic. Additionally, please be aware that the cream is not designed for sensitive skin.
Customer Reviews
At ShytoBuy we strive to offer the best possible customer service and we take great pride in the feedback we have received from our customers.
Outstanding

5
80.00% based on 4 Reviews

* Results may vary from one person to another.