Discreet Service
Plain packaging and discreet billing.
Free UK delivery on orders over £35
Save on postage today
Customer Data Protection
Your data is safe and secure with us
Cranberry & D-Mannose Capsules
60 Capsules | High Strength Protective Formula
Overview
Cranberry & D-Mannose Capsules feature a carefully crafted formula that can help support and reinforce your body's natural defences. Specifically, in the urinary tract, which is especially at risk from harmful invaders. Our formula is sourced from the finest Cranberry Extract and fortified with rich D-Mannose.
Ideal for urinary tract support
Helps fortify the body's natural defences
High strength formula
With powerful D-Mannose
Vegan and vegetarian-friendly
Vegan
Vegetarian
Expert Formula
High Strength
buy 1

£24.99

buy 2

£44.98

£49.98 You Save 10%
buy 3

£59.97

£74.97 You Save 20%
Why Cranberry & D-Mannose?
Cranberry is famed for the profound ways it can boost the body. Namely, it carries a special active agent called D-Mannose, which can help support their bodies' natural defences. Maintaining your bodies' defences is key to keeping bacteria, like those that cause discomfort in the lower abdomen, at bay.
What Is A UTI?
A UTI, or Urinary Tract Infection, is an infection that occurs with part of your body's urinary system - your bladder, kidneys, urethra. They manifest in different ways, depending on the infected area. They occur when bacteria enter the urethra, and they're more common in women than men because women have shorter urethras, making it easier for bacteria to travel to the internal organs and cause an infection.
The symptoms of UTIs are typically frequent urination, the feeling of a desperate need to urinate, and pain when urinating. As a result, many people seek to accelerate the recovery process through natural urinary tract pills, urinary tract supplements and other forms of antibiotics for UTIs.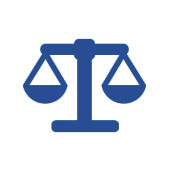 Settle
D-Mannose supplements are a rare find, but they have a specific benefit. The simple sugar D-Mannose is one of the preferred answers to Urinary tract support. This active agent is typically used to fortify the body's defences, keeping it safe from the threat of pesky bacterial invaders.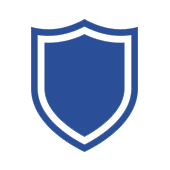 Protect
Studies have shown there to a whole host of benefits to Cranberry supplementation, and this can be seen to support the appeal of Cranberry & D-Mannose supplements. Cranberry especially is chocked full of micronutrients in the form of vitamins and minerals. In particular, Cranberry contains Vitamin C, which is known to contribute to the overall protection of the body when you need it most.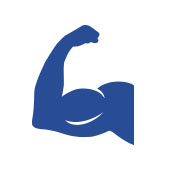 Strength
Cranberries also contain other amazing micronutrients like Vitamin B6, which is known to also contribute to the immune system, adding a second layer of body protection.
Full Ingredients List
D-Mannose, Capsule Shell (HPMC), Bulking Agent (Rice Flour), Anti-Caking Agents (Magnesium Stearate, Silicon Dioxide), Cranberry Extract (25:1), Colour (Titanium Dioxide).
How To Take Cranberry & D Mannose Capsules
To take this supplement, simply consume two capsules per day, ideally with a glass of water. You can take these tablets with or without food.
Advice
This supplement is suitable for consumption by vegans and vegetarians but always remember to check the label for specific ingredients if you suffer from any allergies. Cranberry & D-Mannose is designed to complement a balanced diet and should under no circumstances be taken as a meal replacement supplement. This supplement is unsuitable for consumption by people below the age of 18.
Customer Reviews
At ShytoBuy we strive to offer the best possible customer service and we take great pride in the feedback we have received from our customers.
Outstanding

4.5
83.64% based on 10 Reviews

* Results may vary from one person to another.