Discreet Service
Plain packaging and discreet billing.
Free UK delivery on orders over £35
Save on postage today
Customer Data Protection
Your data is safe and secure with us
Yes Water Based Lubricant
Organic Personal Care
Overview
YES Water-Based Lubricant offers lifelike and sensual lubrication that can transform your love life for the better. When applied before or during lovemaking, YES water-based lubricant can reduce friction between lovers, increase pleasure and leave the skin feeling nourished and moisturised. Unlike glycerin-based lubricants, Yes Water-Based lubricant consists of only natural & organically produced ingredients.
Water-based lubricant available without prescription
Recommended by gynaecologists
Reduces friction and resolves intimate dryness /li>
Enhances feeling and sensitivity
Compatible for use with condoms and sex toys
Notify me when this product is back in stock
Great! We'll notify you when this product comes back in stock.
You have already subscribed for this Email Address.
What Is Yes Water-based Lubricant?
Yes is one of the most trusted brands in the UK when it comes to intimate products. YES Water-Based Lubricant is a natural pleasure-enhancing lubricant that has been recommended by Gynecologists due to its mild, gentle and natural formula. It can help to increase pleasure during sex, prolong lovemaking and reduce vaginal dryness, itching and soreness. Unlike the oil-based lubricant, Yes Water-based Lubricant can be used safely with condoms and sex toys. It is simple to apply and can be removed easily with water.
What Are The Benefits Of Yes Water-Based Lubricant?
PH balanced
Rapidly relieves dryness and discomfort
Replenishes natural moisture
Protects sensitive mucus membranes
How Do I Use This Water Based Lubricant?
Being water-based, this personal lubricant makes intercourse enjoyable and naturally wet. It is recommended that you apply this product immediately before sexual intercourse. YES is suitable for vaginal, anal and oral use. YES, you heard it right. Both water and oil based lubricants are safe to swallow as they are made using organic edible ingredients. It is not recommended that you consume large quantities however, as these lubricants are not designed with oral consumption in mind. You can use as much or as little Yes Water-based Lubricant as is needed. It is recommended that you use about 5ml to be applied it with your fingers, however you can use the product more generously and frequently as required.
Who Is YES Suitable For?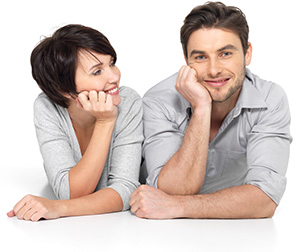 YES uses completely natural and organic ingredients that have been chosen for their therapeutic and sensual properties. Yes Water-based Lubricant is suitable for all sexually active adults looking for 'the real feel,' or simply those looking to spice things up in the bedroom.
Is It Compatible With Sex Toys?
Yes Water-based Lubricant works great with condoms and sex toys. Its non-sticky, water-based formula ensures it is easily absorbed by the skin and easy to clean.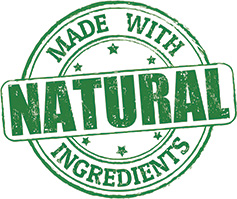 What Are The Ingredients?
The organically grown and natural ingredients of Yes Water-based Lubricant include Aqua (water), Aloe barbadensis (Aloe vera), Cyamopsis tetragonolobus (Guar Gum), Ceratonia siliqua (Locust Bean Gum), Linum usitatissimum (Flax extract), Phenoxyethanol, Potassium sorbate, Xanthan Gum and Citric acid. All ingredients are vegan and contain no fragrances, preservatives or colour additives.
Customer Reviews
At ShytoBuy we strive to offer the best possible customer service and we take great pride in the feedback we have received from our customers.
Outstanding

4.5
83.64% based on 10 Reviews

* Results may vary from one person to another.