Discreet Service
Plain packaging and discreet billing.
Free UK delivery on orders over £40
Save on postage today
Customer Data Protection
Your data is safe and secure with us
Yes Oil Based Lubricant
Organic Personal Care
Overview
Yes Oil-Based Lubricant is an organic lubricant made from the finest natural ingredients. This lubricant is designed to stimulate pleasure during lovemaking and enhance your most intimate moments. From the world's first certified organic range of intimate lubricants, YES Lubricant is carefully formulated from organic plant oils, cocoa butter and beeswax.
Formulated for maximum, long lasting lubrication
100% natural and organic
Recommended by gynaecologists
Enhances the pleasure of intimate play
Gentle on sensitive skin and hypoallergenic
Water-friendly, oil based formula
Product that you are looking for is no longer available.
What Is Yes Oil-based lubricant?
Just like other lubricants, YES Oil-Based Lubricants enhance pleasure and performance during sex. Unlike many other lubricants, the YES line of lubricants are totally natural, organic and plant-based. They can be used dually, both as intimate lube and as a therapeutic massage oil. Both lubricants can provide long-lasting, sensual lubrication without the use of harsh chemicals or preservatives. Cherish those intimate moments and prolong your lovemaking with YES Oil-Based Lubricant.
What Are The Ingredients?
The common base of YES lubricants is rich organic butter, specifically cocoa butter and shea butter, which both have moisturizing and smoothening properties when applied to the skin. White organic bees wax and Vitamin E provide skin-healing nourishment, while sweet organic almond oil and sunflower oil offer a velvety texture that can greatly enhance touch and intimate sensation. Unlike other lubricants, Yes Oil-based lubricant does not have any strong smell, taste or colour.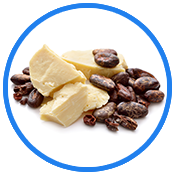 Cocoa Butter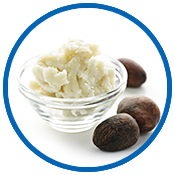 Shea Butter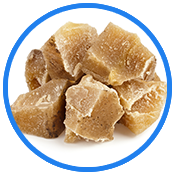 White Organic Bees Wax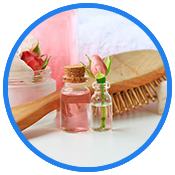 Vitamin E
Can It Be Used By Both Men And Women?
Many couples have spiced up their love lives with the help of Yes Oil-based lubricant. It is perfectly safe for both men and women to use. Yes Oil-Based Lubricant can help to sooth vaginal dryness and the more problematic sexual effects of menopause in women, whilst offering men enhanced pleasure, stamina and sexual performance.
How Do I Use Yes Oil-Based Lubricants?
Apply a small dab of lubricant to the genitals immediately before intercourse or intimate play. Once absorbed by the skin, the natural oils will contribute to a healthy PH balance and leave the skin feeling soft, supple and sensuous. The lubricant can be easily washed away, however its natural and organic makeup ensures that it will prove beneficial for your skin and will cause no damage or irritation if left applied.
Is It Safe To Use?
YES Lubricants are recommended by gynecologists as a safe and natural alternative to many chemical lubricants. Their soft and nourishing formula ensures that no matter how sensitive your skin, YES Oil-Based Lubricants can enhance your lovemaking without unwanted side effects. You can use both variants of Yes oil-based Lubricant on mucous membranes, the moist layers of semi-permeable tissue that line the mouth, nose, eyes, vagina and anus. These vulnerable areas are prone to damage and irritation, but YES Oil-Based Lubricant is perfectly safe to apply due to its gentle organic formulation. Although Yes Lubricants are hypoallergenic, it is recommended that you always check for ingredients that you may be allergic to before use.

* Results may vary from one person to another.