Skin Doctors Vein Away Plus
100 ml Cream | For the Unwanted Appearance of Veins
Smooth, unblemished skin can be one of the most prized aspects of our looks - and time leaving its mark, in the form of spider veins, broken capillaries and burst blood vessels can be quite upsetting. And yet, many of us feel resigned to accept their appearance. But you need feel that way no longer! Understanding how many of us wish we could banish those red and purple marks, Skin Doctors uniquely formulated the Vein Away Plus cream.
Targets the look of unwanted veins
Firms, soothes, strengthens & protects
With Arnica, Rosehip, & Cypress Seed
Enriched with Vitamins A & E
Instantly hydrating, soothing sensation
Delightfully light citrus fragrance
Free Delivery on all UK orders over £35.
Those Bothersome Blood Vessels
Of course, circulation is a crucial aspect of our overall bodily health - but for some of us, that process becomes more visible than for others! As we age, the walls of our blood vessels can weaken and rupture, or be pushed closer to the surface of the skin. If you've always enjoyed a naturally pink, fresh complexion, you are more likely to notice these occurrences in your face; however, they're most often seen along our legs. In a world where physical beauty is perhaps more highly prized than ever before, is it any surprise that more and more of us are turning to expensive and uncomfortable removal methods? And all the while, many of us may be wishing we could approach those niggling little worries in the comfort of our own homes, with a nourishing, pleasurably applied cream.
Vein Away Plus
When it comes to skin, there's one market-leading expert - and the clue is in the name! Skin Doctors Cosmeceuticals places enormous importance on innovative formulations, and certainly include Vein Away Plus in that manifesto. With a powerful blend of no fewer than fifteen botanicals, and powerful Vitamins A (also known as Retinol) and E (Tocopherol), the cream leaves no stone unturned in helping you find the most incredible way forward in satisfying your needs. Perfectly designed to be applied directly to the areas that worry you most, it could be the exact approach you've been longing for.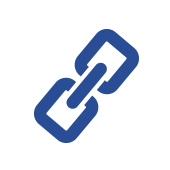 Firm
Aloe Vera is a beloved succulent plant extract, renowned around the world for it's refreshing, restoring & revitalising traits. Vitamin A contributes to the maintenance of normal skin, and is used to boost look, texture & firmness.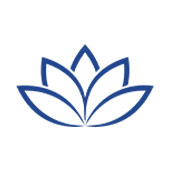 Soothe
Extract of Calendula, or Marigold, is considered to be calming and soothing. Rosehip Oil is rich in skin-loving Vitamin C, seen as revitalising, ideal for skin imperfections. Shea Butter is used to improve skin's appearance and deeply hydrate.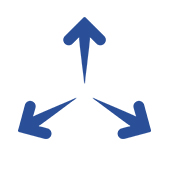 Strengthen
Phytotonine™, an innovative concentration of botanicals Arnica, Cypress and Solomon's Seal, is used to develop vascular walls' strength. Along with Ginkgo Biloba Extract, it aspires to help reinforce healthy microcirculation, and fortify blood vessels.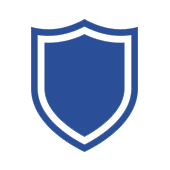 Protect
Bioflavonoids from citrus fruits have been specifically chosen to help capillary walls strength and banish skin fragility. Vitamin E is considered vitally important in protecting against external aggressors, protecting from damage.
Complete Ingredients
Water (Aqua), Propylene Glycol, Caprylic/Capric Triglyceride, Glyceryl Stearate SE, Isopropyl Myristate, Dimethicone, Retinyl Palmitate, Cetearyl Alcohol, Ceteareth-20, Arnica Montana Flower Extract, Cupressus Sempervirens (Cypress) Seed Extract, Polygonatum Multiflorum (Solomon's Seal) Rhisome/Root Extract, Butyrospermum Parkii (Shea Butter), PEG-20 Stearate, Carbomer, Soybean (Glycine Soja) Oil, Allantoin, Tocopheryl Acetate, Ascorbyl Palmitate, Citrus Aurantium Dulcis (Orange) Peel Oil, Helianthus Annuus (Sunflower) Seed Oil, Carnauba (Copernicia Cerifera) Wax, Lavandula Angustifolia (Lavender) Oil, BHT, Ginkgo Biloba Leaf Extract, Rosa Canina (Rosehip) Fruit Oil, Tocopherol, Citrus Medica Limonum (Lemon) Peel Extract, Aloe Barbadensis (Aloe Vera) Leaf Juice Powder, Disodium EDTA, Retinol, Calendula Officinalis Flower Extract, Phenoxyethanol, Triethanolamine, Diazolidinyl Urea, Methylparaben, Propylparaben, Limonene, Linalool.
Enjoying Vein Away
This Skin Doctors formulation is designed to become a highly enjoyable and satisfactory addition to your everyday routine. To use, simply massage a generous amount of the cream into your skin twice everyday, and enjoy the moisturising feel and citrus scent. To make the most of Vein Away's astonishing ingredients, we recommend using it on an ongoing basis, and investing in long-term use.
Restore Confidence
Veins cropping up can be an unsightly event, that anyone struggling with will long to eliminate. For many, it can lead to a loss in body confidence, even affecting the way we dress and participate in physical activity. But now, instead of being tempted to turn to harsh removal methods that can impact on both our comfort and wallet, there is an alternative. To enjoy Skin Doctors Vein Away Plus, you need only massage it into the area concerned, then go about your day with a newfound confidence and bounce.
Guidance
Skin Doctors takes the utmost pride in pursuing innovative products, based on both established, beloved botanicals and cutting-edge, research-driven formulations. However, it's always sensible to carefully read through the complete ingredients before applying any new product for the first time, just in case of any personal allergies. Please also be aware that Vein Away is not suitable for use if you are pregnant or breastfeeding.
Read More

Skin Doctors Vein Away Plus
100 ml Cream | For the Unwanted Appearance of Veins
Customer Reviews
At ShytoBuy we strive to offer the best possible customer service and we take great pride in the feedback we have received from our customers.
Outstanding

4.5
83.33% based on 11 Reviews
* Results may vary from one person to another.