Silk'n Lipo
Device | Targeted Fat Reduction Device
We all have areas we want to work on, and sometimes traditional diets and exercises just aren't enough for some of the most common problem areas. Thankfully though, there is now the Silk'n Lipo, a fat targeting device specifically designed for safe home use. It works by synergising two complementary technologies that when combined work on those unwanted fat cells whilst also helping you to tone the underlying muscles - all in a simple 15 minute daily session!
Clinically proven LLLT technology for fat targeting
EMS technology for muscle strengthening
Designed for easy, painless and safe home use
Official Silk'n Premium Partner
2 year warranty included
15 minutes a day per target area
CE Certified
RoHS Certified
GMP
ISO
Free Delivery on all UK orders over £35.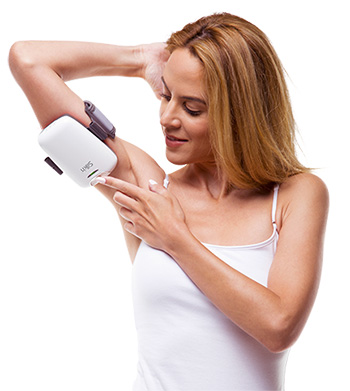 Silk'n Lipo Features
For areas that diets and exercises do not necessarily tackle
Clinically proven LLLT technology* for fat targeting
EMS technology for muscles strengthening
Tones and strengthens the underlying muscles
For abdomen, flank, thighs, buttocks & upper arms
Painless, safe and non-invasive
No unpleasant side-effects
Easy to use and comfortable device
2 year warranty included
Rechargeable - no need for wires
How It Works
Silk'n Lipo can be used on a number of body parts and generally in most of the areas that many people have insecurities about. This includes the abdomen (stomach), waistline, thighs, bum and upper arms. The devices works on the unwanted fat in these regions by using two individually established and popular technologies and combining them together to work in perfect synergy. The LLLT technology targets stubborn fat stored underneath the surface whilst the EMS then helps with the removal of this fat and to strengthen the underlying muscles.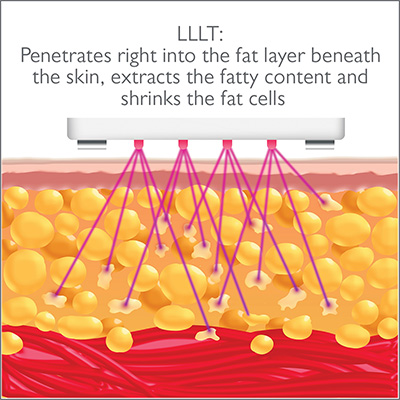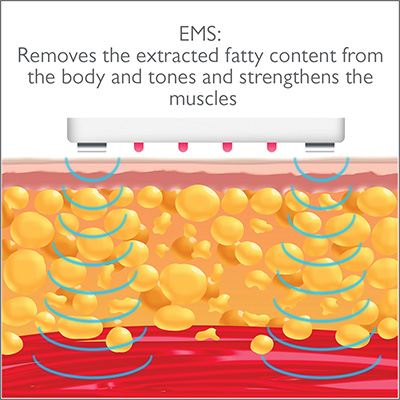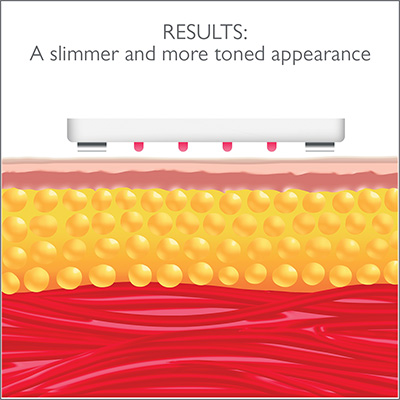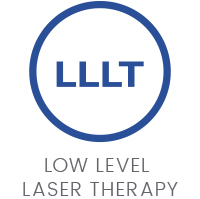 LLLT Technology
Low-Level Laser Therapy (LLLT) is a clinically proven technology used for targeting fat cells*. It works on those stored underneath the skin and uses a laser with a specifically calibrated frequency of light to painlessly perforate the fat cell membranes and causes them to release their fatty contents. This in turn, lead them to shrink in size. Once the fatty acids are outside of the cell, the body's natural processes then simply flush them out of the system in the same natural way that dietary fibres are expelled.
As a clinically proven technology, LLLT is backed up by several clinical studies* that have assessed its beneficial effects in the the wavelength range of 630-670nm. As the Silk'n Lipo uses a specific wavelength of exactly 658nm, it is well within the proven range and at the optimum length for safely targeting fat cells.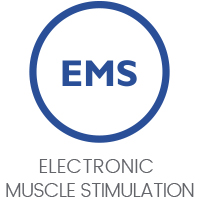 EMS technology
To accelerate the LLLT process, Silk'n Lipo combines this technology with Electrical Muscle Stimulation (EMS). This technology works by applying safe and mild electrical impulses through electrodes into the skin, which stimulates muscle activity in the area. This contributes to the strengthening of the muscles and muscle tone as well as to lymphatic activity (the body's process for removing waste products including the unwanted fatty acids).
A study* that has investigated abdominal stimulation by EMS technology found that it was well tolerated with many positive results. It found that it increased abdominal strength and endurance, decreased waist circumference and improved abdominal firmness and tone.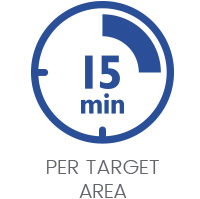 15 Minute Sessions
With these two technologies working together in perfect harmony, it makes for speedy sessions that only takes 15 minutes per target area. This means using the device can easily fit into your daily routine, especially considering you can use it whilst going about your regular activities such as cooking, watching tv and relaxing.
Additionally, you can use your Silk'n Lipo device without having to worry thanks to its built in safety features. This includes a proximity sensor so that the device only works when it is on and in contact with the skin. It also includes an auto shut-down function when the device hasn't been in contact with the skin or after 15 minutes of continuous use. This allows you to rest assured if you either forget you're wearing it or if you remove the device without turning it off.
How To Use
Before use, ensure your Silk'n Lipo units are fully charged and that the area of skin is clean and dry. Wet the electrode pads and place them onto each unit. Either use one unit or connect them together (if using on a larger area such as the stomach) and then attach to the correct sized belt. Place the belt around the area you wish to use your Silk'n Lipo on and then, making sure the units are in good contact with the skin, secure the belt so it is comfortable and will not move or slip.
Turn on the device by pressing the ON button so that the laser diodes glows red. Adjust the EMS-energy level using the + and - buttons to a setting that suits you and your needs. If using for the first time then we suggest starting with the lowest level and working up. Use the Silk'n Lipo on each desired area for 15 minutes sessions for no more than three times a week. Make sure to also drink plenty of water before and after each session.
What's Included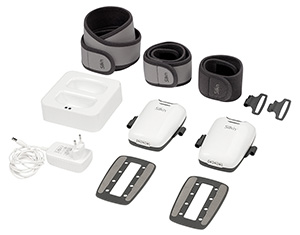 2 x Silk'n Units
2 x Electrode Pads
2 x Connectors
3 x Belts
Stand/Charging Cradle
Adaptor
User Manual
Warranty Card
Why Buy From Us?
We want to offer our customers the best quality possible, which is why we are proud to be an Official Silk'n Premium Partner. This means that when buying your Silk'n Lipo device from us, you are guaranteed to receive a genuine product. In addition, if in the rare case you have any issues with your device, we can quickly get it sorted directly with the manufacturer themselves.
Advice
Before using your new Silk'n Lipo device for the first time, we highly recommended reading through the full user manual provided in order to fully understand the product and how to use it correctly. This device is not intended for large scale fat loss or to treat obesity. It is also not suitable for use on the chest. Do not use if you are pregnant or nursing, have a pacemaker or any other electrical implants or whilst exercising or working out. This device is not intended for those under the age of 18. For peace of mind, the Silk'n Lipo adheres to EU regulations and includes a 2 year warranty.
Supporting Studies
LLLT
EMS
The Effects of Neuromuscular Electrical Stimulation Training on Abdominal Strength, Endurance, and Selected Anthropometric Measures. Read more.
Read More

Silk'n Lipo
Device | Targeted Fat Reduction Device
Customer Reviews
At ShytoBuy we strive to offer the best possible customer service and we take great pride in the feedback we have received from our customers.
Outstanding

4.5
65.00% based on 3 Reviews
* Results may vary from one person to another.