Get free, discreet shipping on orders above £40 in the UK
100% Discreet Service
We offer discreet packaging, billing & delivery
Free UK Delivery
Enjoy free shipping on orders above £40
Customer Data Protection
Your data is safe and secure with us
Makari Exclusive Soap
200 g Soap | Advanced Natural Skincare
Overview
Makari products are all made with natural plant extracts. Makari Exclusive Exfoliating Soap is also formed with Organiclarine, a lightening substance to leave your face and body looking beautiful and radiant. Makari Exclusive Lightening Exfoliating Soap gives your skin an opportunity to fight back against dead skin cells, dry skin & rough spots. You will then start to witness much smoother, softer and hydrated skin in just 2 weeks of use.
With Organiclarine to support skin brightening
Exfoliates dead skin cells, dry skin and rough spots
Targets discolouration, premature ageing & pigmentations
Safe for all skin types
Helps care for the skins complexion
Vegan
Normal Skin
Dry Skin
Oily Skin
Notify me when this product is back in stock
Great! We'll notify you when this product comes back in stock.
You have already subscribed for this Email Address.
Vegan
Normal Skin
Dry Skin
Oily Skin
What Is Makari Exclusive Exfoliating Soap?
Whether you are suffering from sunspots, age spots, acne scars, scars from oral contraceptives, freckles or any other hyper-pigmentation, please know that you are not alone. And so for all you pretty women, we bring this soap, which will ease the lightening process on your skin. Makari Exclusive Exfoliating Soap targets dead skin cells, dry skin and rough spots and helps you regain the smooth, soft and hydrated skin that you were born with.
Ingredients
Sodium Palmate, Aqua (Water), Glycerin, Shea Butter, Carrot Oil, Retinyl Palmitate, Organiclarine, licorice (Glycyrrhiza Glabra) Extract, Carrot (Daucus Catota Sativa) oil, Sodium Chloride, Arbutin, Prunus Armeniaca (Apricot Seed Extract), Sodium Hydroxide, Parfum (Fragrance), Tetrasodium EDTA, BHT, a-Isomethyl ionone, Benzyle Alcohol, Benzyl Salicylate, Citronellol, Coumarin, Geraniol, Limonene, Linalool, FD & C Red #4, FD & C Red #33, Kojic Acid.
How Does Organiclarine In Makari Exclusive Soap Work?
Gone are the days when you need to rely on expensive and painful products of harsh skin treatments or chemical peels to get clear skin. Organiclarine is the safest and most effective natural substance available on the market, which makes an essential ingredient of many lotions, oils, creams and soaps for your face and body to gently lighten your skin. It helps Makari Exclusive Exfoliating Soap by the following attributes-
Naturally based skin lightening substance
Safe to use on all skin types
Effectively fades away your hyper pigmentation over time
Helps to hydrate and smoothen the skin for fresher looking and feeling skin
Is It Safe To Use?
All the products in the Makari range contain no bleach, no chemicals and no hydroquinone, which poses a threat to your skin. And by using natural ingredients such as algae, aloe vera, caviar, citric acid, lemon, malic acid, mulberry, salicylic acid, seaweed and vitamin C, Makari Exclusive Exfoliating Soap is a safe and natural way to get that clear and radiant look.
How & When Should I Use It?
Just like any other soap, use Makari Exclusive Exfoliating Soap and lather all over your body and face. Rinse it off and gently wipe your body and face. Limit the use to 3 times per week, twice a day. Use the Makari caviar soap on alternate days to hydrate your skin.
Results: You can expect to start seeing results within two weeks of its usage. Still it is recommended that you use the product for at least 30 days to experience more graceful results.
How Can I Order My Makari Exclusive Exfoliating Soap?
Ordering this fantastic skin lightening soap from ShytoBuy is convenient, secure and discreet, with a variety of payment and delivery options to suit your requirements. Much to your skin's delight, all orders placed before 4:30pm on any working day will be delivered right to your doorstep the very next day.
Frequently bought together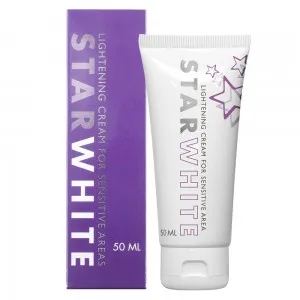 Star White
50 ml Cream | Lightening Cream for Sensitive Areas
£29.99
+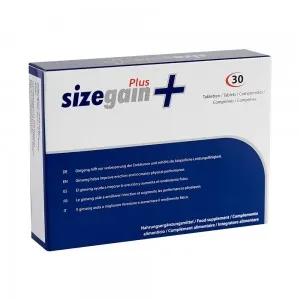 * Results may vary from one person to another.