Discreet Service
Plain packaging and discreet billing.
Free UK delivery on orders over £35
Save on postage today
Customer Data Protection
Your data is safe and secure with us
Garcinia Cambogia Plus
120 Capsules | Weight Management Supplement
Overview
Garcinia Cambogia Plus combines 8 natural ingredients including garcinia cambogia, green tea and capsicum in order to help to reduce your urge to snack between meals, helping you to maintain a healthy weight. Achieving the body you want can be difficult – but you can kick-start your health the right way with Garcinia Cambogia Plus, which is designed to help support your body and keep you looking at your best!
Powerful combo of Garcinia Cambogia & Green Tea
Made from all-natural ingredients
Easy and convenient capsules
Suitable for vegetarians
Easy and convenient capsules
Vegan
Gluten-free
Lactose Free
GMO Free
buy 1

£26.99

buy 2

£48.58

£53.98 You Save 10%
buy 3

£64.77

£80.97 You Save 20%
What Is Garcinia Cambogia Plus?
Garcinia Cambogia Plus is a natural supplement which contains the 'superfood' garcinia cambogia, along with several other natural ingredients which combine to create a fantastic supplement to help you achieve the body you want. Garcinia Cambogia Plus comes in small and convenient capsules which can become part of your fitness regimel with a minimum of fuss, promoting your well-being alongside a healthy diet and exercise program.
What Does It Do?
The active ingredient garcinia cambogia is commonly used in India to aid digestion, and clinical studies have consistently shown that it has two major benefits – helping your body convert sugar into energy and muscle rather than fat, as well as suppressing your appetite. Garcinia Cambogia Plus combines this active ingredient with green tea, cayenne and guarana - all associated with helping to maintain a healthy weight – to provide excellent results.
How Does It Work?
Garcinia Cambogia Plus' power is all in the formula, with a variety of specially-selected ingredients which have been chosen for their specific abilities to aid weight loss and promote good bodily health.
Ingredients include green tea, cayenne, guarana and yerba, which have been shown to help to maintain a normal weight when taken alongside a healthy diet and exercise plan
Caffeine has been shown to raise energy levels and help to improve concentration
Zinc helps to maintain normal carbohydrate levels and fatty acid metabolism, as well as protecting cells from oxidative stress
Chromium helps maintain normal blood glucose levels
How Do I Take Garcinia Cambogia?
Take two capsules daily with food and water - ideally one before breakfast and one before lunch. Please note you should try to drink at least two litres of water per day while consuming this product. Do not exceed the recommended dosage unless directed to do so by a registered healthcare professional.
Who Can Take It?
These capsules are suitable for anyone over the age of 18. Please consult your doctor if you are unsure about taking this supplement , or if you have a pre-existing medical condition.
Is It Safe To Take?
This supplement is made from all-natural ingredients, so you should not expect to suffer any adverse effects. However, we do recommend that you check the list of contents to ensure you are not allergic to any of the ingredients.
What Are The Ingredients?
Garcinia cambogia whole fruit powder, guarana prep (guarana, colour: caramel (sulphites), maltodextrin), capsule shell: hydroxy propyl methyl cellulose, green tea leaf extract, capsicum extract, kola nut extract, yerba mate extract, caffeine anyhydrous, zinc citrate, maltodextrin, chromium picolinate.
How To Order Garcinia Cambogia Plus?
Ordering your Garcinia Cambogia Plus from ShytoBuy is simple, secure and discreet – and thanks to our superb next working day delivery service, all orders received before 4pm on a weekday will arrive at your door the very next day! To begin your purchase, click on the 'Add to Basket' option.
Frequently bought together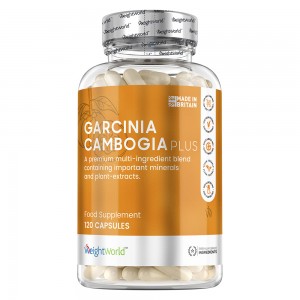 +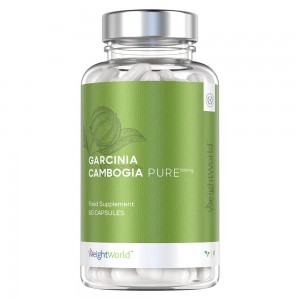 * Results may vary from one person to another.