Discreet Service
Plain packaging and discreet billing.
Free UK delivery on orders over £35
Save on postage today
Customer Data Protection
Your data is safe and secure with us
Emuaid & EmuaidMAX Ointments
Ointment | For all skin issues
Overview
If you feel like you've exhausted all the options in dealing with your skin concerns, Emuaid or EmuaidMAX First Aid Ointments are there for you! They were created to help with so many of our most crucial blemishing & uncomfortable skin concerns. These methods, in 2 intensity levels, are ideal for more skin problems than can be imagined. So iconic that they're simply known as Emuaid Blue, for standard, or Red, for max, both are waiting to step in and help you out.
Each designed to target problem areas
Choice of 2 revolutionary skin ointments
To soothe, purify, hydrate & relieve
Apply few times daily or when needed
Recommended for 100+ concerns
buy 1

£46.99

buy 2

£84.58

£93.98 You Save 10%
buy 3

£112.77

£140.97 You Save 20%
What Are Emuaid & EmuaidMAX First Aid Ointments?
Scientifically-researched, professionally recommended formulae in two superb, targeted strengths, Emuaid and EmuaidMAX both use a powerful blend of fifteen ingredients. Every one of these was selected to potently target a wide array of individual skin worries, with a purifying, soothing, hydrating touch. Created with an eye on your most desperate worries, it's perfect if you feel trapped by concerns that seem to have no resolution. What's more, the strictest attention is paid to Emuaid reviews - and new applications of both Emuaid Blue (regular strength) and Emuaid Red (maximum strength) are being reported all the time. Bringing Emuaid or EmuaidMAX First Aid Ointment into your life can give you a brilliant new way forward!
Is A Skin Ointment What I Need?
There are so many skin complaints out there - and a skin ointment could provide the answer many of us have been wrestling with! These include fungal and genetically-caused issues. Often, though, bacteria is at the heart of the problem, and an antibacterial cream that penetrates through every layer of skin with healing ingredients is what's needed. Often medical professionals come up blank, leaving many stranded as to what to do. Luckily, new blends of naturally based formulations, with mineral and botanical ingredients, are being created to premium medical standards. If any of the below or more apply, finding a special, powerful, scientifically-researched ointment of the correct strength could make a powerful difference.
How Do Emuaid & EmuaidMAX First Aid Ointments Work?
An incredibly versatile product, both Emuaid and EmuaidMAX First Aid Ointment work by understanding skin's deepest needs - and restoring harmony and balance! With varying strengths of approach, they synergistically harmonise with your body's natural resources, to ease, comfort and relieve. Skin's blood flow is also stimulated, triggering its own recovery faculties. In so doing it is appropriate for addressing an incredible range of factors. The fifteen ingredients within both range from the time-honoured to the revolutionary. Emu Oil works as the core of the twin formulae, to transdermally deliver the active ingredients with unbelievable power.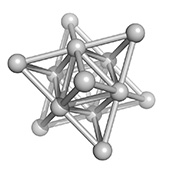 Purify
We might think that our skin's state is innate and irreversible - but often, something has gotten under the surface! Colloidal Silver and botanical Tea Tree Oil have both long been used to banish any foreign intruders, so that skin can rediscover its own balance.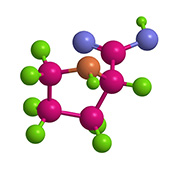 Strengthen
Optimally, skin needs to be able to rebuild and resolve itself. Amino acids are protein's building blocks - L-Lysine, especially associated with proteinogenesis, is included. Bacillus Ferment is an enzymatic exfoliant, to remove weakening dead skin.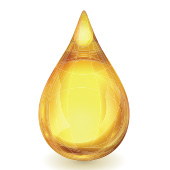 Hydrate
Water is absolute crucial to our physicality on every imaginable level - and that includes our skin. In addition to Emu Oil, two extra lipids in naturally occurring Phytosphingosine and plant-derived, skin-identical Ceramide 3 can be found.
Emuaid First Aid Ointment Ingredients
Regular strength - Emu Oil, Vegetable Oil, Hydrogenated Castor Oil, Squalane, Bacillus Ferment, Lysine, Colloidal Silver, Allantoin, Glyceryl Dibehenate, Olea Europaea (Olive) Oil, Melaleuca Alternifolia (Tea Tree) Leaf Oil, Silver Dihydrogen Citrate, Phytosphingosine, Ceramide 3, Tocopherol Acetate.
Maximum strength - Emu Oil, Vegetable Oil, Hydrogenated Castor Oil, Squalane, Bacillus Ferment, Melaleuca Alternifolia (Tea Tree) Leaf Oil, Tocopheryl Acetate, Lysine, Colloidal Silver, Allantoin, Glyceryl Dibehenate, Silver Dihydrogen Citrate, Olea Europaea (Olive) Oil, Phytosphingosine, Ceramide 3.
Directions
This product is specifically designed to offer a strong, targeted methodology with ultimate convenience and ease. Prior to applying either Emuaid or EmuaidMAX First Aid Ointment, cleanse the area of skin you wish to apply it to. Apply a thin layer over the area, and repeat three or four times a day or as often as you need.
Extra Information
Customers have reported noticing a difference immediately upon using - however, everyone is different, and you may require a longer time period. Neither Emuaid nor EmuaidMAX First Aid Ointment have any known or associated side effects, but please follow directions carefully when using. They are strictly for external use only, and should not be allowed to contact the eyes. If the skin concern you are experiencing persists or returns after seven days, please consult your medical professional immediately.
Dealing With Troublesome Skin
Skin conditions can be incredibly difficult to live with: fungal infections can mar its appearance, while hemorrhoids, lichen sclerosis, and cellulitis can be highly uncomfortable. Many products simply cannot penetrate deeply enough to successfully treat them, as skin is innately designed to keep external factors like bacteria out. To get around this, a delivery system is needed that is able to penetrate deeply into skin, to deliver skin healing ingredients where they are needed. What is required, then, is a specifically engineered, antibacterial non-steroidal ointment, that can rapidly reduce pain, inflammation and other symptoms. Look for one with no side effects, that works in harmony with any medication and is safe for topical use anywhere by any age group.

* Results may vary from one person to another.