Discreet Service
Plain packaging and discreet billing.
Free UK delivery on orders over £40
Save on postage today
Customer Data Protection
Your data is safe and secure with us
Eco Masters Jade Facial Roller With Gua Sha & Serum
Facial Skincare & Massage Kit
Overview
Unlock your inner glow with the Eco Masters Jade Facial Roller & Gua Sha With Vitamin C Serum. This kit combines the ancient tradition of jade rolling and gua sha massage with a modern anti-ageing serum. The soothing jade roller helps revitalise your skin, managing the appearance of ageing, blemishes and dark circles.
Perfect for massaging & revitalising the skin
Tackles the appearance of ageing
Ideal for puffy eyes & dark circles
Double-ended 100% pure Jade Roller
Multifunctional Gua Sha
Anti-ageing Vitamin C serum
Vegan
All Skin Types
Vegetarian
Cruelty-Free
Free Delivery on all UK orders over £40.

Buy now and earn 3 Comfort Points ?
What Is The Eco Masters Jade Facial Roller With Gua Sha & Serum?
By combining ancient Chinese traditions with modern skincare marvels, the Eco Masters Jade Roller With Gua Sha and Serum kit make for a comprehensive way to take care of your skin. Using 100% pure Jade gemstone on a double-ended roller, it's ideal for offering a soothing and refreshing sensation all over the face whilst massaging away the look of your daily stresses.
To complete your skincare routine, this anti-ageing massage kit includes a multifunctional Gua Sha that offers a soothing, relaxing sensation and supports a radiant complexion.
The kit also comes with a premium Vitamin C Serum which makes use of the finest revitalising and anti-ageing ingredients to leave you with a youthful and radiant glow.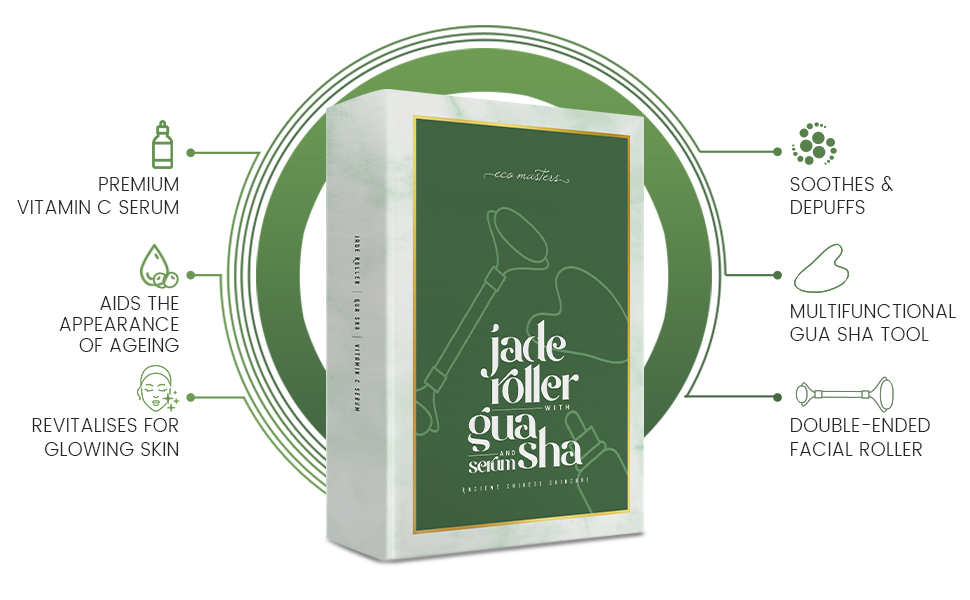 What Is Jade Rolling?
Jade rolling is an ancient Chinese skincare technique used for centuries. Traditionally, it was used to help balance 'chi' and draw out negative energy from the skin. In modern time, a Chinese Jade Roller's smooth and cooling surface is used to gently massage and awaken the skin. There are also many other jade face massage roller benefits, as the technique of jade rolling can help to refresh and soothe your skin while supporting your skincare routine.
What Does Gua Sha Do?
The gua sha is a massage & sculpting tool. When used regularly, it aspires to stimulate, soothe and rejuvenate the skin and helps with the appearance of wrinkles, fine lines, puffiness and dark circles.
Vitamin C Serum
Full Ingredients List: Water, 3-o-ethyl Ascorbic Acid, Centella Asiatica Extract, Vitamin B3, Golden Chamomile (Chrysanthellum Indicum) Extract, Xanthan Gum, Sodium Hyaluronate, PEG-40 Castor Oil, Nicotinamide, Aloe Vera Extract, Retinol.
Jade Roller Kit Directions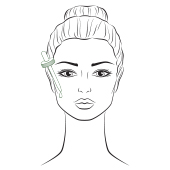 Before Use
After cleansing and toning, apply 5-10 drops of the Vitamin C Serum onto the face and gently massage into the skin with circular motions.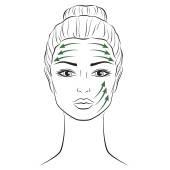 Cheeks, Jawline & Forehead
Using the larger end of the roller, start from the centre of the face, then gently and slowly roll outwards and upwards over the skin.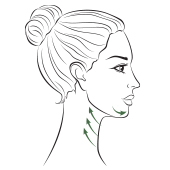 Chin & Neck
Using the large end, start under the chin, then roll gently and slowly outwards and down the neck towards the collar bone.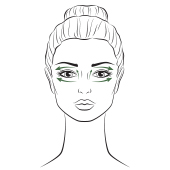 Eyes
Using the smaller end start from the inner corner of the eyes, then carefully roll outwards on both the lids and under-eye area.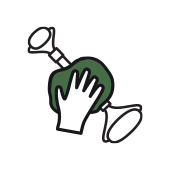 After Use
Gently wipe the roller with a soft damp cloth and leave to air dry before storing. You may also clean with an antibacterial gel if preferred.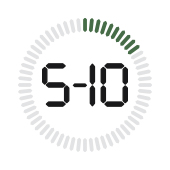 Top Tip
Use the roller for 5-10 minutes per session, 3 times a week. To get the most out of the Jade Roller, store it in the fridge or freezer for a refreshing effect.
How To Use The Gua Sha Tool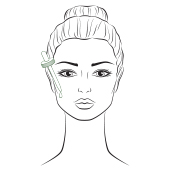 Before Use
Follow your regular skincare routine of cleansing, toning and moisturising.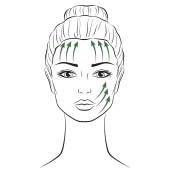 Cheeks, Jawline & Forehead
Place the gua sha tool on your forehead while ensuring it lies flat against your face. Gently scrape the tool in an upward motion as you slowly move from your eyebrows to your forehead and then on your cheeks, from the crease of your nose towards the ears.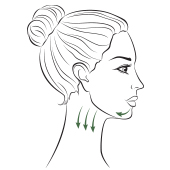 Chin & Neck
When you come down to the chin and neck, gently scrape the tool in a downward motion towards the collar bone while releasing the tension.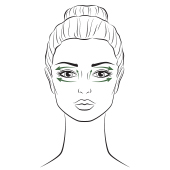 Eyes
When targeting the sensitive under-eye area, apply gentle pressure from the inner corner of your eyes and slowly move towards the temple.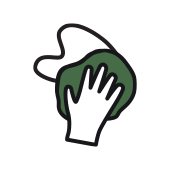 After Use
After every use, clean the gua sha tool using a soft cloth dipped in water and a cleanser. Let it air dry before storage.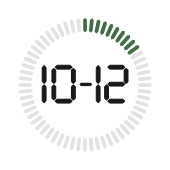 Top Tip
Place the gua sha tool in the fridge for a few minutes before using it for a fresh, cooling effect. To get the most out of it, use the gua sha tool 3 times every week for 10 minutes.
If you're looking for a radiant glow, try and use the Jade Facial Roller for 5 minutes during the day, straight from the fridge. Use the Gua Sha tool for full 10 minutes at night before bed. We recommend that you pamper yourself to a rejuvenating facial massage using both the facial roller and gua sha tool at least 3 times a week and use them consistently to get the most out of them.
Frequently bought together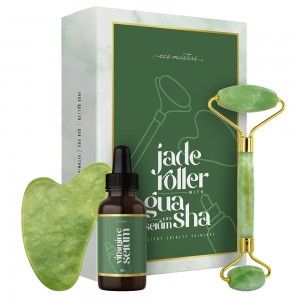 +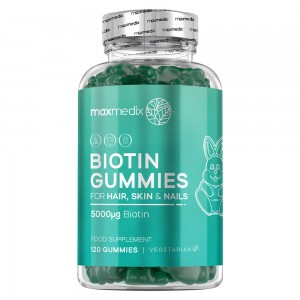 * Results may vary from one person to another.