Discreet Service
Plain packaging and discreet billing.
Free UK delivery on orders over £40
Save on postage today
Customer Data Protection
Your data is safe and secure with us
Vitamin C Serum
30 ml Serum | Anti-Ageing Skincare
Overview
Take your skincare to the next level with the Eco Masters Vitamin C Serum! This brightening and firming skincare serum is designed to help illuminate and nourish your skin for a revived complexion. Formulated with favourite beauty ingredients including plumping Hyaluronic Acid and hydrating Aloe Vera, this natural Vitamin C Serum can help with the appearance of fine lines and wrinkles whilst brightening your complexion for a youthful-looking glow you'll love!
For firm, youthful-looking skin
Naturally hydrating & brightening formula
Enriched with Hyaluronic Acid
With protective Vitamin B5
Supports natural collagen production
For all skin types including sensitive
Vegan
All Skin Types
Vegetarian
Cruelty-Free
Notify me when this product is back in stock
Great! We'll notify you when this product comes back in stock.
You have already subscribed for this Email Address.
Product that you are looking for is no longer available, please select from an alternative below.
What Is The Eco Masters Vitamin C Serum?
Eco Masters Vitamin C Serum is the perfect way to revitalise and rejuvenate your complexion! Made with the finest natural ingredients and no harmful chemicals, it strives to brighten, deeply nourish and smoothen your skin. Alongside illuminating Vitamin C, it features other useful skincare ingredients including Hyaluronic Acid, Aloe Vera and Passion Flower. It also includes an Vitamin B5 to keep your skin protected from harmful UV rays that could lead to premature ageing. So, for a firm, hydrated and youthful complexion, look no further than the Eco Masters Vitamin C Serum!
Which Skin Types Is The Serum Good for?
Normal
Oily
Combination
Dry
Sensitive
The Secret Behind The Formula
The Vitamin C Serum is enriched with a number of skincare ingredients to get the most out of your complexion. It begins with the main ingredient Vitamin C. This revitalising ingredient is known to support collagen production and can help to leave your skin feeling youthful and firm. It's then followed by Hyaluronic Acid, one of the finest beauty ingredients that manages the skin's moisture barrier to keep it looking plump and healthy. Aloe Vera is also added for a beautifying hit of natural hydration as well as ingredients such as Passion Flower and Arginine to help transform dull and lacklustre skin.
Who Is It For?
If you're looking for a refreshing and natural beauty serum, The Eco Masters Vitamin C Serum is ideal for tackling the signs of ageing, striving for plump and youthful-looking skin. It also works as a fantastic base underneath your makeup to give you that light touch to look after your skin and allow your makeup to be put on and set smoothly. It's also for those who want to avoid putting harsh chemical ingredients on their face and try a natural, calming alternative instead.
How To Use
Begin by washing your face and patting dry with a towel. Apply a thin layer of the serum over the desired area and leave to dry. You can then follow up with makeup or your other favourite skincare products. Use this Vitamin C Serum once every morning and night as part of your daily skincare routine.
This serum is made from natural ingredients, and therefore has no known side effects. We recommend reading through the full list of ingredients to avoid any personal allergens. This natural serum is free from parabens, sulfates and phthalates.
Full list of ingredients
Aqua, Glycerin, Collagen, Betaine, Ascorbic Acid (Vitamin C), Niacinamide (Vitamin B3), Panthenol(Vitamin B5), Hyaluronic Acid, Aloe Barbadensis (Aloe Vera) Leaf Juice, Camellia Sinensis (Tea Tree) Leaf Extract, Bletilla Striata (Chinese Ground Orchid) Root Extract, Xanthan Gum.
Frequently bought together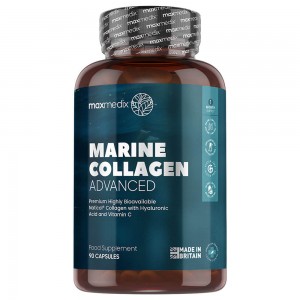 +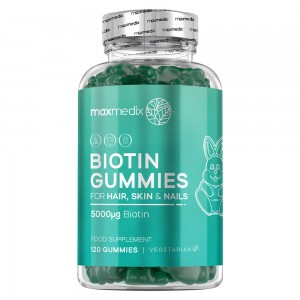 * Results may vary from one person to another.