Discreet Service
Plain packaging and discreet billing.
Free UK delivery on orders over £35
Save on postage today
Customer Data Protection
Your data is safe and secure with us
maxmedix HemaGo Pills & Cream
Combo | Soothing Piles Combo
Overview
Are you one of the 75% of people who have experienced piles? Dealing with piles can be uncomfortable and embarrassing, discover the HemaGo Pills and Cream combo from maxmedix! With its powerful two-step approach, this kit works on the causes from within by using the pills and then soothes and calms the external symptoms with the cream. This makes for a discreet, easy and complete way to help with your piles, all by using only the best natural ingredients!
Complete set with pills and cream
Natural aid for symptoms of piles
Supports the digestive system
Soothes and calms the area
Pills with Fibre Complex & Calcium
Cream with Aloe Vera & Vitamin E
buy 1

£39.92

£49.90
buy 2

£71.86

£79.84 You Save 10%
buy 3

£95.82

£119.76 You Save 20%
What is the HemaGo Pills & Cream Combo?
This unique HemaGo combination from maxmedix is a simple, natural and discreet way to help with the uncomfortable causes and symptoms of piles. It uses its two-step approach to tackle the causes within and the uncomfortable symptoms externally to help soothe and calm piles to help you feel at ease.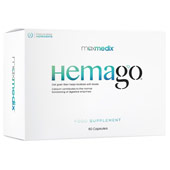 HemaGo Pills
These premium pills use the best natural ingredients including its advanced Fibre Complex to help with the internal causes of piles by supporting the digestive system as well as flow in the rectal area.
Key ingredients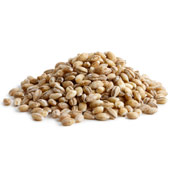 Fibre Complex
The key ingredient within the HemaGo Pills is its broad-ranging Fibre Complex. This includes Psyllium, Wheat Seed, Oat Bran, Rice Bran, Barley Seed and Pectin to help support a healthy digestive system.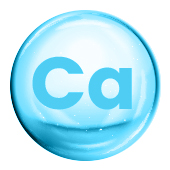 Calcium
Not just for your bones, Calcium is used within the HemaGo Pills formula to help with digestion. This is because Calcium contributes to the normal function of digestive enzymes within the body.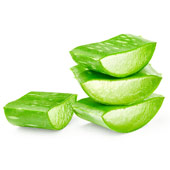 Aloe Vera
Found within the HemaGo Cream, Aloe Vera is popular for being soothing for the skin. With a gentle touch, it can help to calm redness and irritation and provide essential hydration and moisture to the skin.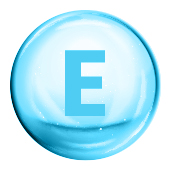 Vitamin E
This popular vitamin is found within the HemaGo Cream due to its natural hydrating and protective properties. This is because Vitamin E is known to contribute to the maintenance of normal skin.
Directions for use
Pills: Take 2 capsules daily with a glass of water and preferably with a main meal. We recommend taking around the same time each day for consistency.
Cream: Using clean fingers, apply the cream directly to the affected area with a gentle circular motion until it is fully absorbed. Use twice a day, once in the morning and once at night. You can use the cream until the symptoms have reduced or for as long as you feel necessary.
These products are both safe to use and, as they are made with natural ingredients, have no known side effects. Please read the full list of ingredients before first use to check for any personal allergens. Consult with your doctor before use if you are pregnant, breastfeeding or on any medications. Not for those under 18.
Full list of ingredients
Pills: Active - Blond Psyllium Seed Extract (Plantago ovata), Calcium (Calcium Chloride), Guar Plant Seed Resin Extract (Cyamopsis tetragonolobus), Wheat Seed Extract (Triticum Vulgare Vill), L-Arginine, Lactobacillus Acidophilus, Oat Seed Extract (Avena Sativa L.), Rice bran extract (Oryza sativa L.), Marsh mallow root extract (Althea officinalis L.), Elm bark extract (Ulmus rubra), Barley seed extract (Hordeum vulgare L.) Pectin, Black pepper fruit extract (Piper nigrum L.). Capsule - Gelatin.
Cream: Aqua (Water), Hamamelis Virginiana Water, Aloe barbadensis leaf extract, Glycerin, Cetearyl Alcohol, Glyceryl Stearate, PEG-100 Stearate, Methylpropanediol, Caprylic/Capric Triglyceride, Vitis Vinifera Seed Oil, Palmitic Acid, Stearic Acid, Bisabolol, Tocopheryl Acetate, Alcohol Denat., Caprylyl Glycol, Menthol, Panthenol, Triethanolamine, Allantoin, Disodium EDTA, Carbomer, Phenylpropanol, Ruscus Aculeatus Root Extract, Citrus Limon Peel Extract, Solidago Virgaurea Extract, Chamomilla Recutita Flower Extract, Lavandula Angustifolia Flower Extract, Calendula Officinalis Flower Extract, Arnica Montana Flower Extract, Helianthus Annuus Flower Extract, Rosmarinus Officinalis Leaf Extract, Potassium Sorbate, Sodium Benzoate, Phenoxyethanol, Benzoic Acid, Dehydroacetic Acid.
Customer Reviews
At ShytoBuy we strive to offer the best possible customer service and we take great pride in the feedback we have received from our customers.
Outstanding

4.5
81.54% based on 12 Reviews

* Results may vary from one person to another.