Male Edge
Device | Male Enhancement Device
Size - an idea men everywhere are definitely preoccupied by! The Male Edge extender is a powerful player in the male enhancement market, and has led the way in comfort and convenience for over a decade. Its lightweight design and traction method makes no compromises on your male enlargement and enhancement aspirations, so that you can finally feel the confidence you've been longing for.
Innovative male enhancement device
Decades of expertise & understanding
Superior quality materials
For comfort, discretion & ease
Thousands of satisfied customers globally
Free Delivery on all UK orders over £35.
What Is Male Edge?
A lightweight plastic device, the Male Edge is designed to help you move toward your male enlargement goals. The lightly stretching method is accessible, convenient and discreet, working gradually over time with a scientifically regarded approach. The kit includes everything you need to begin your journey and see it through to your own satisfaction! Male Edge extender results are leading to review after review, with before and after pics flying across the internet. If you're asking, does Male Edge really work - try it now and discover male enhancement for yourself!
Can A Penis Extender Help Me?
Definitely! There are man everywhere looking to enjoy fast penis enlargement through natural growth - and that means length and girth! Especially when it comes to a satisfying, happy and confident sex life, this traits are crucial. A penis enlarger that uses traction can make enormous, spectacular changes, that will make any man feel like a sex god. With the right penis extender kit, you can enjoy the growth in girth and more you've always wanted.
How Does Male Edge Work?
The method here is incredibly simple! A light stretching force is applied, that over team aims to stimulate the development of new tissues. Detailed scientific research has backed up this method for many years - but the Male Edge extender takes a dedicated stand. Perfectly created to trigger this process with everyday wear, this device is light, comfortable and easy to wear.
What's more, each kit - of which there are three - allows you to make the investment for yourself. The essentials are universally covered, with a ruler, zip-up box, at least one extra strap, training diary, and access to an online instructional video, community forum, and Official Male Edge Program included with every Male Edge Extender. For the extra accessories included in upgraded kits, look below.
| | Basic | Extra | Pro |
| --- | --- | --- | --- |
| | | | |
| Extra Rubber Straps | 1 | 2 | 4 |
| MaleEdge Travel Bag | - | 1 | 1 |
| Protection Pads | - | 1 | 2 |
| Cohesive Gauze | - | - | 1 |
Male Edge Instructions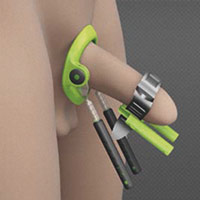 Separate the front piece from the rods, and then place the ring around the base of your organ and leave it to rest there.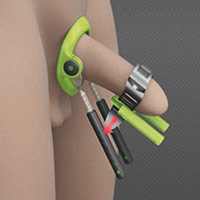 Place and tighten the strap behind the glans.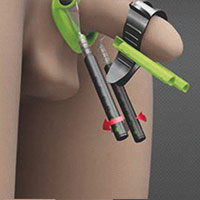 Rotate the rods counter clockwise for a quarter turn, and pull the rods outward to the desired length.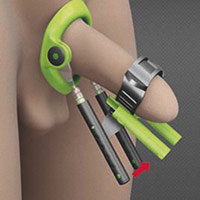 Rotate the rods clockwise until they click. When they're in the right position, push the rods toward your organ and click them into place with your comfort strap.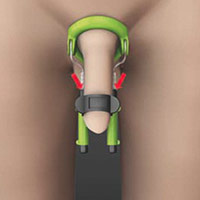 You can then move the entire device to the most comfortable position for you.
The World Of Male Enlargement
Let's be honest - a man's penis has an enormous impact on his sex life! Lack of confidence in girth and length can lead to many avoiding encounters altogether. But the world of male enhancement has a lot to offer a man looking to improve sex, as any review will say. Growth of the penis is being sought after more than ever, with many investing in a penis enlarger. This might mean a penis extender - a specific type of tool that uses gentle yet powerful stretching motion to achieve enlargement and growth overall. Girth and length can both be targeted with the Male edge!
Guidance
So, you may be wondering, does this work for all men of all penis sizes. Absolutely, all men if they use the device correctly if they make correct usage of the Male Edge extender. Everyones bodies is different so the outcomes will vary from each individual. We are that confident in this male-edge device, each and every device comes with a one year warranty. You may also be wondering, are there any side effects? So long as you use the device safely, there have been no know or reported side effects, which won't affect quality of erection fertility, urination or stamina. You must be a minimum of 18 years of age to purchase a MaleEdge penis extender from ShytoBuy.
Read More
Customer Reviews
At ShytoBuy we strive to offer the best possible customer service and we take great pride in the feedback we have received from our customers.
Outstanding

5
88.89% based on 8 Reviews
* Results may vary from one person to another.