Discreet Service
Plain packaging and discreet billing.
Free UK delivery on orders over £35
Save on postage today
Customer Data Protection
Your data is safe and secure with us

ID Lubricants
The makers of ID Lubricants have specialised in high quality, convenient and long lasting lubricants for the past 20 years. As leading manufacturers in the lubricant industry, men and women use them worldwide, often as a crucial part of solo play, foreplay and various sexual activities. ID Lubricants have a huge portfolio of different lubricants to suit whatever the need, want or kink!
Read More
All Products In This Category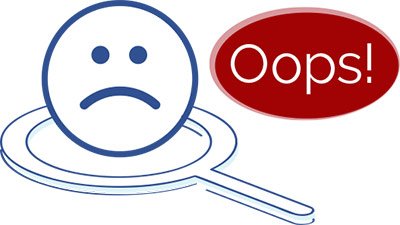 No Result
The filters you have chosen didn't match any of our products. Please reset the filter and modify your search.
ID has achieved much success as a result of their true innovation and real passion for lubricant products. They strive to make their products more innovative and advanced compared to any other competition available while offering numerous options of choice.
It's becoming more and more common to use lubricants for individual use as well as for couples, they are generally seen as a great addition to sex. As always, it's important to choose a brand you trust, which will work effectively and without any side effects. The ID range is committed to providing a variety of products to meet many different needs and has so far successfully met demand by moving with new trends, uses and reasons for lubricants.
When you use lube in the bedroom, it doesn't have to be for a particular reason such as discomfort or dryness. More often than not it is also used simply for fun. This 'fun factor' keeps couples connected and may maintain the spark in a relationship. For many women, using a lubricant around the time of menopause can be helpful. This is because the time leading up to and around menopause can result in vaginal dryness because of a dip in oestrogen levels. Due to the reduction of natural lubrication present in the vaginal tissue, this can sometimes make women being less flexible than they once were, meaning sex can be less enjoyable or even painful. Whatever your reason for using lube, ID Lubricants ensure that their range is diverse enough to help you find the perfect one.
The ID range are able to achieve facilities certified to produce 510k medical devices by the FDA. This is a huge amount, which enables the ID range to diversify globally while meeting a wide range of demand from up and coming vendors on the international market.
The unique formula integrated into the ID range is well trusted, as is the inspired design and years of research of commitment since 1993. So far this brand has successfully met consistently raising demand from customers across the world. With ID providing the ultimate choice and variety of products they surely have a selection to suit every person's mood, need and taste.
*It is important to note that the results of our products may vary with each individual user. You should always use these products alongside a nutritionally balanced diet and a regular exercise regime. All customer reviews found on this website are genuine.