Discreet Service
Plain packaging and discreet billing.
Free UK delivery on orders over £35
Save on postage today
Customer Data Protection
Your data is safe and secure with us
Viaher Intimacy Patches
30 Patches | Female Libido Enhancer
Overview
The Viaher Intimacy Patch is designed to act as a natural stimulant for the female libido. Its patch form means you don't need to worry about remembering pills, you simply apply one convenient patch a day! Take back your intimate moments with this handy patch that helps provide energy and power when it's needed the most.
Premium female intimacy patch
With Ginseng, Ginkgo Biloba & Guarana
Safe for the skin
Direct delivery of active ingredients
Just 1 patch a day
Hassle-free & discreet
buy 1

£12.99

buy 2

£23.38

£25.98 You Save 10%
buy 3

£31.17

£38.97 You Save 20%
What Is The Viaher Intimacy Patch?
The Viaher Intimacy Patch is a handy and natural product that helps to increase libido in women. It is easy-to-use and completely discreet so that you don't need to worry about pills or awkward questions. The product aims to provide you with energy in your intimate moments, making your performance more satisfying for both parties.
Key Ingredients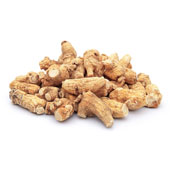 Panax Ginseng Root
Ginseng is believed to have a wide range of physical benefits, from boosting energy to lowering blood sugar and cholesterol levels. What's more, it has been reputed as an aphrodisiac! In traditional Chinese practice, this unique ingredient has been used to enhance sexual behaviour.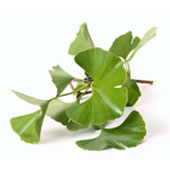 Ginkgo Biloba Leaf
This ingredient has been taken from one of the longest living trees - a lifespan up to 1000 years! With these strong and virile roots, the leaf has been studied for its ability to help with healthy circulation, which is considered a key factor in aiding sexual performance.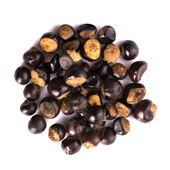 Guarana Seed
Commonly found in Brazil, the Guarana Seed is a natural resource that is known to have similar effects to caffeine, meaning it is commonly used to enhance energy levels and athletic performance. Plus, it can reduce fatigue and improve mental alertness and focus!
Directions For Use
Ensuring your skin is clean, dry and free of hair, apply a new patch directly onto any area of the arm, thigh, back or shoulder (avoid the face, neck and genital area). Replace with a new patch every 24 hours and apply in a new position each day. Do not place the patch on any skin irritation. Apply one patch per day. For external use only.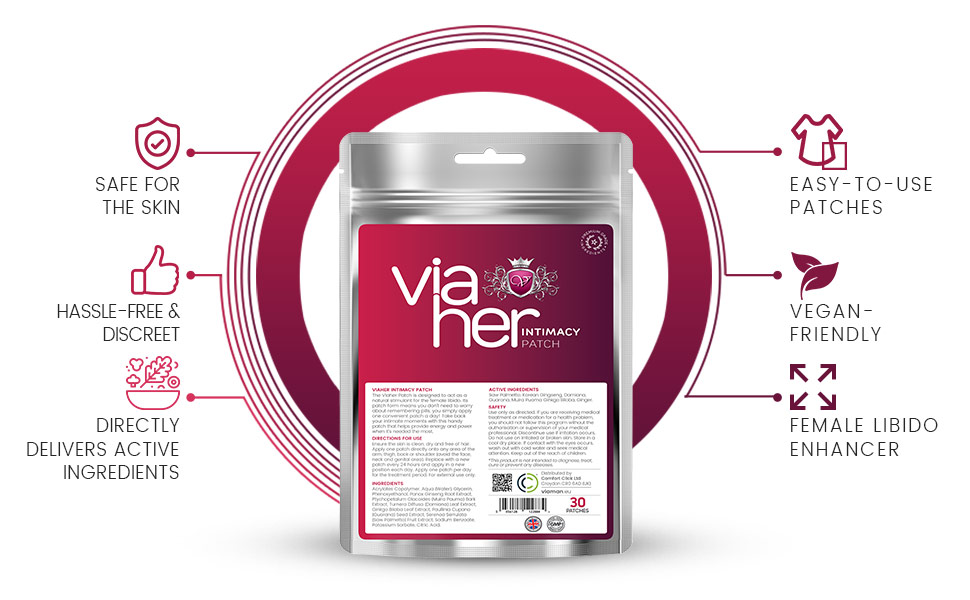 Ingredients
Acrylates Copolymer, Aqua (Water), Glycerin, Phenoxyethanol, Panax Ginseng Root Extract, Ptychopetalum Olacoides (Muira Pauma) Bark Extract, Turnera Diffusa (Damiana) Leaf Extract, Ginkgo Biloba Leaf Extract, Paullinia Cupana (Guarana) Seed Extract, Serenoa Serrulata (Saw Palmetto) Fruit Extract, Sodium Benzoate, Potassium Sorbate, Citric Acid.
Frequently bought together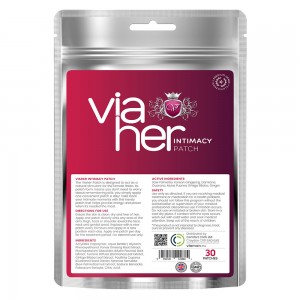 +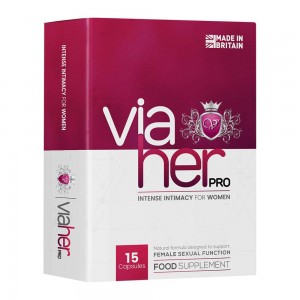 ViaHer Pro
15 Capsules | Supplement for Intense Intimacy for Women
£22.99

* Results may vary from one person to another.