Discreet Service
Plain packaging and discreet billing.
Free UK delivery on orders over £40
Save on postage today
Customer Data Protection
Your data is safe and secure with us
Manuka Naturals Ringworm Combo
Overview
Created as a 3 part combination to help protect and care for the skin, the Manuka Naturals Ringworm Combo is a gentle way to make the most out of the remarkable manuka plant. Made using a unique composition and formula for each product, this range makes use of a range of skin-loving ingredients alongside manuka, including a host of aromatic essential oils.
Manuka Soap, East Cape Manuka Oil 25% & Cream
Uses the antibacterial triketone compounds in Manuka
Helps with irritation, itching and redness
Aids in nourishing and protecting the skin
With lavender, lemon myrtle and sweet almond oil
Made using natural ingredients with no artificial colours
Each product in the Manuka Naturals Ringworm Combo were specifically chosen for how they can work in perfect harmony for the skin. The combo features 3 products; the East Cape Manuka Oil 25% is designed for targeted use on the skin whilst the East Cape Manuka Cream to help nourish wider areas. The Manuka Soap then compliments these two perfectly as it is the most versatile and its uses can be tailored for each person's specific skincare needs.
Product that you are looking for is no longer available.
What Is Ringworm?
Also known as Tinea, Ringworm is a common fungal infection that most generally affects the skin on the body, scalp, feet or groin. Contradictory to the name, Ringworm is not due to worms, but actually a fungus that causes a ring-shaped rash that can be itchy and red as well as blister or ooze. It is a highly contagious infection that can be spread through contact with an infected person, animal or object. It can also commonly occur amongst those that sweat a lot as the fungus thrives in hot and damp conditions.
Manuka Soap
So much more than just your everyday cleanser, the Manuka soap contains a premium blend of essential oils and is designed as a natural way to care for the skin on a daily basis. Thanks to its unique composition of ingredients, it can help to clean, cleanse and protect the skin but whilst still nourishing and hydrating. Alongside it's amazing fusion of ingredients, what makes this soap so special is its many potential uses and applications. It can be used as a natural hand sanitiser, an all-body cleanser, a luxurious bath soap or as a simple way to help support the skin's immunity against bacteria. This makes it a pivotal part of this Manuka Naturals Combo.
East Cape Manuka Oil 25%
This natural blend combines premium manuka with skin-friendly essential oils to make a powerful yet still gentle way to use manuka on the skin. What makes the manuka oil such high quality is how it is made using only the best manuka plants available, sourced from a specific area in the remote East Cape of New Zealand. The manuka plants here are said to be some of the best in the world as after research it was found that they contained the highest level of triketone compounds, giving the oil special properties that can be beneficial for the skin. For more on the manuka research, click here.
East Cape Manuka Cream
Just like with the soap and the oil, the East Cape Manuka Cream is formulated using premium and pure manuka oil but combines it with a host of popular skincare ingredients. This makes it a gentle way to look after the skin whilst still receiving all the benefits of manuka. Designed to help balance the skin's flora to aids its resistance to many common skin issues, it was found that the manuka oil was useful against fungus. According to research conducted by the University of Otago, it was found that the manuka oil could combat different types of fungus that causes issues such as ringworm and unwanted body odour.
Ingredients
Manuka Soap: Sodium Palm Kernelate (Palm Oil, Palm Kernel Oil) ,Leptospermum Scoparium Oil (Manuka Oil), Helianthus Annuus (Sunflower) Seed Oil, Backhousia Citriodora Oil (Lemon Myrtle Oil), Titanium dioxide, Galactaric Acid, Citral (Lemongrass Oil fraction), Terpinen-4-ol (Tea tree Oil fraction), Cedrol (Cedarwood Oil fraction).
East Cape Manuka Oil 25%: 25% East Cape Manuka oil from New Zealand, Tea Tree Oil, Lemon Myrtle oil and Lavender oil in a Sweet Almond oil base.
East Cape Manuka Cream: Distilled water, Sweet Almond oil, Glycerin, Manuka oil, Stearic acid, Stearyl alcohol, Cetyl alcohol, emulsifier, TEA, Lavender oil, Lemon myrtle oil, preservative.
How To Use
Each component of this combo has been chosen for its ability to aid the skin and together they work in perfect harmony. There is no specific order in which to use these products as it is completely dependant on the specific needs of each person's skin.
Manuka Soap: Apply to wet skin and massage using circular motions. This is a natural soap so it is gentle enough for everyday use.
East Cape Manuka Oil 25%: Apply to the desired area of skin and allow it to fully absorb. This can be done 1-2 times daily. Although this is already in an essential oil blend, you can also use a carrier oil such as vegetable oil if looking to use on larger or more sensitive areas.
East Cape Manuka Cream: This cream is easy to use and is quickly absorbed. Simply massage the cream into the desired areas as required and allow it to fully soak into the skin.
Frequently bought together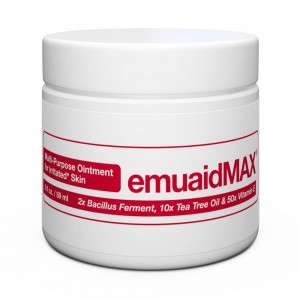 +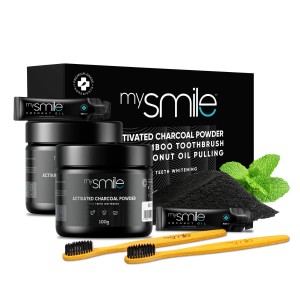 * Results may vary from one person to another.