Discreet Service
Plain packaging and discreet billing.
Free UK delivery on orders over £40
Save on postage today
Customer Data Protection
Your data is safe and secure with us
Manuka Naturals Foot and Nail Combo
Manuka Soap, Oil and Cream Package
Overview
Designed as a 3 part combination to help with protecting the skin, the Manuka Naturals Foot and Nail Fungus Combo is a natural way to receive the benefits of the manuka plant. With its unique collection of ingredients, including the famed manuka oil, this combo is the ideal way to give your skin what it needs.
Manuka Soap, Pure East Cape Manuka Oil and Cream
Uses the antibacterial triketone compounds in manuka
With lemon myrtle, lavender and sweet almond oil
Helps with itching and unwanted odours
Aids in protecting and nourishing the skin
Uses natural ingredients with no artificial colours
Product that you are looking for is no longer available.
What Is Foot And Nail Fungus?
Fungal skin infections are caused by different types of fungi that invade and grow on the skin. There are many different types of fungal infections but the two main ones for the feet are Athlete's Foot (Tinea pedis) and nail fungus (Tinea unguium).
Athlete's Foot -
Athlete's foot is a common fungal infection that makes your skin itchy, flakey and red. The fungus grows in warm and damp conditions which is why it is so commonly found on the feet and between the toes. This is also why it has been known as athlete's foot as it is common for athletes to sweat a lot which provides perfect conditions for the fungus to grow and thrive. Around one in six people in the UK suffer from athlete's foot and is a widely spread infection. This is because unlike many other skin infections, athlete's foot isn't just spread by physical skin-to-skin contact. Simply by walking barefoot through contaminated and damp floors can spread the fungus and it could even be spread to other body parts if you touch affected feet and don't wash your hands.
Nail Fungus -
A fungal infection in the nail occurs from an overgrowth of fungi in, under, or on the nail. It usually starts on the edge of the nail and spread across to the base. When this happens the nail can discolour and appear crumbly or flakey. It if worsens it can also become painful when walking and wearing shoes. As with athlete's foot, nail fungus thrives in warm and damp conditions, making them a lot more common on the toes rather than the fingers. A fungal nail infection can also be spread in a similar way to other infections.
Pure East Cape Manuka Oil
If you are looking for the strongest way to use manuka, then the Pure East Cape Manuka Oil is the way to go. Containing only 100% pure manuka oil from the East Cape of New Zealand, this essential oil is made from what is considered the best manuka available. This is because the manuka plants found in the remote East Cape are said to have the highest levels of naturally occurring triketone compounds, making them the most sought-after. This high-quality essential oil is then made from wild harvested manuka plants from this region that then go through a steam distillation process and with no other ingredients or oils added, makes a 100% pure manuka oil.
For more information on this research into manuka oil, please click here.
Manuka Soap
So much more than just a way to help clean your skin, Manuka Soap is amazing because of its number of versatile uses. Made from natural ingredients including a unique essential oil blend, this soap is a simple way to help take care of the skin. Designed to help cleanse and protect, this premium soap harnesses the potential antibacterial qualities of manuka and uses them to help balance bacteria levels on the skin. It can also be used as a simple sanitising soap or a luxurious way to keep yourself feeling clean and fresh.
East Cape Manuka Cream
Formulated using a combination of pure Manuka oil and other beneficial skin care ingredients, this East Cape Manuka Cream is a gentle way to care for your skin and still receive the greatness of manuka. Designed to help with balancing the skin's flora to make it more resistant to common skin issues, it was found that the manuka oil within the cream was useful against fungus. According to research into manuka oil by the University of Otago, it was found that it could combat fungus that causes issues such as athlete's foot, nail fungus and foot and body odour.
Ingredients
Manuka Soap: Sodium Palm Kernelate (Palm Oil, Palm Kernel Oil) ,Leptospermum Scoparium Oil (Manuka Oil), Helianthus Annuus (Sunflower) Seed Oil, Backhousia Citriodora Oil (Lemon Myrtle Oil), Titanium dioxide, Galactaric Acid, Citral (Lemongrass Oil fraction), Terpinen-4-ol (Tea tree Oil fraction), Cedrol (Cedarwood Oil fraction).
Pure East Cape Manuka Oil: 100% pure East Cape manuka oil from New Zealand.
East Cape Manuka Cream: Distilled water, Sweet Almond oil, Glycerin, Manuka oil, Stearic acid, Stearyl alcohol, Cetyl alcohol, emulsifier, TEA, Lavender oil, Lemon myrtle oil, preservative.
How To Use
As this combo is designed to work together in harmony with the skin there is no specific order in which to use these products as it depends on your skin and its needs. Here is how you can use each individual product in the combo:
Manuka Soap - Apply to wet skin and massage using circular motions. This is a natural soap and is gentle enough for everyday use.
Pure East Cape Manuka Cream - Simply apply the oil to the desired area and allow it to absorb. As pure essential oils can be strong, you can dilute with vegetable oil or a carrier oil if preferred for more sensitive skin. You can also add a few drops to a footbath or massage the diluted oil into the feet.
East Cape Manuka Cream - This cream is simple to use and is quickly absorbed. Simply massage the cream into the desired areas as required and allow it to absorb.
Frequently bought together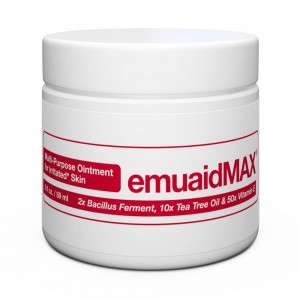 +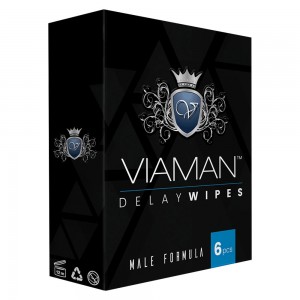 * Results may vary from one person to another.