100% Discreet Service
We offer discreet packaging, billing & delivery
Free UK Delivery
Enjoy free shipping on orders above £40
Customer Data Protection
Your data is safe and secure with us
Why use the CC Fabulous Combo?
A full, firm bust is the first, preeminent marker of the vital female form. In the Fabulous Breasts Combo Pack, both Tabs and Cream are optimally combined, with powerful botanicals ideally balanced to suit women's bodily needs. For women longing for lifted, plumper, voluptuous breasts, this dream team combination could be the next great step forward. You can invest in a program of products that are specifically engineered to help you achieve your desired bust.
The Fabulous Breasts Combo Pack utilises eleven rare herbals across two products, each one of which is chosen with the utmost care and attention to feminine needs and desires. With high amounts of Calcium, which is known to support healthy muscles, breast tissue is perfectly upheld, and deeply nourishing, revolutionary Allantoin, you can confidently walk into a beautified and confident future.
Perfect Femininity
A voluptuously curving silhouette has been desired by many since time began. Ancient Greeks' worship of their goddess Aphrodite led to Hollywood's adoration of to Marilyn Monroe, and still today the hourglass shape is considered the ultimate in womanliness. However, many of us wish that Mother Nature and time itself had been more generous with their gifts! And in a world driven more and more by appearances, increasing numbers of women are left feeling a bit lacking. Cosmetic surgery seems to be becoming a go-to for modern women - but there's no guarantee of a natural-appearing, side effect-free result, as anyone can see from magazines and newspapers. Wouldn't the dream solution offer a gentle, holistic approach, that we can incorporate into our daily lives?
Formulas for the Future
Increasingly, researchers are looking to provide women with alternatives to invasive methods, often with natural factors that can be included in convenient capsules and soothing creams. Phytoestrogens are increasingly used amongst women to naturally enhance the appearance of their curves. At the same time, healthy circulation is believed to be vital to a beautiful and bountiful body. In terms of hydrating moisturisation, people are turning to natural plant extracts, instead of synthetic chemicals. Some have been found to have keratolytic qualities, which means they can enable cells' moisture retention, while helping outer skin cells to naturally shed. Harnessing all these natural factors means that new, innovative products are brought to us everyday, helping to find new ways of achieving pert, full and lifted breasts.
Fabulous Breasts Combo Pack
The tablets and cream have been uniquely designed to work together in harmony from both without and within, aiming to leave you with the appearance of plump, full, lifted breasts. Both begin with natural botanicals that have been selected with the intention of satisfying women's needs. Without painful, risky, expensive surgery, they aspire to provide a voluptuous, curving bust line. Tablets and cream both take advantage of ancient knowledge, using herbs that have passed through generations of women, now given to you in two ideal forms. This all-encompassing, holistic program is simple and pleasant, and ideal for every woman.
Combo Pack Directions
Fabulous Breasts Tabs are ideally simple and easy, slotting into your routine with minimal effort. Take three tablets everyday with a large glass of water, ideally before a meal at approximately the same time each day. A soothing, hydrating formula, the Fabulous Breasts Cream is sure to be a pleasant daily essential. Every morning and night, apply a thin layer to the entirety of each breast, massaging in a circular motion and ensuring its absorbed before dressing. We recommend using both the tabs and cream for at least three months, in addition to investing in long-term use, to get the best out of both.
Fabulous Breasts' Natural Ingredients
The tablets and cream are jam packed with precisely chosen botanicals, with the clear idea of benefitting women's bodies. Herbs passed down the generations, handed from mother to daughter, are included in precisely measured, perfect amounts, for the creation of two ideal products. Here are some of those wonderful ingredients:
Key Tab Ingredients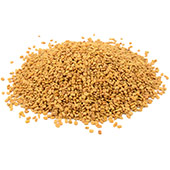 Fenugreek
Sometimes called Methi, this culinary herb most often grows in the sandy soils of the Middle East, traditionally utilised for thousands of years by women to naturally fill the feminine chest. It's especially linked to the image of voluptuous fertility. Find out more.

Fennel Seed
Fennel is used around the world as an aromatic spice and beloved food flavouring. It has historically been seen as useful for women's bodies overall, even considered a 'female' herb, used to help with irregularities and life's changes, and to plump breasts' appearance. Click here for more.

Saw Palmetto
Traditionally used with the aim of naturally exaggerating women's breast volume, the berries grow on small palm trees on tropical coastal plains. They seem to have beneficial impact on breasts, due to their phytosterol content. Find out more.
Key Cream Ingredients

Allantoin
Sourced from traditional herbs comfrey and chamomile, Allantoin is the so-called 'Miracle Ingredient', an active principle in many creams, serums and cleansers. It's a known keratolytic, helping cells to retain moisture, while aiding natural exfoliation. Read more here.

Hops Extract
Best known for their use in beer, Hops were also used by Ancient Greek, Roman and Chinese people. Recently, study has linked it to potentially phytoestrogenic compounds. Extracts are also now considered useful in protecting skin from sagging and stretch marks, plumping up curves.

Vitamin E
A vital, body-loving compound, it's now included in topical skincare products. In particular, it's known to protect cells from oxidative stress. It can revitalise, protect and strengthen skin. Recent research has also suggested its amazing capabilities.
Full Ingredients
Tabs - Saw Palmetto berry (Serenoa repens), Calcium (calcium carbonate), Fenugreek seed (Trigonella foenum-graecum), Fennel seed (Foeniculum vulgare), Cumin seed (Cuminum cyminum), bulking agent: E460, thickener: E466, Blessed thistle (Centaurea benedicta), Dong Quai (Angelica sinensis), Chili pepper (Capsicum annuum), colour: E171, anticaking agents: E570, E572, emulsifier: E465, humectant: E1518, colour: E172, anticaking agent: E551, acidity regulator: E553b, glazing agent: E903.
Cream - Aqua, Glycine Soja Oil, Glyceryl Stearate, Glycerin, Cetyl Alcohol, Prunus Amygdalus Dulcis Oil, Cetearyl Alcohol, Allantoin, Calendula Officinalis Flower Extract, Ceteareth-12, Ceteareth-20, Cetyl Palmitate, Helianthus Annuus Seed Oil, Humulus Lupulus Cone Extract, Parfum, Propylene Glycol, Retinyl Palmitate, Tocopherol, Tocopherol Acetate, Ethylhexylglycerin, Phenoxyethanol
Why buy the combo?
Our CC Fabulous combo is the ideal natural solution to help enhance your breasts from both the inside and out. Both the cream and tablets have been formulated to work together to provide optimal results! Buy the combo today and get 10% off!
Do they really work?
A quick look at our reviews will show the amazing effects our customers have seen. Not only do our customers love the products, but this industry-leading formula has been working wonders and helped women all around regain confidence on a day to day basis.
Are there any negative side effects?
Due to all-natural botanical ingredients, there are no known negative side effects, please check with your medical practitioner in case of any allergies.
Frequently bought together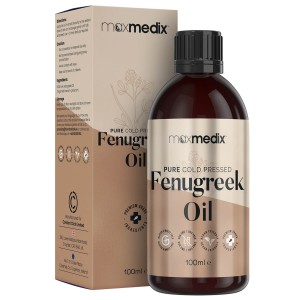 +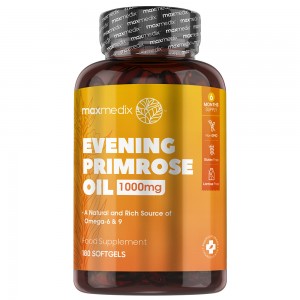 Customer Reviews
At ShytoBuy we strive to offer the best possible customer service and we take great pride in the feedback we have received from our customers.
Outstanding

4.5
89.60% based on 24 Reviews

* Results may vary from one person to another.