Discreet Service
Plain packaging and discreet billing.
Free UK delivery on orders over £35
Save on postage today
Customer Data Protection
Your data is safe and secure with us
Volume500
30 Capsules | Enhanced Masculine Output
Overview
Masculinity is a complex matter, many factors play into it! But the volume of a man's essential fluid can be one of the most important, underlying influences on his feelings of power and strength. Volume500 tablets were specifically created so that you can take steps to enjoy maximum empowerment in this area. A combination of scientifically tested natural herbs, minerals & vitamins gives you the heightened sense of vigour you seek.
Ideal for increased volume & quality
Potent herbal, mineral & vitamin blend
Includes Zinc for sustained fertility
Enhanced with Ginseng & Asparagus
Take one capsule everyday
Free Delivery on all UK orders over £35.
The Question Of Manhood
There are many factors that play into a man's sense of confidence - and volume of semen is one of the most important! Sperm quality men produce is also crucial. What's more, this component of potent sensuality is often thought of as associated with virility, strength, vigour and performance. If this is a concern for you, knowing how to enhance your seminal fluid can be tricky to approach. But natural elements can provide an ideal way forward, and if combined into an expert blend can truly affect sperm and leave you feeling remarkably empowered.
Volume500
To help you address your deepest masculine needs, botanical herbs are expertly fused in the Volume500 capsules. Vitamins and minerals are also added, so that you know you're getting a holistic, all-encompassing methodology. Beginning with Ginseng, one of the world's most renowned stimulators to the masculine body, a choice handful of factors are added to bring the tablets to their greatest strength. All you need to do is take one of these every day, and feel an enhanced fortitude in every bedroom encounter.

Fucus Vesiculosus
This North Sea seaweed has been associated with strength, vigour and heightened masculine output. Rich in Iodine, this is thought to accelerate bodily rhythms to increase production of essential fluids.

Saw Palmetto
This small, potent palm tree is a rich source of fatty acids, to fuel the body from the inside out. Increasing interest from the male virility industry is linking it to boosted masculine energy and power.

Ginger
This vigorous plant root has long been considered to heighten human physical desire. It's also thought to have an exciting, energising effect on many parts of masculine anatomy.

Vitis Vinifera
Grapes have been known as the 'Tree of Life', due to their regenerative traits, for many years. They have now been found to contain rich polyphenols, and are linked to healthy blood vessels and circulation.

Asparagus
Often thought of as a natural aid to physical passion and enjoyment, this popular vegetable has been connected with heightened masculinity. For some time it has also been considered to heighten output quality.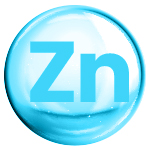 Zinc
Known to contribute to normal fertility and reproduction, Zinc plays a key role in many other bodily functions, such as protein and DNA synthesis and the immune system. Your manly body's strength is sustained.
Full Ingredients
Ginseng (Panax ginseng), Fucus (Fucus vesiculosus L.), Celery (Apium graveolens L.), Garden asparagus (Asparagus officinalis L.), Safflower (Carthamus tinctorius L.), Saw palmetto (Serenoa repens), Ginger (Zingiber officinale), Grape (Vitis vinifera), Zinc (Zinc oxide), Vitamin B2 (Riboflavin), Selenium (L-selenomethionine), Thickening Agents (hydroxypropyl methylcellulose, maltodextrin, microcrystalline cellulose).
Directions
The Volume500 tablets are an ideally simple and easy way to heighten your masculine confidence. They are also incredibly discreet - nobody ever could find out! Take one tablet with a large glass of water everyday. We recommend consumption at the same time every day, and prolonged use, to enjoy the continuous benefits.
Cautions
The Volume500 tablets are ideally created to coordinate with your body, but you should consider a few factors before taking. Check full ingredients prior to first time use, just in case they include anything to which you are personally allergic. You should also be aware that they are not intended to address any specific conditions or diagnoses.
Customer Reviews
At ShytoBuy we strive to offer the best possible customer service and we take great pride in the feedback we have received from our customers.
Outstanding

5
90.91% based on 10 Reviews

* Results may vary from one person to another.