ViaGel for Men
30 ml Gel | Intimate Sensual Sensitivity Gel
We all want to experience our bedroom passions to the max - but sometimes, we may wish we could enhance those pleasurable sensations! ViaGel for Men is a popular stimulating gel that's especially designed for the masculine organ, aiming to enhance sensitivity in a discreet, simple and easy way. This convenient yet potent little pump bottle is ready and waiting to take its place in your bedroom.
To intensify sensual sensitivity & pleasure
For enhancing passionate experiences
With Capsicum Frutescens Fruit Extract
Convenient and easy to use
Zingy, fresh scent
Suitable for use with latex condoms
Vegan
Gluten-free
Vegetarian
Free Delivery on all UK orders over £35.
Male Sensitivity
Sensual pleasure is a delicate matter - and one about which we can all become embarrassed! Many men experience a decrease in sensitivity over time, whether its due to a little too much hands-on activity, or simple factors like dry skin, poor blood flow and nerve issues. Some might just feel they're not enjoying sensual experiences as much as they might like! What many such men may share, however, is a desire for a discreet, pleasurable, light-touched approach, that they can use to boost every heated moment.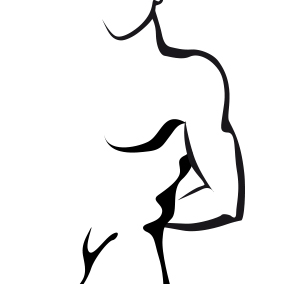 ViaGel For Men
Understanding how important sensual pleasure can be, Cobeco created an expertly formulated gel, that strives to enhance the feelings you experience during intimacy. With an exceptionally careful, considered approach to the male organ, a perfect amount of Capsicum Frutescens Fruit Extract, from hot peppers, is incorporated. Balanced with soothing, caring factors, it seeks to excite, invigorate, energise and stimulate your body. ViaGel for Men is uniquely formulated so that you can make the most of your manhood.
A man's intimate regions are more than a physical organ - they can be the source of significant feelings of masculine pride and even identity. So when we don't feel all that we're sure we should during times of excitement, it can be disappointing and even disempowering. Striving to aid you in achieving more positive sensations, ViaGel for Men uses a unique blend of powerful factors to stimulate, excite, energise and invigorate your body.
Full Ingredients
Aqua, Glycerin, Propylene Glycol, Alcohol Denat, Carbomer, Sodium Benzoate, Potassium Sorbate, Polysorbate 20, Disodium EDTA, Vanillyl Butyl Ether, Helianthus Annus Seed Oil, CI 19140, CI 42051, Capsicum Frutescens Fruit Extract, Aminomethyl Propanol.
Directions
ViaGel for Men is intended to become a go-to product in your bedroom. Simply apply the gel to your intimate masculine parts, and glide over the whole surface, working down from the head. You can re-apply as much and as frequently as you like. Be sure to check the full ingredients, just in case they include anything to which you are personally allergic. For added reassurance, conduct a patch test.
Read More

ViaGel for Men
30 ml Gel | Intimate Sensual Sensitivity Gel
Customer Reviews
At ShytoBuy we strive to offer the best possible customer service and we take great pride in the feedback we have received from our customers.
Very good

4
66.67% based on 6 Reviews
* Results may vary from one person to another.