Discreet Service
Plain packaging and discreet billing.
Free UK delivery on orders over £35
Save on postage today
Customer Data Protection
Your data is safe and secure with us
Spectral.CSF
60 ml Spray | Hair Revitalising System For Women
Overview
Hair is truly a woman's crowning glory - so for some of us, it's fading away can be a depressing development! At the same time, we may well be unsatisfied by shop offerings, which tend toward superficial volumising effects. So that you can specifically target the areas from which your worries emerge, DS Laboratories has expertly blended the Spectral.CSF formulation in an adaptable-application bottle.
To revitalise, strengthen & protect women's hair
With innovative Aminexil™ complex
Stimulating L-Arginine amino acid
Enriched with Ginseng & Aloe Vera
Apply twice daily with spray or dropper
Clinically Proven
Expert Formula
Paraben free
SLS free
Free Delivery on all UK orders over £35.
Her Crowning Glory
Hair is one of a woman's most important physical assets - wherever we look, from magazines to movies, we can see stars with luscious, flowing locks. So when our own tresses show a depleted, lifeless look, we can be left feeling decidedly lacking in confidence. Despite the enormous number of products available that specifically target men, there are relatively few that aim to address women's needs. Those that do may be decidedly lacking in any advanced technology, and instead seem to merely superficially plump hair's appearance. Wouldn't it be great to find a product that was particularly designed for the needs of female hair, and that could be applied precisely where needed?
Nanosome Technology
To amplify any scalp application, factors included need to be absorbed in optimum concentrations, consistently and deeply, as well as staying where it is placed for the necessary time period. Uniquely intending to achieve these aspirations, nanosome encapsulation wraps the pure active ingredients inside miniscule liposomal microspheres. The special composure of these, made of phospholipid bilayers, is intended to very closely resemble the human scalp. In summation, nanosome technology aims to deeply penetrate the scalp, followed by a gradual release of ingredients.
Spectral.CSF
If anybody knows how important hair is to our sense of confidence, especially in women, it's DS Laboratories! In order to satisfy your unique needs, they crafted the Spectral.CSF formula with exceptional care, choosing each factor with precision. Contained in a dual-application bottle, for either spraying or dropping, you can adapt its use to your special requirements. Overall, Spectral.CSF intends to fortify, revitalise, and protect.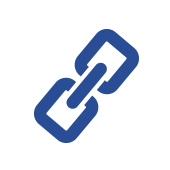 Strength
In order to look truly vital and alive, strength and elasticity in hair are crucial. Patented diaminopyrimidine oxide Aminexil™ is used around the world to address the worry of hair-thinning. Panax ginseng is used to reinvigorate each strand.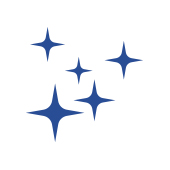 Vitality
A peptide whose composition includes leucine, glutamic acid, glutamine, lysine, and threonine, Octapeptide-2 is used to maintain a vital look.L-Arginine, seen to convert to Nitric Oxide for circulation, is used to stimulate the scalp.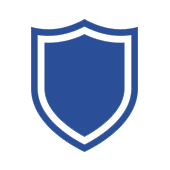 Protection
Malus domestica, a liposomal extract of apple stem cells, is used to protect from ageing and environmental stressors that can weaken the hair. Copper contributes to both protection from oxidative stress and normal hair pigmentation.
Complete Ingredients
Water, Propylene glycol, Glycolic acid, Lactic acid, Adeno­sine, Hydroxyethylcellulose, Aloe barbadensis leaf juice, Phenoxyethanol, Polysorbate 20, Caprylyl glycol, Malus domestica fruit cell culture extract, Diaminopyrimidine oxide, Fragrance (parfum), Panax ginseng extract, Hexamidine diisethionate, Copper tri-peptide-1, Glycerin, Xanthan gum, Acetyl tyrosine, Arginine, Zinc gluconate, Lecithin, Propanediol, Glycine soja (soyabean) oil, Octapeptide-2, Disodium EDTA.
Directions
Spectral.CSF is sure to become a highly satisfying addition to your everyday haircare routine. Twice everyday, apply 1 ml with the dropper or 10 pumps of spray, directly to the area of concern. Massage the liquid evenly into the entire region, and do not rinse away. Although it is best applied to clean, product-free hair, it should be used consistently in either case.
Guidance
Although each and every DS Laboratories product is created with a drive toward excellence, it's worth considering a few things. Before applying any product to your skin, you should always check the full ingredients thoroughly, just in case they include anything to which you are personally included. If you have any specific skin concerns, especially any relating to your scalp, consult with your doctor before using.
Customer Reviews
At ShytoBuy we strive to offer the best possible customer service and we take great pride in the feedback we have received from our customers.
Outstanding

4.5
89.60% based on 24 Reviews

* Results may vary from one person to another.