Discreet Service
Plain packaging and discreet billing.
Free UK delivery on orders over £35
Save on postage today
Customer Data Protection
Your data is safe and secure with us
Skin Doctors Ingrow Go
120 ml Lotion | Exfoliating Ingrown Hair Lotion
Overview
Hair removal is a mainstay of both men and women's appearance enhancing regimen, soft skin and a groomed look is vital to feeling confident! But the processes we undertake to achieve that end can have consequences, with ingrown hairs often springing up where we want them least. Ingrow Go lotion is Skin Doctor's powerful new approach, with revolutionary exfoliating actions that are specifically applied where needed, easing the elimination of stubborn hairs.
Works to help you remove ingrown hairs
Potent skin softening tonic
Four powerful active ingredients
Stimulating, invigorating feel
Containing no parabens
Simple & easy application
Notify me when this product is back in stock
Great! We'll notify you when this product comes back in stock.
You have already subscribed for this Email Address.
Product that you are looking for is no longer available, please select from an alternative below.
A Bumpy Road To Smooth Skin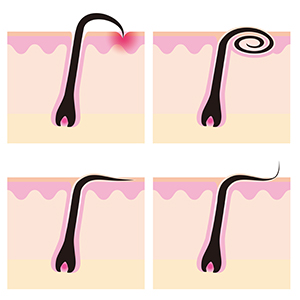 Hair removal has become an essential aspect of many people's personal grooming, with dedicated procedures taken out to achieve those ends. But the occasional undesirable experience seems inevitable, from an itchy rash, redness, or the dreaded ingrown hair. The last of these takes place when the tip of a hair grows sideways, or bends back, into our skin. Despite being essentially harmless, a small bump, often with part of the hair visible, is likely to develop. The most common approach has been the use of a tweezer, which not only takes times, it hurts! Wouldn't a more comfortable and pleasant approach be ideal?
Ingrow Go From Skin Doctors
Aspiring to aid you in tackling potentially painful, unattractive ingrown hairs, Skin Doctors made use of their scientific knowledge of skin's behaviour, and how a lotion could act with it. They use a powerful and potent method, with active ingredients understood to have exfoliating capabilities, and moisturising, protective and softening elements. By lifting away dead cells in the specifically affected area of skin, Ingrow Go aims to free up the relevant hair, allowing it to spring up and be readily removed. Using Ingrow Go, rather than experiencing uncomfortable bumps, you could be en route to soft, smooth and delightfully touchable skin.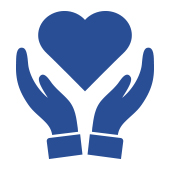 Protect
Isopropyl Alcohol aims to quickly clean skin from pollutants that clog your surface, defend from red, flushed skin and unwanted impurities that block skin and trap hair.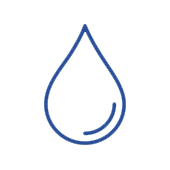 Hydrate
Propylene Glycol pushes through skin's layers to deliver intensively moisturising hydration. This helps skin's softness, so that hairs can be removed.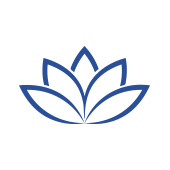 Calm
Acetylsalicylic Acid is perfect for using on sensitised, delicate and inflamed skin, especially after one has shaved, epilated, waxed or otherwise depilated.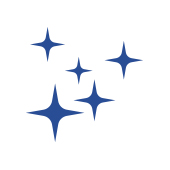 Exfoliate
Acid helps to exfoliate by buffing and polishing, aiding skin's natural renewal. With dead skin sloughed away, hairs can be more easily lifted away.
Full Ingredients
Isopropyl Alcohol, Water (Aqua), Acetyl Salicylic Acid, Glycerin, Glycolic Acid, Propylene Glycol, Triethanolamine.
Enjoying Ingrow Go
The innovative formula can be used both in the day leading up to and after shaving, epilating or electrolysis. About twelve hours before or after removing hair, wet a cotton ball using Ingrow Go, and moderately apply to the area concerned. After it has absorbed, use your choice of body moisturiser. To get the best from the lotion, use regularly as part of your ongoing hair removal regime. A powerfully exfoliating, softening agent is available for you to work into your normal hair removal routine. A speedy and easy approach, Skin Doctors Ingrow Go lotion works to aid both before and after the ingrowth arises, so that you can address those difficult, irritating little worries.
Ingrow Go Guidance
Making use of premium, innovative and well regarded active ingredients, none of the lotion's ingredients have any known side effects at all. Having said that, when beginning to use any new skincare product, we do recommend carefully reading the full ingredients, just in case of any individual allergies. Take care not to use straight after removing hair - be sure to wait until skin has recovered first.
Customer Reviews
At ShytoBuy we strive to offer the best possible customer service and we take great pride in the feedback we have received from our customers.
Outstanding

4.5
87.50% based on 15 Reviews

* Results may vary from one person to another.