Discreet Service
Plain packaging and discreet billing.
Free UK delivery on orders over £40
Save on postage today
Customer Data Protection
Your data is safe and secure with us
Skin Doctors Hair No More™
120 ml Spray | Hair Inhibitor Spray
Overview
The hair on our heads can be exceptionally attractive - but when it recurrently springs up in undesirable places, it can be unpleasant, embarrassing, and damaging to confidence. Those longing for a smooth, soft, utterly hair free surface might find themselves reaching for waxing strips and razors, but Skin Doctors is offering you an alternative. Using 10 incredible natural ingredients, the Hair No More spray was formulated for one purpose… and the clue is in the name!
Focusses on continuing depilation needs
With Witch Hazel, Willow Bark & Soy
Works well with your current routine
Fresh, energising minty aroma
Free from all parabens
Super quick & simple to apply
Notify me when this product is back in stock
Great! We'll notify you when this product comes back in stock.
You have already subscribed for this Email Address.
The Bumpy Road to Beauty
Smooth, silky, hair-free skin has become one of the first visible signs of attractiveness - with increasing numbers of people concerned about the appearance of hair in undesirable places, it's no wonder that more and more of them are seeking to remove it. That removal can be uncomfortable and costly - and unless one turns to the somewhat drastic and expensive laser hair removal, it doesn't last forever! How wonderful would it be to be able to steadily reduce the growth of hair at source, while soothing skin and softening the feeling of the hair itself?
Hair No More
Skin Doctors were determined to bring you the ultimate approach to your hair growth woes, and so went forth to research and combine ten incredible active ingredients. In a refreshingly scented fluid spray, you need only apply it to your skin then massage it in to receive all their benefits. Based on naturally derived botanicals to give you a natural and kind-to-skin method, it aims for a unique equilibrium between hydration and exfoliation. With Propylene Glycol to ensure every layer of skin is gifted with those precious plant-derivatives, you'll know just how well its working when you feel its lightly tingling feel on your skin. Soon, you could experience the sensation of silky skin you've been waiting for.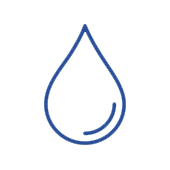 Nourish
With the aim of hydrating, soothing and deeply nourishing your skin, which can be stripped of crucial oils during depilation, several ingredients have been expertly selected. Castor Oil, Soy Protein and Urea are highly regarded for their ability to intensely instill moisture to skin.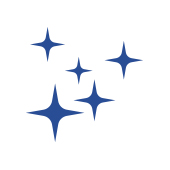 Revitalise
Each and every hair follicle must be addressed during depilation of any form. Exfoliating compounds lift away dead skin and enable easier hair reducement: with this in mind, potent Salicylic Acid is blended with toning Willow Bark, refreshing Menthol and astringent Witch Hazel.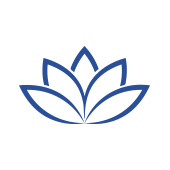 Calm
It's absolutely crucial to our skin that we protect and calm it at every step of our hair removal regime. Having long found traditional use on skin inflamed by burns and grazes, St. John's Wort also interacts marvellously with Arnica. This works to calm the soreness of red bumps.
Full Ingredients
Water (Aqua), Propylene Glycol, Urea, Hamamelis Virginiana (Witch Hazel) Bark/Leaf/Twig Extract, Sodium Citrate, Hydrolysed Soy Protein, Salicylic Acid, Menthol, Arnica Montana (Arnica) Flower Extract, Hypericium Perforatum (St John's Wort) Flower/Leaf/Stem Extract, Alba (Willow) Bark Extract, PEG-40 Hydrogenated Castor Oil, Xanthan Gum, Imidazolidinyl Urea.
Using The Spray
Skin Doctors Hair No More was ideally created as an essential new addition to your depilation kit. Once you've conducted your regular method of removing hair, spray onto skin, thoroughly yet lightly covering the surface, and gently massage until full absorption is achieved. It's especially suggested to spray your skin with Hair No More soon after waxing: the follicles being opened up as a result of this give the best opportunity for absorption.
With a light texture that, once sprayed, aims to be swiftly absorbed by skin, you'll have to try Hair No More to fully appreciate how incredibly swift, easy and convenient it can be! Ideally sealed for the ultimate in hygiene and cleanliness, the spray makes it almost impossible to waste or fail to use enough. You can perfectly combine it with your current routine, and over time you could find it to be the depilation answer you've been looking for.
Guidance
Made using premium, inventive and well known ingredients, none of Hair No More's ingredients are known to have any side effects whatsoever, However, the same as any other new skin application, we recommend that you carefully read through all the full ingredients, checking for any individual allergens. It is intended for use externally only.

* Results may vary from one person to another.