Discreet Service
Plain packaging and discreet billing.
Free UK delivery on orders over £35
Save on postage today
Customer Data Protection
Your data is safe and secure with us
Pure Acai
2600 mg 120 Capsules | Pure and Natural Acai Supplement
Overview
Fight back against the threat of oxidative stress by taking Pure Acai Capsules. There are plenty of Acai benefits to your health, namely Acai fruit is known to be full of antioxidants which help protect your body against harmful toxins. Our Acai supplement is also enriched with invigorating vitamins for multiple areas of bodily function such as the metabolism and immune system.
Antioxidant enriched Pure Acai
Strong 1500mg servings
Vitality boosting vitamin complex
Great for immunity
60 vegan-friendly capsules
High Strength
Vegan
Gluten-free
Lactose Free
buy 1

£17.99

buy 2

£32.38

£35.98 You Save 10%
buy 3

£43.17

£53.97 You Save 20%
As Seen In
"Dubbed 'youthberry' because of its amazing ability for dramatic weight loss" – Daily Mail
"Acai is the ultimate superfruit" – The Guardian
"Acai, a purple wonder-berry which has twice the cancer-beating antioxidants of blueberries" – The Independent
"Said to be particularly high in antioxidants(…)which can have a beneficial effect on heart health" – Channel 4
How Can Pure Acai Benefit Me?
One of the major plus points of the acai berry is that it gets to work taking care of your body's health in a wide variety of ways. Not only can it help to suppress your appetite, aiding weight loss – it can also help to detoxify your body, enabling you to get the most out of the vitamins and nutrients in your diet, as well as boosting your body, helping you to exercise for longer!
How Soon Should I Expect To See Results?
The acai berry is a fast-acting ingredient which gets to work as soon as it's digested. Many users report feeling more energised within a few days of beginning this treatment. Most users enjoy significant weight loss within a few weeks of taking this supplement – however, as with all natural supplements, results can vary from person dependent on how the body reacts to the active ingredient. For the best possible results, we strongly recommend sticking to the advised routine of two capsules per day, enabling you to enjoy the unique health-benefiting properties of the acai berry as quickly as possible.
Are There Any Side Effects To Using Pure Acai?
The acai berry is entirely natural and has been a part of many peoples' diets for hundreds if not thousands of years, so you should not expect to experience any side-effects. However, we do recommend that if you are currently under medical supervision, pregnant or breast-feeding, you should consult your doctor prior to using this (or any) natural supplement.
How Many Pure Acai Capsules Do I Need To Take?
Enjoy optimum results without any disruption to your daily routine with Pure Acai – simply take two of these easy-to-swallow capsules every day – that's it! This product contains 60 capsules, which should last you for approximately one month. To ensure the best possible results, we recommend using Pure Acai alongside diet and exercise routines – in fact, many people choose to take the supplement before exercise, in order to give them an energy boost to help burn extra calories!
How Can I Purchase Pure Acai From ShytoBuy?
Ordering Pure Acai from ShytoBuy couldn't be easier. We offer a variety of payment and delivery options to suit your needs, and thanks to our next working day delivery service, all orders received before 4pm on weekdays will be delivered to your desired address the very next working day! To begin your purchase of Pure Acai, simply click on the 'Add to Basket' option now!
Frequently bought together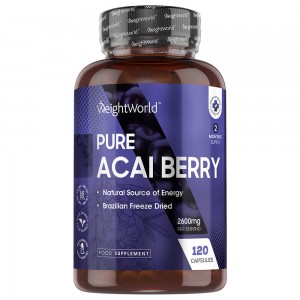 Pure Acai
2600 mg 120 Capsules | Pure and Natural Acai Supplement
£17.99
+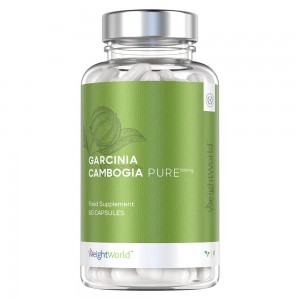 * Results may vary from one person to another.