Nexus Pheromones
30 ml Spray | Enhancing Male to Female Attraction
Everyone is looking to find ways to meet a sensual and romantic partner. To target one of biology's greatest secrets, Nexus Pheromones combines seven vital bodily compounds in an unscented spray. With the merest spritz, you can boost your own masculine confidence to enhance female attractiveness.
To amplify male to female attractiveness
Lightly scented pheromone spray
Discreet & blendable fragrance
Simple & easy spray bottle
Seven-strand pheromone complex
Vegan
Gluten-free
Halal-friendly
Kosher-friendly
Free Delivery on all UK orders over £35.
Phenomenal Pheromones
The secret to attraction is one of life's greatest mysteries, and one we are all sure to come into contact with. And yet, in animal interactions, things are very, very straightforward! Lacking even the simple ability of speech, they are able to swiftly comprehend the other's physical desires. In many instances, scientists have uncovered evidence that this communication is down to pheromones, scentless chemicals emitted by the body. Scientists have begun to investigate the role pheromones can have in that so often unexplainable individual attraction. Wouldn't it be incredible to incorporate these factors into our own search for a partner?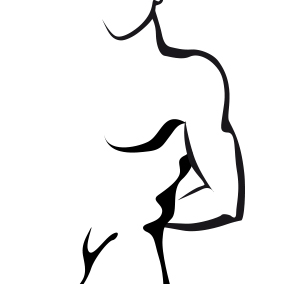 Nexus Pheromones
Understanding the importance to men everywhere of enhancing their own innate attractiveness, Nexus knew that pheromones would be greatly appreciated by them. As a result, they precisely selected seven examples. Each one was chosen due to its considered abilities and regard in the scientific community, skilfully balanced for an innovative approach. In a small, discreet and attractive spray bottle, you can contentedly leave it on display on your bedroom or bathroom shelf. Its light cologne scent will easily blend with your other fragrance choices, for ultimate undetectability.
Using The Spray
The Nexus Pheromones spray is perfectly designed to become the next great component of your getting-ready routine, whether that's everyday or for special occasions. Apply as much as you would like to pulse points such as the neck or wrists. You are free to layer it with your own choice of aftershave, cologne or other fragrance. So that you always have some to hand, we recommend investing in long-term use.
We've all experienced that immediate, inexplicable moment of attraction, perhaps without understanding why – what if these secretive chemical factors were actually behind it?! Despite lacking in scent, they are understood to enter the body through the nose in order to stimulate a reaction. To utilise this fascinating phenomenon, Nexus Pheromones uses a seven-strand blend, so that you can stride into any environment with confidence.
Extra Info
The Nexus spray uses a simple yet innovative pheromone formula, that strives to be suitable for each and every skin. However, as with all skin applications, please take a minute to double check the full ingredients, just in case they include anything to which you are allergic. Please consider the fact that this spray is not aiming to address any particular body odour worries.
Ingredients List
Essential Oil Blend, Pheromone Concentrate (Androstenone, Alpha-Androstenol, Androsterone, Epiandrosterone, Beta-Androstenol, Androstadienone, Androstanonene), Alcohol.
Read More

Nexus Pheromones
30 ml Spray | Enhancing Male to Female Attraction
Customer Reviews
At ShytoBuy we strive to offer the best possible customer service and we take great pride in the feedback we have received from our customers.
Outstanding

4.5
86.15% based on 12 Reviews
* Results may vary from one person to another.